Event sponsorship
Engage MarTech provides the complete and essential resource to understanding the role of Human Experience in marketing and the pivotal role it plays in creating, maintaining and enhancing customer experience, engagement and loyalty.

Research shows that advances in technology enable greater potential for engagement. Organisations can increasingly personalise and tailor their offering to ever more demanding and proactive customers who thrive on the Human Experience of fully engaging with a brand.

The business-critical nature of delivering consistently high levels of customer and employee engagement is recognised at board level. Relationships with customers has been named in the top two challenges for CEOs.

And marketing can influence this experience like never before.

Organisations are continually developing strategies to understand and deliver on the expectations of their customers. Strategic and intelligent marketing is central to the success of this.

Since 2009, Engage MarTech (formerly Engage CX Marketing) has developed an extensive global community of over 36,000 GDPR compliant leaders in the digital marketing space to devise and implement winning marketing strategies.

There's opportunity for you to be associated with this movement by sponsoring a range of events and content:
Focus groups

Like-minded professionals come together, voice their thoughts and share experiences in a structured professional environment.

Webinars and surveys

Webinars with hundreds of GDPR compliant contacts and sponsored surveys to our whole community.

Awards ceremonies

The Engage Awards and Experiential Awards are the only events celebrating excellence in both customer and employee engagement, experience marketing and sales enablement, both yours to sponsor.
Current sponsors include: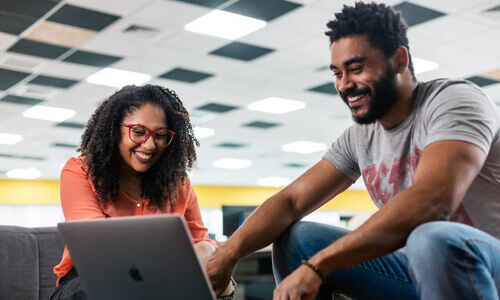 SPEAKING OPPORTUNITIES

Be an inspiration for our community of 36,000

Speaking at an Engage MarTech event positions yourself and your company as thought leaders and change drivers in marketing, martech and the customer experience. As a speaker, you:


Inspire change and increase your profile. You're the forward-thinking innovator and true thought leader who's inspiring better use of martech.
Meet other experts and learn from peers. Learn from and develop ideas with other industry leaders and make professional connections you'll enjoy.
Make a difference to the customer experience. The attendees are all senior enough inside their own businesses to make positive changes.


Previous speakers came from the likes of:
Masterclass courses
Inspirational sales courses to boost your skills further
Engage MarTech offers the following masterclass courses for digital marketing leaders that are sponsorship and thought-leadership opportunities too.

Masterclasses

For smaller groups and in-house team formats for larger internal teams, available both online and in-person.

Best Practice Training

It's one of the best investments anyone can make, high quality and effective training that delivers real payback. Led by you.

Group Workshops

We truly care about those that enrol with us and feel this sets us apart from the crowd. You can facilitate this.

Leadership Workshops

Delivered by our highly experienced and recognised consultants, each with their own area of expertise. In partnership with you.