Technologies are Innovating and Enabling a New Kind of Creativity
We are in the era of brand experience and customers' demands are rapidly changing. There has been a seismic shift from campaign-based value to customer-based value, measured largely through the customer experience, and consumers are now exercising control over their data, content they want to consume, and the brands they wish to engage with.
The future is cloud and, for many, the migration to cloud technology is already well underway. Marketers need to think about how they federate their data to create great customer experiences, as the time to align and comply with customers' needs is more prominent than ever.
Key facts
ONE-DAY EVENT
30 EXCLUSIVE PRESENTATIONS
ROUNDTABLE SESSIONS
CASE STUDY PRESENTATIONS
NETWORK WITH PEERS
1-2-1 MEETINGS
WHAT TO EXPECT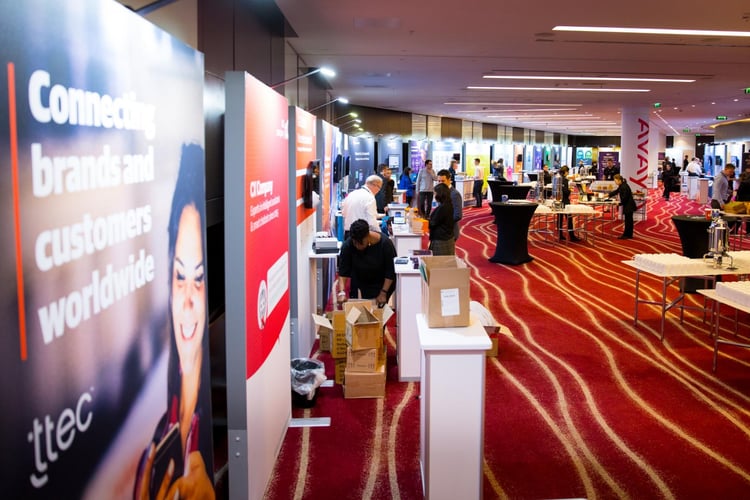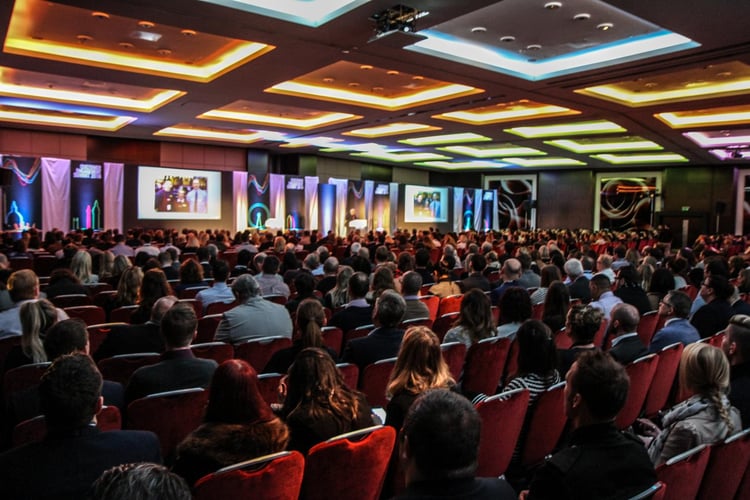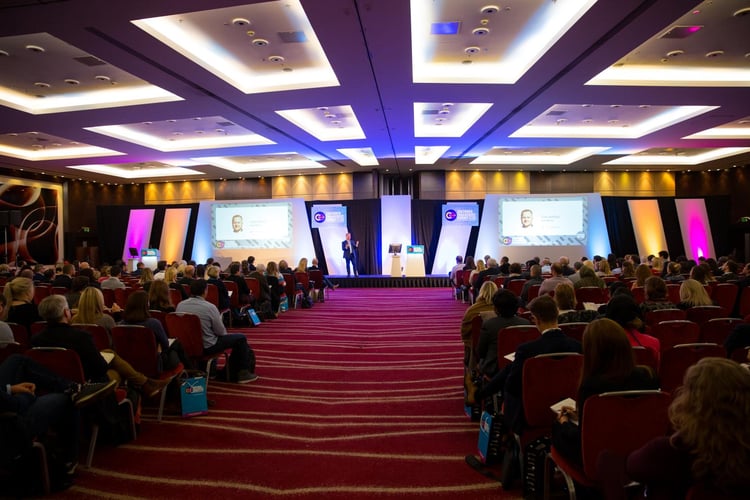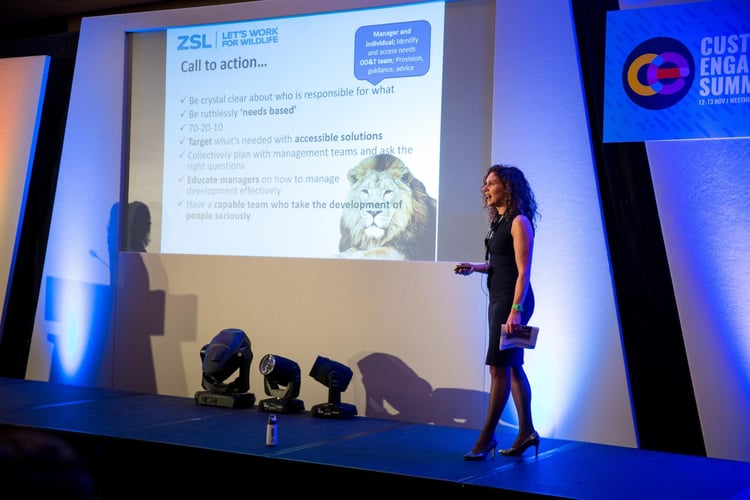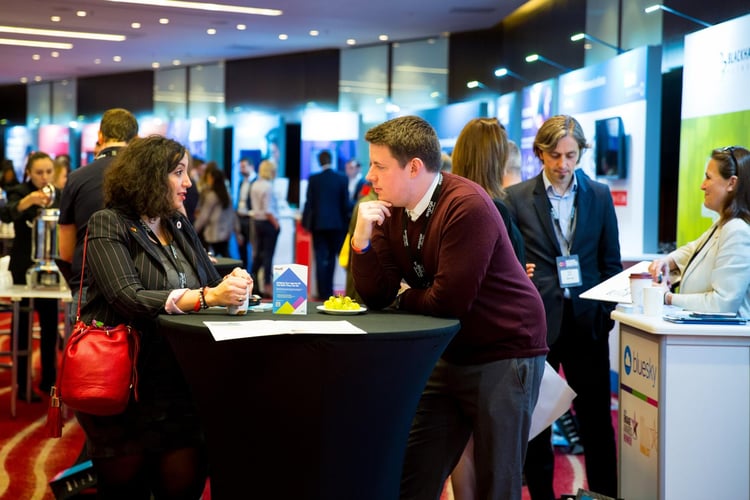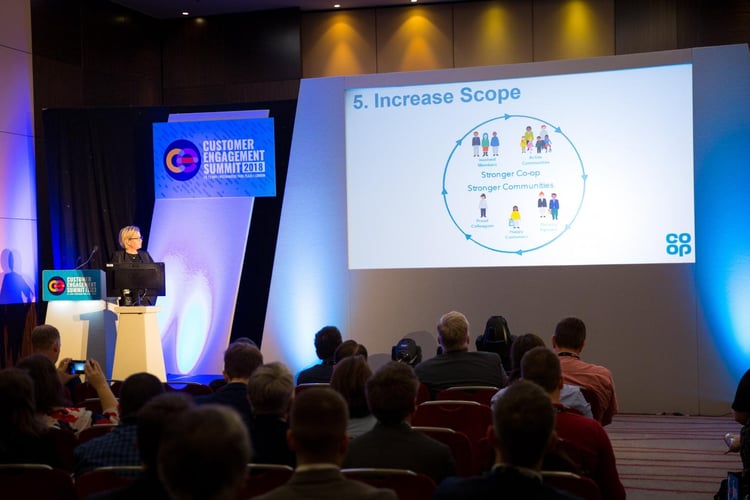 Sophisticated Content Experiences

Experiences are not new in content marketing, but due to new technologies and ways of doing things will become significantly more sophisticated in the coming years. Gamification components will increase levels of engagement, and brands will make their audiences feel more immersed with their storytelling.
Social Media Marketing and Relationships

Social media has evolved into a key tool for marketing, the social landscape is evolving at a rapid pace. Fostering relationships and engaging with people in a more personal manner online is crucial. Influencer marketing has become popular very quickly, followers can leverage their audiences and collaborate with brands.
Zero-Party Data and Privacy

The use of third-party data is in decline, as is second-party data provided from other businesses. We are now looking at a future of first-party data or even zero-party data, where customers explicitly and deliberately give you information about themselves with the expectation that they will get a benefit in return. Benefits include personalised content, better user experiences, conversations and building long lasting relationships.
Advertising and Promotion
Distributed Marketing

Marketing teams due to the pandemic have been forced to work remotely although was already a growing trend and will likely stay dominant for the foreseeable future, kickstarting the age of distributed marketing. Marketers are increasingly adopting cloud-based collaboration tools, helping to localise, customise and publish marketing material on demand across all channels from a single web interface.
Commerce and Sales

Sales and marketing have always been closely linked, although typically separate and often operating in silos, this is not how modern business works, the natural connection between sales and marketing is being forged by technology.
Contextual Intelligence in Marketing

Since the implementation of GDPR businesses cannot rely on user-behavioural, third-party data and information to personalise marketing campaigns, this is an issue because personalisation drives engagement and conversions and without it won't win customers. Google has announced that it will depreciate third-party cookies, and Apple's new Safari update already blocks third-party data collectors, the need to find alternatives us crucial.
Marketing Innovation

Marketing strategies need to continually evolve in line with both buyer expectations and the channels available in order to keep ahead of the game. Join this topic stream to learn from those at the forefront of innovative marketing.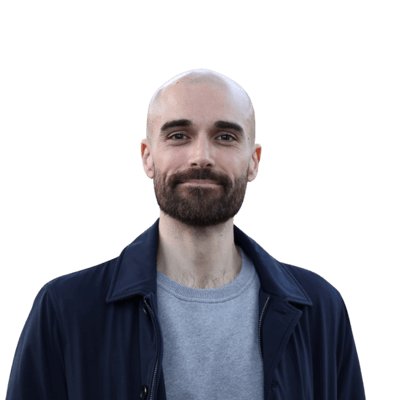 Duarte Garrido
Coca Cola HBC
Head of Social Media
Duarte is a jack-of-all-trades turned master of one. Having dabbled as a Chef, a gardener, and a journalist, he has visited over 60 countries and mastered the art of communicating through social media, helping companies gain (and regain) trust. He believes in being hyper-local to stay hyper-relevant. From his days at Reuters and Sky News, he grew a deep understanding of how different communities consume different content, on different platforms. As a journalist, he witnessed the start of a global crisis of trust. In the media, the political system, companies, products, regulators, and even peers. At PMI, he built a global social media team from scratch, activated and consulted for dozens of markets, and ensured a regular stream of engaging content for both global and regional channels. On top of that, he showed the company the importance of social media in building brand, reputation, and lead generation. He personally activated the social media profiles of PMI's top executives and worked across teams as an omnichannel project manager, delivering communication campaigns for paid, earned, and owned. He is currently the Group Head of Social Media for Coca-Cola HBC, and on the Advisory Board of Handprint, a sustainability tech startup helping companies push for a greener world. He is a flexitarian, a failed fly fisherman, an ethical consumer, and an ardent supporter of the Dallas Cowboys. He believes in using social media for good, and his favorite trait is redemption.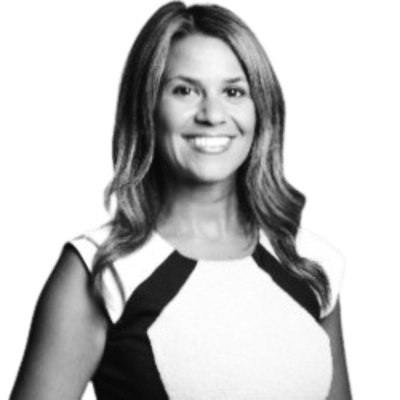 Pamella Barotti
Microsoft UK
Head of Customer Advocacy
Pamella is a strategic global marketing, communications and advocacy lead with 15+ years' experience in Technology and Financial Services. She is a board member of the Chartered Institute of Marketing (Greater London Chapter), the world's leading professional marketing body, and is a guest lecturer at Birkbeck University of London. Has a strong background in developing and implementing successful marketing and communications strategies and multi-channel programs across local and global markets, which increased brand awareness, improved customer and partner experience and supported multimillion-dollar revenue goals. Pamella has worked for start-ups, medium-sized and global organizations and prestigious brands including Microsoft, AWS, Mastercard, Oracle, Shell, and S&P Dow Jones.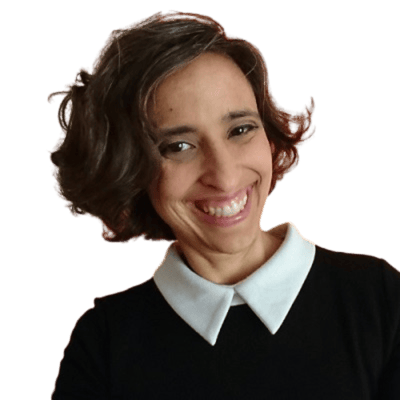 Yolanda Valery
Ocado Group
Head of Digital Engagement
Yolanda Valery leads the digital content and distribution effort at Ocado Group. Yolanda comes from a background in journalism, from being a political reporter in her home country, Venezuela, to Head of Social Media for BBC World Service Languages, covering 41 team covering more than 10 different platforms in over 140 accounts globally.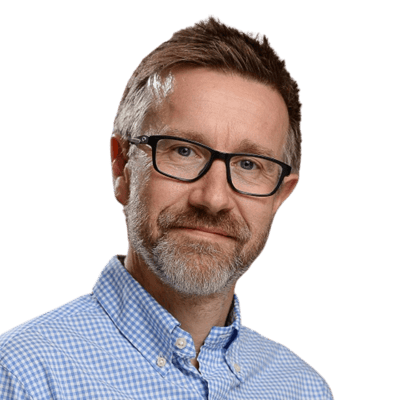 Dave Robinson
Boots UK
Head of Customer Engagement Development
Dave is the Head of Customer Engagement Development at Boots UK, he has worked there for the past 12 years. Transforming our capabilities to better personalise the customer experience. Delivering and embedding new marketing technologies. Reimagining the Boots Advantage Card programme. Fusing data sources together to create a single customer view.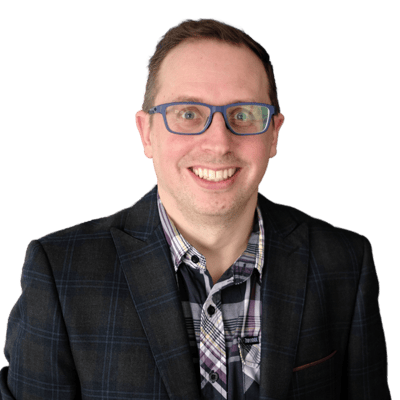 Nicholas Hodder
Imperial War Museums
Director of Digital Transformation
Nick has worked for over two decades across technology and digital transformation, developing strategy and working with brands such as Panasonic, Sun Microsystems, Hilton, BA, Microsoft and Google. Passionate about technology disruption especially in the non-profit sector Nick works with and studies key transformational technologies such as Blockchain, NFTs, AI, Machine Learning and VR/AR, but dedicates most of his time to trying to better understand people and leadership within a fast-moving digital landscape. Nick dropped out of college to start his own business in the mid-nineties, quickly getting involved in the 'pre-dotcom boom' era of web technology. After many years in that world Nick slowly learned that digital isn't just a tool for reducing costs or generating revenue, but for re-imagining what you do, embarking on a career motivated by enabling organisations to completely rethink how they deliver on their vision, and championing new ideas focused on people, to help create adaptable organisations and drive positive change. More recently Nick entered the non-profit sector. As the world enters an exponential age of technology change, non-profits and social enterprises have the opportunity to reimagine how they can reach their purpose. This is a critical time for charities and the most important tool isn't necessarily technology itself but innovation, problem solving, handling conflict and adapting to change. Digital transformation often involves culture change and winning hearts and minds.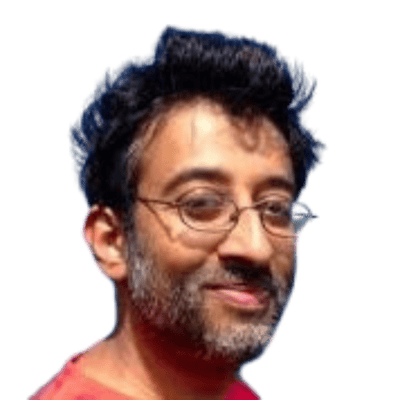 Athar Abidi
British Heart Foundation
Charity Digital Specialist
With years of charity experience under his belt Athar's focus on creative storytelling has yielded strong results and engaging content that has won awards for innovation, PR and channel specific strategies. As Head of Social and Digital Activation at The British Heart Foundation Athar lead the digital marketing function not only for one of the biggest charities in the UK but one of the biggest retailers as well.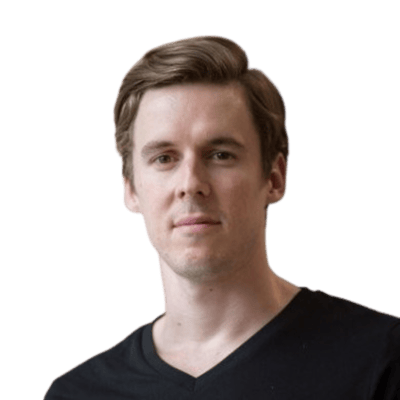 Robbie McCawley
Electronic Arts (EA)
Director, Global Marketing Strategy
Robbie McCawley is a Director of Marketing Strategy at Electronic Arts, responsible for creative & marketing strategy for EA's European based studios looking after games like Battlefield, Need For Speed and EA Originals. Starting out in Media agencies in Australia, Robbie has lived on three different continents as he grew his experience in planning and strategy across APAC, Europe and the US. This breadth of experience with different people and cultures has inspired his work in human understanding and a focus on global strategy that has the ability to be culturally nuanced. Other than marketing, Robbie had a brief appearance in the Netherlands as a semi-professional Rugby player and can often be found preaching the wonders of Aussie surf culture… despite the fact he's a very mediocre surfer.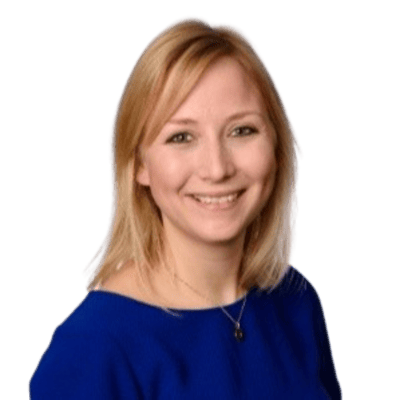 Joanna Edwards
Financial Times
Marketing & Communications Director, FT Specialist
Joanna Edwards is currently the Marketing and Communications Director for FT Specialist, the specialist division of the Financial Times. Joanna oversees a team of marketers who drive marketing efforts across the portfolio. Her remit includes generating marketing strategies to drive subscription revenues and support advertising products as well as internal and external communications planning around product launches and acquisitions.
Lynzi Ashworth
Aon
Head Of Digital Marketing
Lynzi is a marketing leader who loves is fascinated by people and technology. Lynzi leads by fostering a culture of data lead decision making overlaid with marketing magic - driving commercial growth by connecting businesses and clients through storytelling and immersive experiences. Lynzi is currently leading a global digital marketing transformation program to support the continual growth of £11bn professional services organisation, as it merges with a similar sized organisation.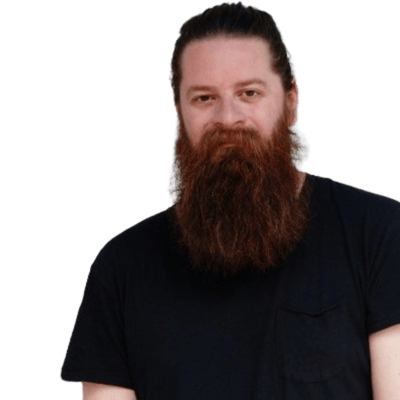 Tom Rainsford
Beavertown Brewery
Marketing Director
Marketing Director at Beavertown Brewery. One of the Founders of giffgaff. Tom lives and breathes brands. Having taken giffgaff from a Start-up to a highly successful brand, Tom moved to Beavertown Brewery, the much loved Craft beer brand to jet-fuel their Marketing.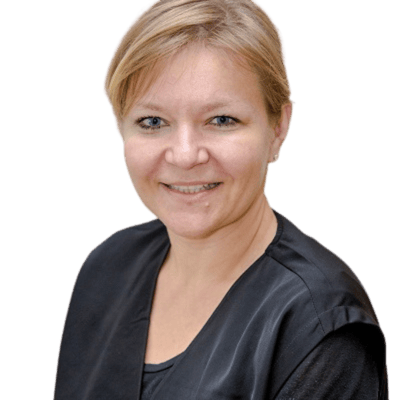 Anna Fenten
Searcys
Marketing Director
Anna has been part of a vibrant UK hospitality scene for over 20 years. In that time, she has relaunched 5 leading brands including the iconic Leith's, Payne & Gunter, and most recently, Searcys. She has worked in leisure and sports hospitality leading marketing teams at Sodexo Prestige and Levy UK. She has led on brand and product development, digital transformation to drive customer engagement and lead generation. Most recently, she has been working with her small but beautiful team to reopen Searcys iconic portfolio of restaurants and events venues, including some new launches, which gained her Propel's Marketer of the Year Award for Best Communications Strategy in 2021. Anna says that the best praise for a marketer is a thank-you note from a delighted customer.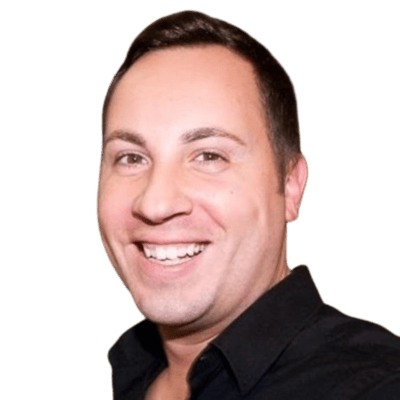 Mike Borrelli
Henkel
Global Head of Marketing Technology
Mike's experience covers some 20+ years between B2B and B2C leading cross-functional teams, streamlining processes and driving global technology programs at large scale typically involving software products launches from idea to successful implementation across multiple areas such as Marketing, Sales, and Service. His background covers Management Consulting, both Vendor and Client-Side from start-ups to large corporates, at such he has covered an array of responsibilities covering several functional areas such as Business Development, Customer Success, IT Strategy to Partner Channels and Program Management typically for leading Fortune 500 companies with sizeable budget management. In his current role Mike is responsible for the business strategy and the IT delivery of global Marketing platforms for the B2B division at Henkel supporting 11 Business Units across 80+ countries.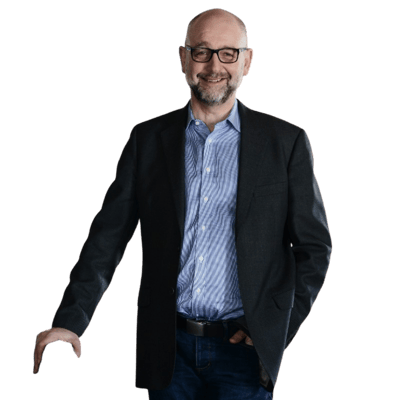 David Hicks
TribeCX
CEO
A practical "Customer Experience" practitioner and strategist combining blue chip strategic marketing and customer experience management in main board roles with a proven record of transforming large-scale customer management operations.
"Easy to register and access presentations. Very well organised and chaired. Great case studies focused on current affairs"
Attendee, HSBC Plc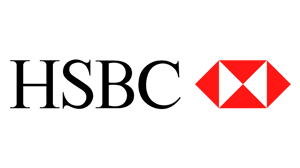 VENUE DETAILS
The Brewery
52 Chiswell Street, London, EC1Y 4SD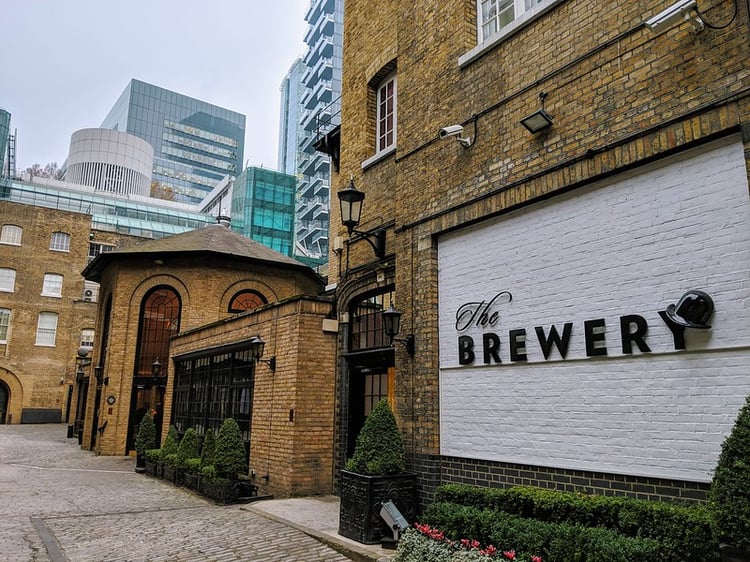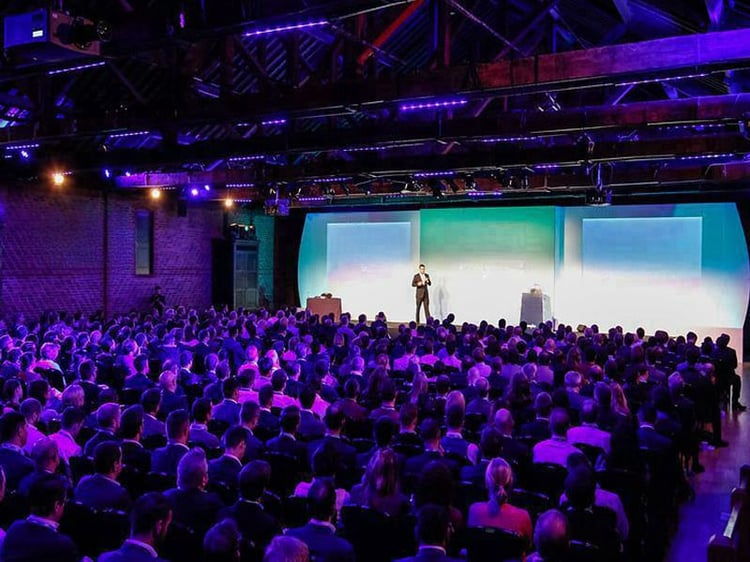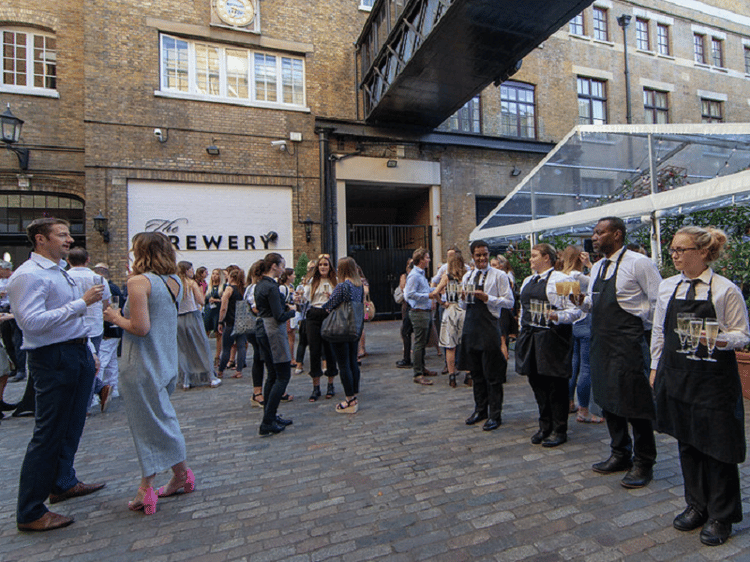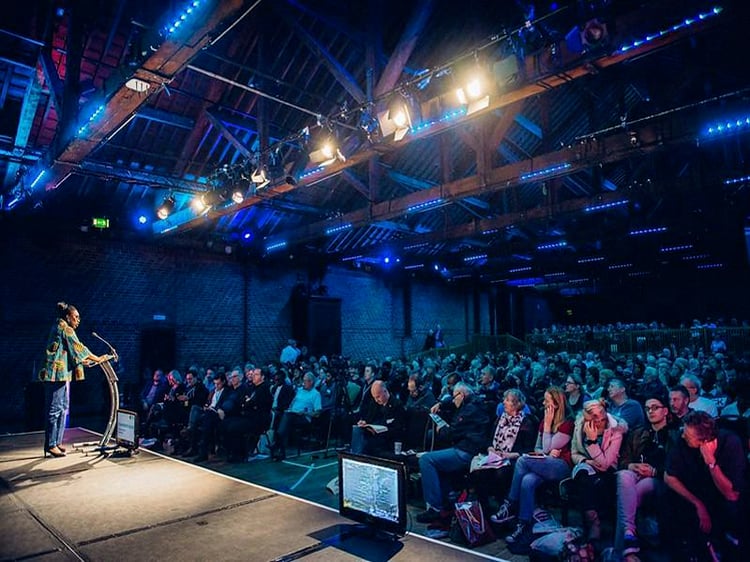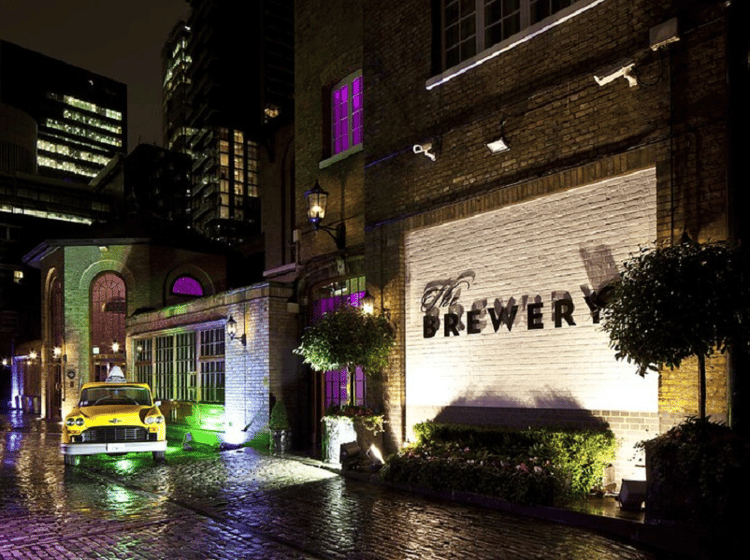 Take the Northern Line towards Morden on the London Underground
Depart at Moorgate Station
Walk north on Moorgate/A501 for 7 minutes
Turn left on to Chiswell St
The Brewery will be on your left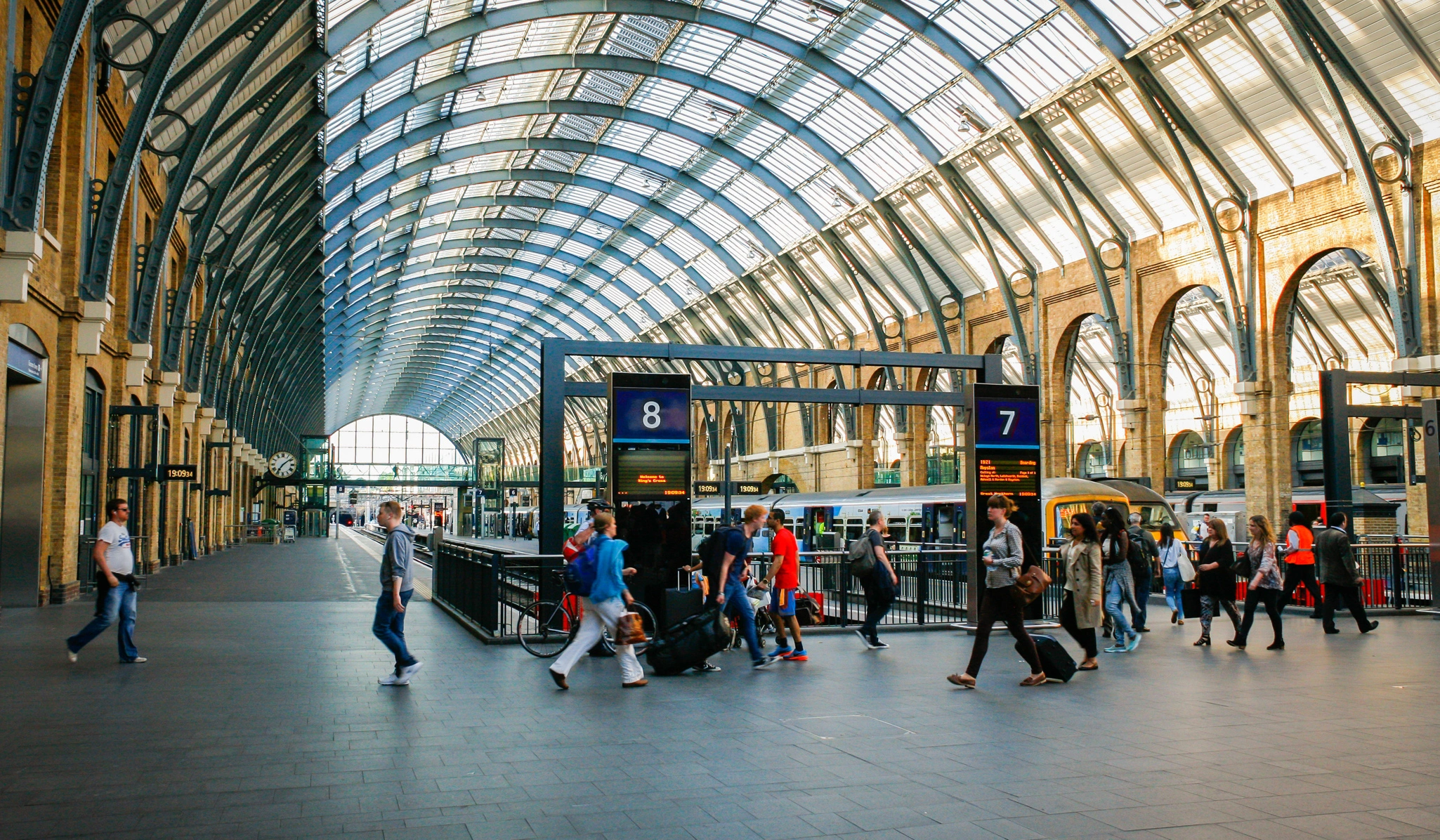 Take the Heathrow Express to Paddington Station
Take the Elizabeth Line on the London Underground towards Abbey Wood
Depart at Liverpool Street Station
Walk West on Liverpool Street
Turn left onto Eldon St
Continue straight on South Pl, Ropemaker St and Moor Ln
Turn left onto Chiswell St
The Brewery will be on your left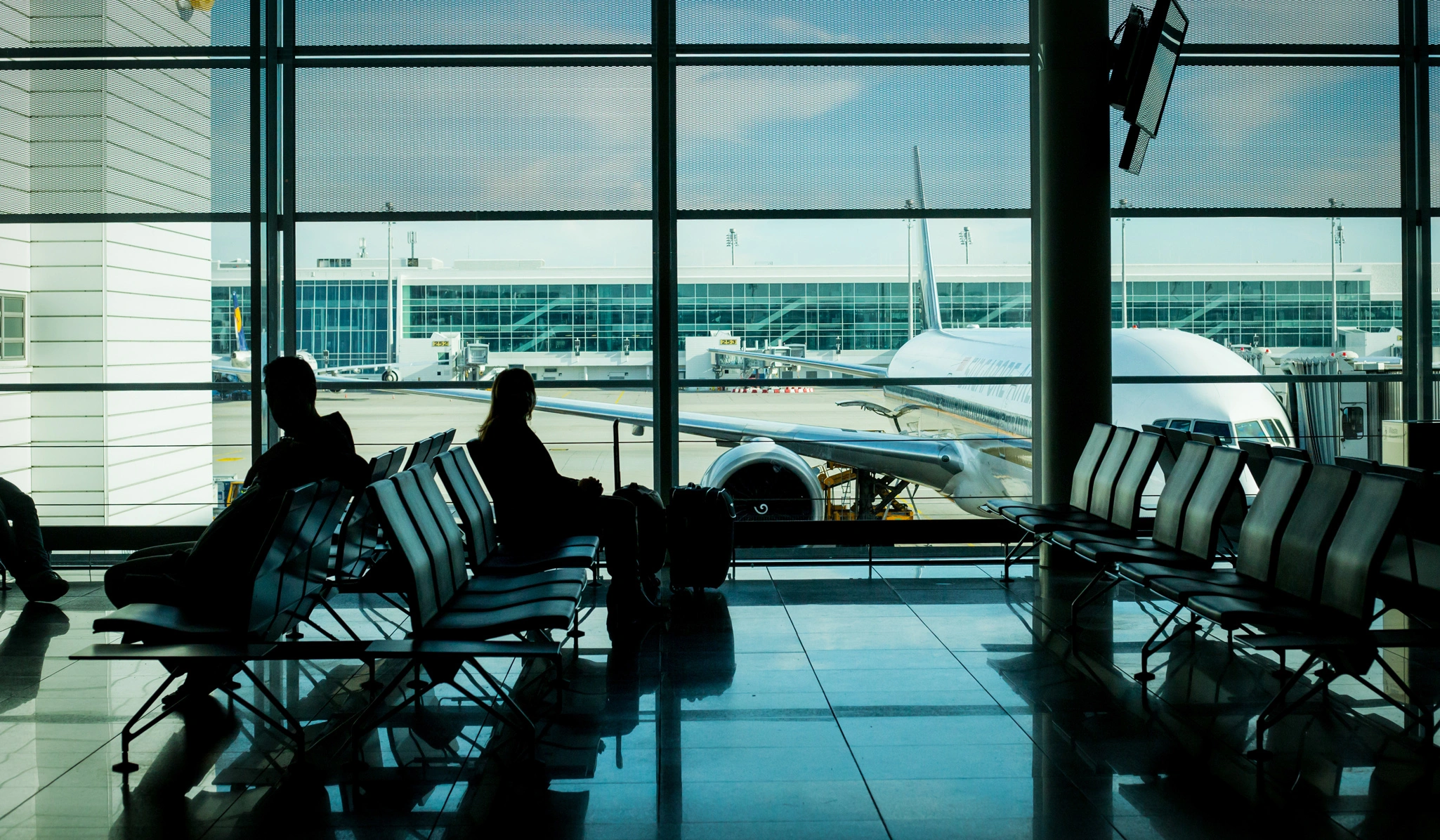 Take the Thames Link towards Cambridge
Depart at London Bridge
Take the Northern Line on the London Underground towards High Barnet
Depart at Moorgate
Walk North on Moorgate/A501
Turn left onto Chiswell St
The Brewery will be on your left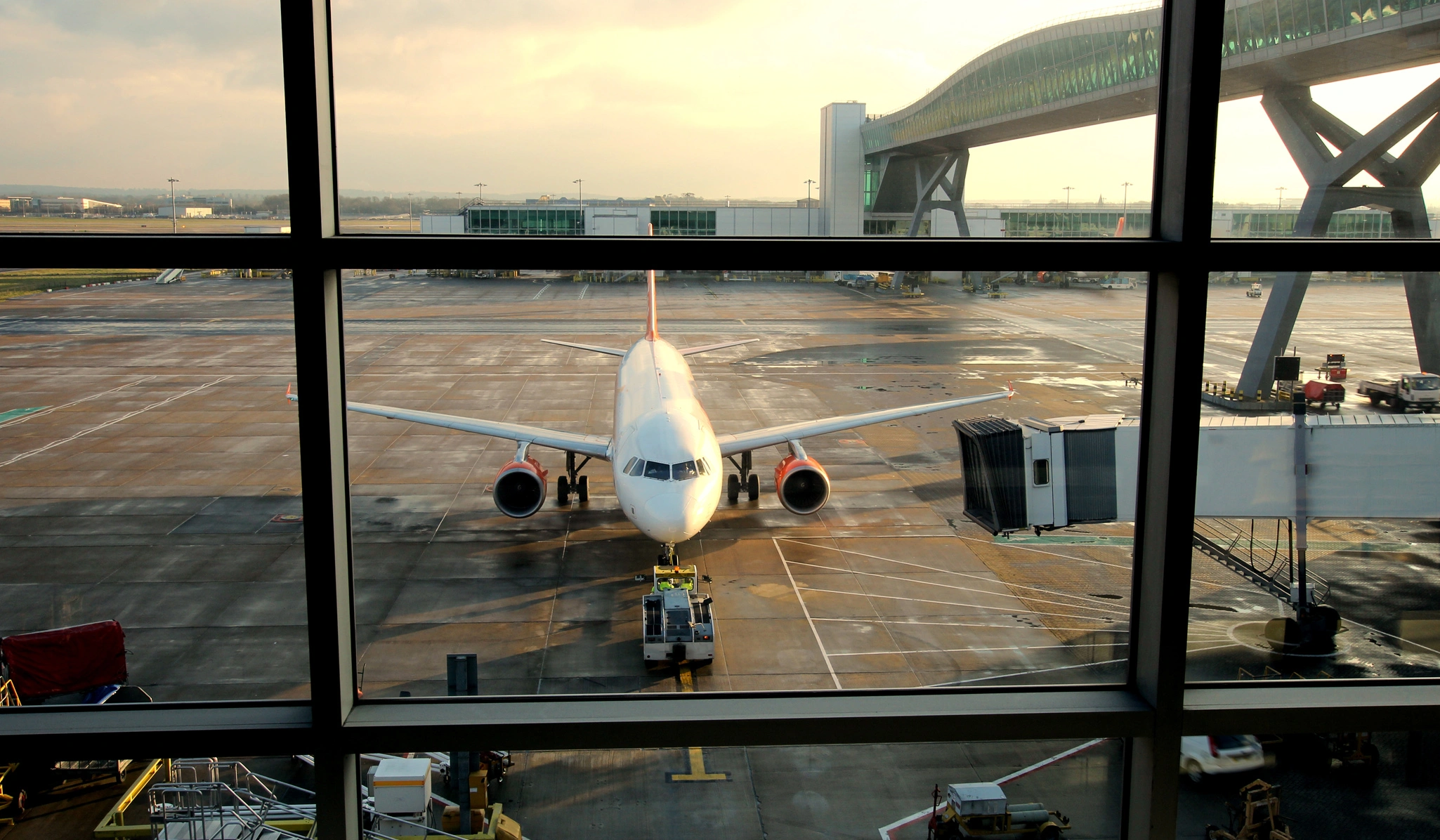 Take the Stansted Express to Liverpool Street Station
Head South toward Liverpool St
Turn right onto Liverpool St
Turn right onto Broad St
Turn left onto Eldon St
Continue onto South Pl, Ropemaker St and Moor Ln
Turn left onto Chiswell St
The Brewery will be on your left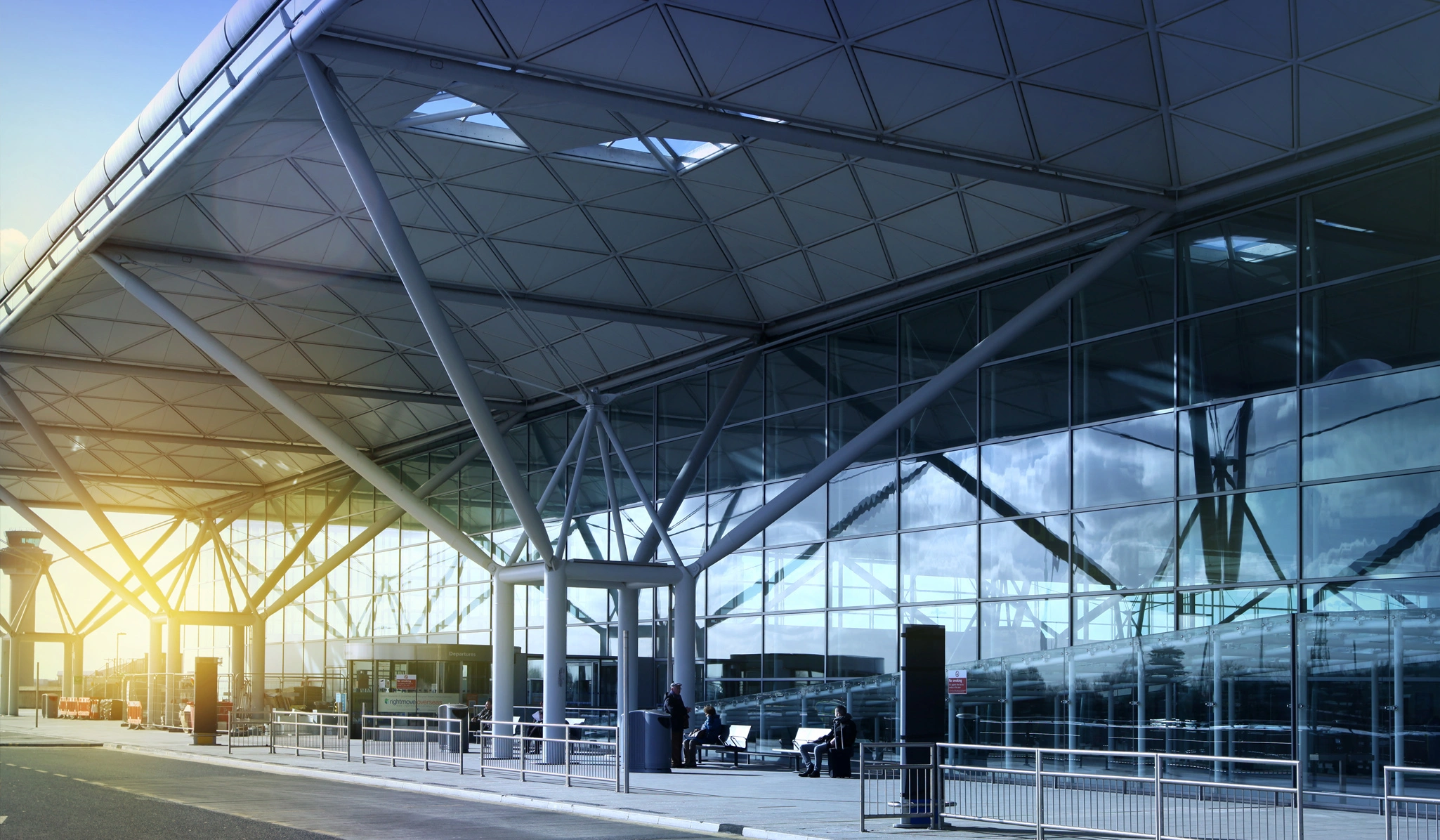 Most Popular
Single Ticket
50% off until 9th January

Usual Price £595

3 Halls of Case Study Content

Event Networking

Interviews

Panel Debates

1-2-1 Meetings

Focus Groups

Lunch Provided

After-Event Drinks

Registrations are subject to approval
Group Ticket
Bring the team

3 Halls of Case Study Content

Event Networking

Panel Debates

1-2-1 Debates

Focus Groups

Lunch Provided

After-Event Drinks

Registrations are subject to approval
Supplier Ticket
For Suppliers

3 Halls of Case Study Content

Networking and Commercial Opportunity

Event Networking

Interviews

Panel Debates

Lunch Provided

After-Event Drinks

Registrations are subject to approval