JOIN US ON OUR JOURNEY TO CX EXCELLENCE
Every interaction that a customer has with a company, be it online or offline, changes their impression of that brand. For this reason, there has never been a more important time for the marketing function to ensure a great CX through each and every touchpoint. From creating awareness to driving conversions and keeping existing customers happy, we demonstrate how the future of marketing promises exciting new innovations that can transform engagement and maximise the human experience.
What does the era of omnipresent experience means for your business? Discover how to master digital advertising in the machine age, learn why we need to stop thinking channels and start thinking journeys and understand the importance of the use of VoC in marketing.
The day will provide a digital technology survival guide for the CX of the future as we discuss topics such as how we can use service design to break down business silos and build a better CX using an inside-out model.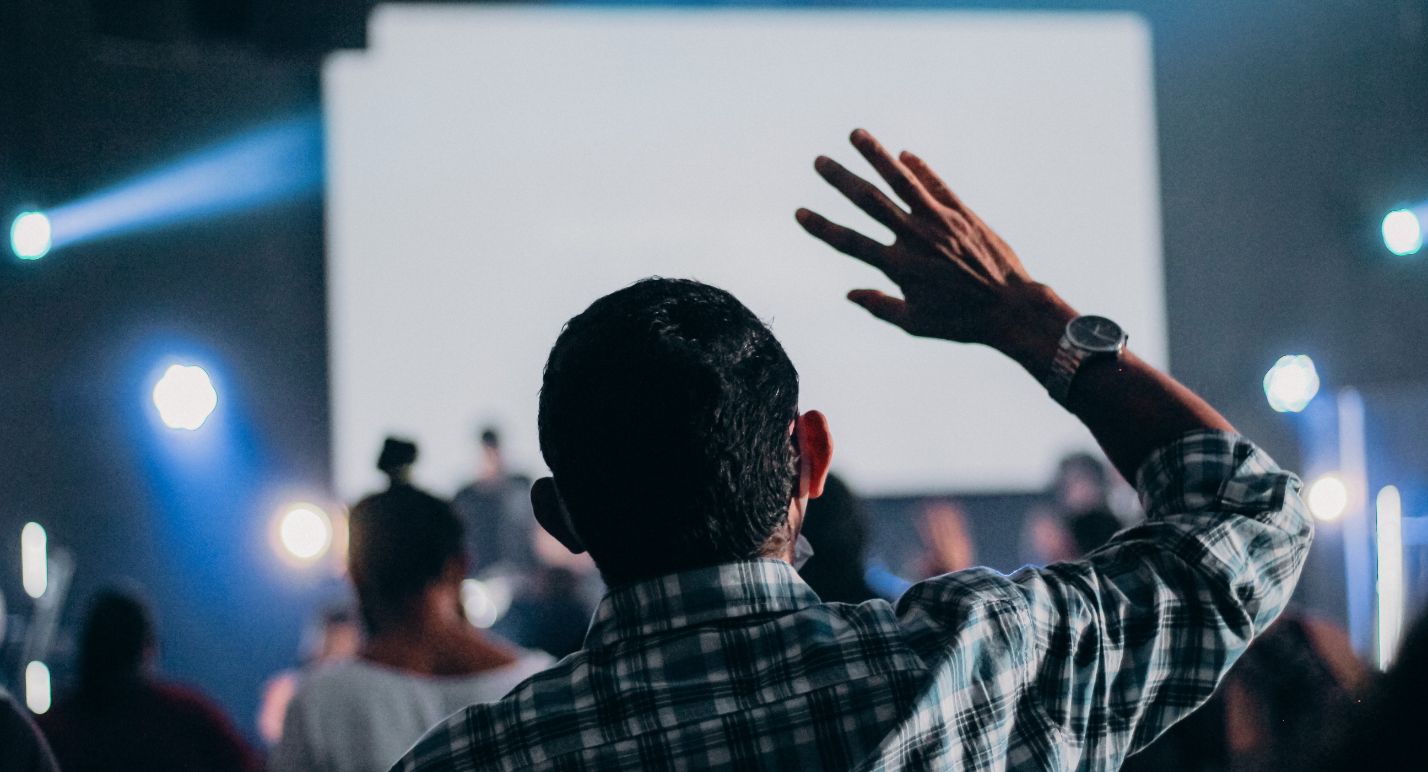 Key facts
ONE-DAY EVENT
30 EXCLUSIVE PRESENTATIONS
ROUNDTABLE SESSIONS
CASE STUDY PRESENTATIONS
NETWORK WITH PEERS
1-2-1 MEETINGS
WHAT TO EXPECT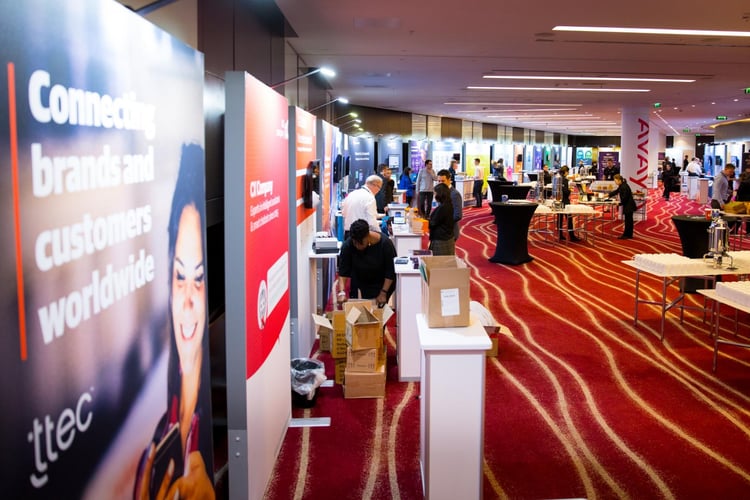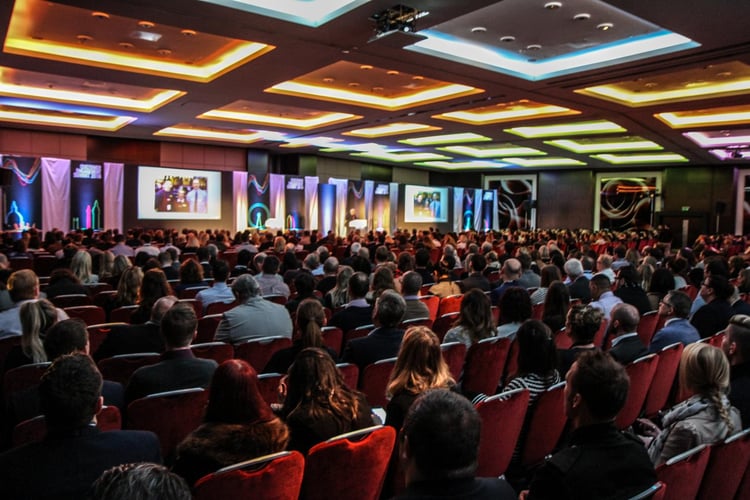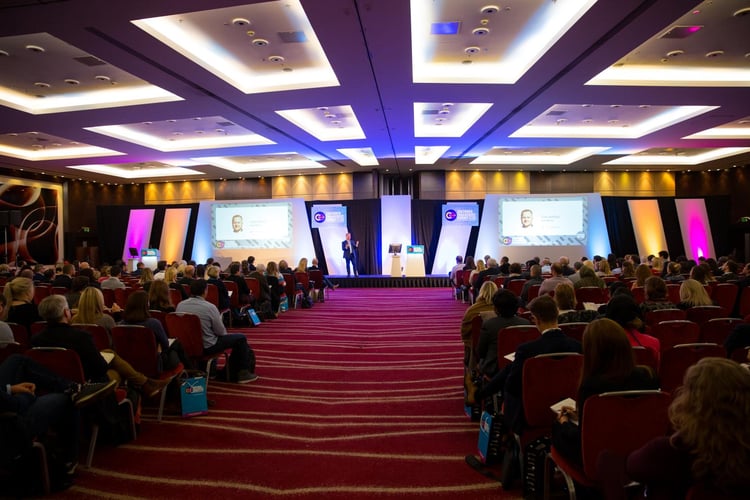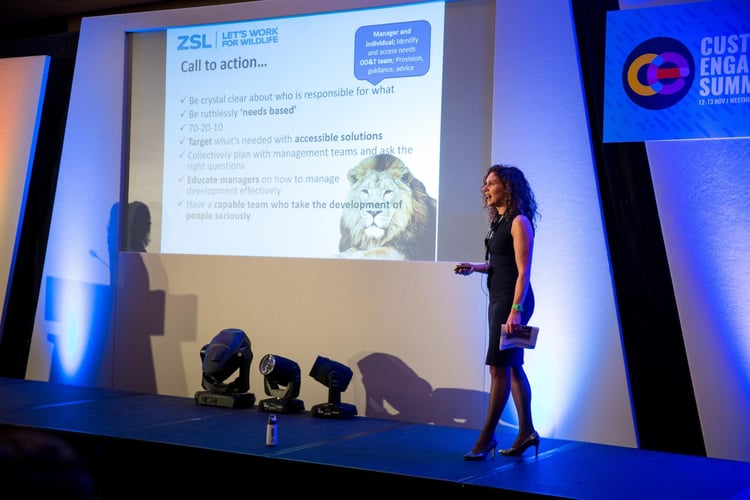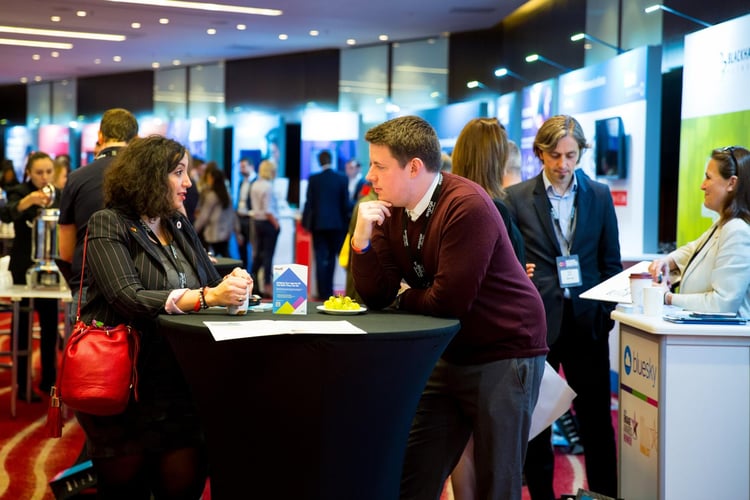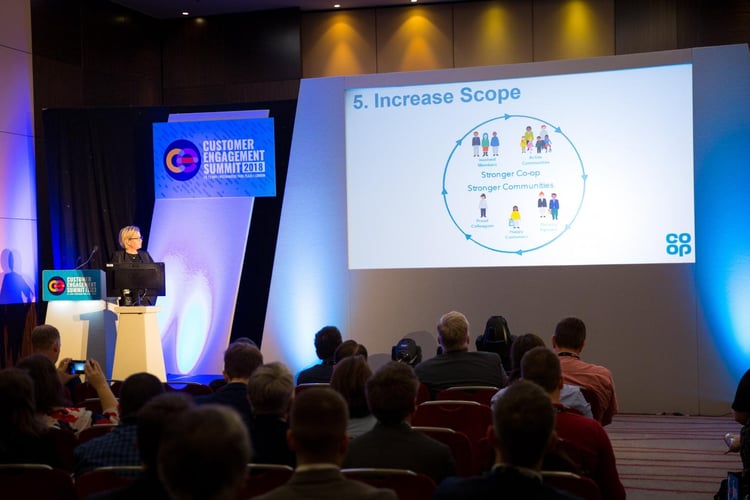 Transforming CX Marketing strategies for the 'new normal'

Our customers' behaviour and priorities have changed more rapidly during 2020 that at any other time in recent history, and those changes are continuing at pace as CX Marketing emerges into the 'new normal'. This stream will highlight how the pandemic has acted as a catalyst for profound change.
Retail Marketing of the Future

We're seeing some of the most prolific changes taking place in the world of Retail, growth is a struggle in a very competitive landscape, data optimisation, customer retention and acquisition are on the forefront of marketeers – what will the future hold?
The Multichannel Customer Journey

In this digital era, it's more important than ever to align strategies across channels to ensure a consistent tone of voice and customer experience. In this stream, we'll be looking at how getting your multichannel experiences right can lead to tailored, personalised offerings that attract and retain a loyal customer base.
Customer and Employee Experience Across the Enterprise

We'll be exploring how by listening to and implementing what both your customers and employees want from their experiences with your organisation, you can form a winning strategy that will ultimately allow you to gain competitive advantage.
The Importance of First-Party Data

Following the implementation of GDPR regulations and the record numbers of data breaches being reported, join this session to learn how to implement a successful first-party data strategy.
Artificial Intelligence, Iot And Robotics

We'll be drilling down into these exciting new areas and examining how you can implement new technologies to ultimately transform customer engagement.
Implementing CX Marketing strategies through rapid change

In these unprecedented times of change organisations are having more than ever to adapt and indeed reinvent their CX Marketing strategies. This stream will look at how organisations are successfully transforming their CX Marketing strategies to meet customer needs.
CX Analytics for Marketing

We will explore how measuring the results of your CX efforts and using them to aid your marketing initiatives can enhance engagement and streamline activities.
Strategy & Innovation

This seminar stream will look at how, as the marketing function plays an ever increasingly important role in the CX, it's important that the strategic and innovative functions within both departments unify in order to provide a more seamless CX.
Digital Transformation

The digital era is transforming the way that we work, and the marketing department can utilise this technology more than any other. We'll be looking at the best ways to integrate new technology and digital methods into your marketing strategies.
Voice Of The Customer

Organisations who capture customer's expectations, preferences and aversions and implement new ways of doing things based on their findings are those who are the most successful within their customer strategies. Join us to explore how you can further enhance the way you listen to customers.
Customer Loyalty And Personalisation

75% of consumers agree that they are more engaged with brands who personalise messages and offers, so getting your strategies relating to this aspect right is more important than ever. Join this session to learn from those getting their personalisation strategies right, who are in turn increasing customer loyalty.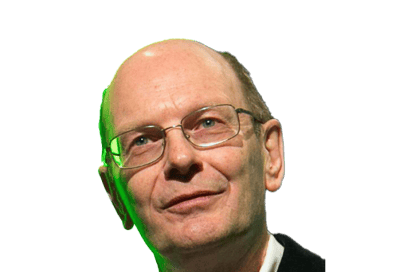 Martin Hill-Wilson
Brainfood Consulting
Founder
I'm a customer engagement and digital business strategist. Also an author and international keynote speaker. Working under my own brand, Brainfood Consulting, I design masterclasses and transformational change helping clients evolve their social and digital capabilities. Current topics include omni-channel design, proactive, low effort customer experience, social customer service and customer hubs. All themed around service innovation.
Nicholas Brice
Engage Business Media
Guest Editor
Nicholas Brice is founder/CEO of Soul Corporations® and Bite-Size Plays. Nicholas' career as a conference chair, keynote speaker and performance culture consultant has seen him lead and present numerous blue-chip brand and culture change programmes for organisations such as British Airways, American Express, Unipart, Orange, Sun International, Toyota: Europe, USA and Japan/Global, Lucent Technologies and Tottenham Hotspur Football Club. His work has been recognised with joint National Training Journal GOLD Awards for Best Change Management, Leadership Development and Learning Partnership programmes for his work with the American Express Community Stadium and also joint winner of Engage Business Media's award for Best Customer and Employee Engagement Programme with Tottenham Hotspur Football Club.. As a speaker coach/mentor, he helps leaders and professionals of influence grow in confidence and capability in how they get important business messages across both online and face-to-face. Most recently he has been helping organisations such as Progress IT, Servier pharmaceuticals, and a national government agency as well as helping design students get 1st class honours for their project presentations. As a theatre/TV producer and director, he has directed productions for Sky Arts TV and for the last 15 years has featured in the Brighton and Edinburgh Festival with the now Fringe institution: The Big Bite-Size Breakfast Show, winning awards for Best Theatre Performance and a shortlisting for the prestigious Carol Tambor 'Best of Edinburgh' award. In this short video, he is talking about Speaking with Soul to an audience of keynote speakers at the Professional Speakers Association where he is a full Professional Member. He regularly hosts and keynotes in large global events online and face-to-face. "Nick - your speaker coaching programme is fabulous! What a difference you have made to the skills and confidence of some of our senior leaders and managers. And all achieved online! Couldn't recommend you and this programme highly enough!" Adrienne Gault Head of People Transformation and Organisation Change at Food Standards Agency, UK "Nicholas is a thoughtful, inventive, flexible, and excellent presenter and facilitator. His sessions are bright, fun, and engaging and his presentation skills are very charismatic. In all Sky felt very happy with the events he managed, and we would have no hesitation in using him again." James Hunt Director of Entertainment, Production and Sky Arts HD, BSkyB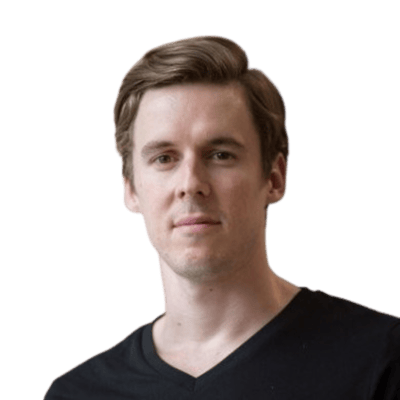 Robbie McCawley
Electronic Arts (EA)
Director, Global Marketing Strategy
Robbie McCawley is a Director of Marketing Strategy at Electronic Arts, responsible for creative & marketing strategy for EA's European based studios looking after games like Battlefield, Need For Speed and EA Originals. Starting out in Media agencies in Australia, Robbie has lived on three different continents as he grew his experience in planning and strategy across APAC, Europe and the US. This breadth of experience with different people and cultures has inspired his work in human understanding and a focus on global strategy that has the ability to be culturally nuanced. Other than marketing, Robbie had a brief appearance in the Netherlands as a semi-professional Rugby player and can often be found preaching the wonders of Aussie surf culture… despite the fact he's a very mediocre surfer.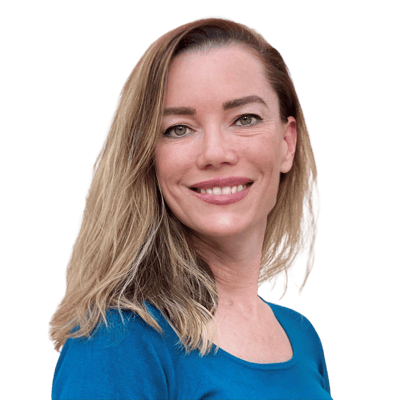 Holly Richardson
Microsoft
Digital Marketing Director
Originally from San Francisco, I am a self-directed, modern marketing leader with strong international experience in digital marketing transformation and customer experience management. More than anything, I am passionate about driving real value for real people – customers, fellow employees and the wider community.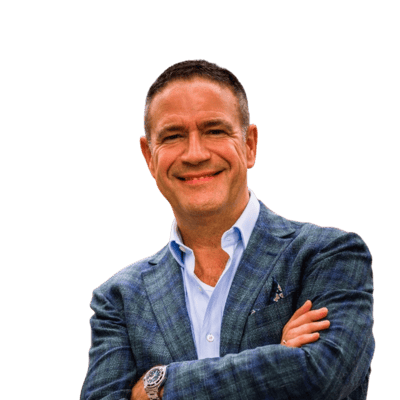 Frans Leenaars
TUI
CMO Western Region & Group Customer Experience Director
Frans is CMO Western Region (Belgium, Netherlands, France) for the TUI Group since 6 years, overseeing all marketing & customer disciplines in the three countries. After a huge rebranding exercise towards TUI in the different markets, he worked with his teams on building a truly omnichannel brand, which resulted in several awards both for best website & best retail experience. Recently he has taken on the additional responsibility of Customer Experience Director for the TUI Group. In this capacity he leads Customer Strategy & Innovation, Consumer Insights plus all Customer Service Operations in the different locations where TUI operates. He worked previously for Disney Parks & Resorts, based in Paris as VP Sales & Distribution EMEA. Frans started his career as a Management Trainee for KLM Royal Dutch Airlines and worked during 15 years for the Air France KLM Group in the Netherlands, Argentina, USA, Norway & the UK, in different commercial and general management positions. He has a strong passion around omnichannel & customer experience. He acquired his CCXP accreditation last year and is active in judging at International Customer Experience Awards. Frans holds a Bachelor in Hotel Management from Hotelschool The Hague and a Master of Science in Business Administration from Nyenrode University.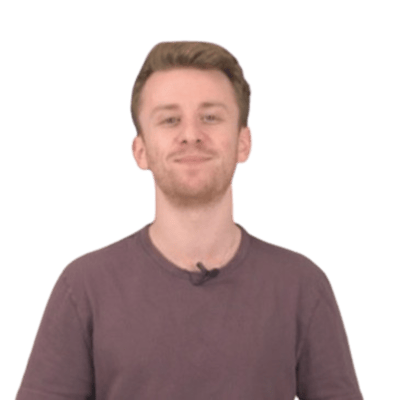 Adam Doffman
Lola's Cupcakes
Head of Marketing & Brand
Adam leads the marketing team at Lola's Cupcakes, overseeing all brand, creative and paid marketing strategies. Adam started his career in the media planning departments of PHD and Mediacom, overseeing channel strategy on a range of luxury, travel, multi-national and technology client brands including Sony Mobile, Elizabeth Arden and Dulux. After travelling overseas to work on the Mars account in Mediacom's Beijing office, Adam left agency land and returned to develop and execute a marketing strategy that has helped develop Lola's Cupcakes into a national brand. A long-suffering home-and-away Spurs fan, Adam spends his spare time getting beating up on the Brazilian Jiu Jitsu mats and struggling to learn Chinese.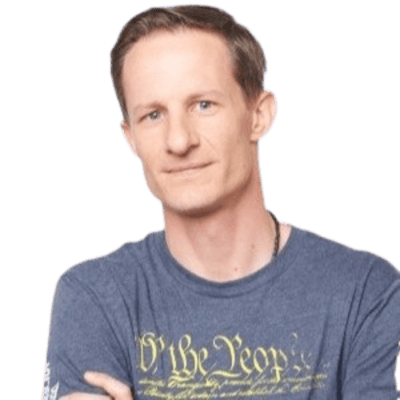 Lee Somerhalder
Yamaha
Digital Marketing & Strategy Manager
Lee Somerhalder brings 20 years of B2B and B2C experience building incredibly lean methodologies that propagate rapid sales growth and drive global brand identity. His latest startup was accepted into University of Texas' Austin Technology Incubator and DLA Piper's Venture Pipeline program. Currently, Lee is driving the digital marketing transformation of a 115 year old motorcycle brand. By defining and implementing the technical roadmap for a new era of premium "connected" customer experiences, Triumph is revolutionizing the way manufacturers conceive digital content, ingest consumer behaviors, and wholesale more motorcycles around the world. The introduction of Marketo/Infor and other tool enhancements across all markets have begun to redefine what is possible with an on-demand and quickly evolving consumer audience. Importantly, Lee focuses on innovation at scale, where success is relative to the efficiency to achieve it. In a previous life, Lee has been employed in almost every corner of the music industry. He has managed and consulted dozens of national touring artists, booked over 500 private and public events, and even performed at hundreds of shows as a resident DJ. While in Flagstaff, AZ he attained a marketing degree from Northern Arizona University, studying marketing, e-marketing, and finance. "He has both a creative and business savvy mind and can quickly adapt to his environment". Mr. Somerhalder also has five years of experience as a publicist where he has designed, created and sold large scale marketing projects for private clients. Current Mantra: test and promote the boundaries of online innovation within the Motorsports industry.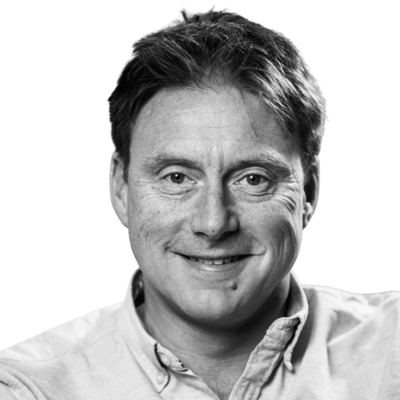 Simon Lloyd
icelolly.com
Chief Marketing Officer
Board level Marketing, Digital and Commercial Director Travel, Telecomms, Media, Retail, FMCG, FinTech and Financial Services, Mobile & Digital Strategy, Product Development, Product Marketing, Brand Marketing, Private Equity and Venture Capital Specialties: General Management, Commercial Marketing, Brand Development, Digital and Integrated Media, Customer Experience, E-Commerce, and Organisational Development.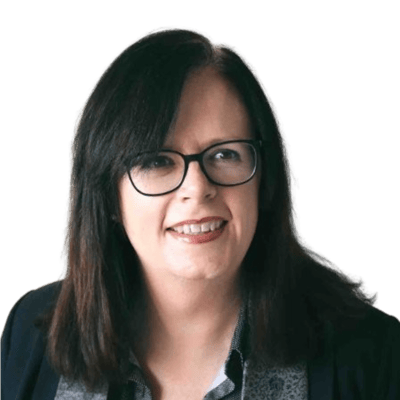 Emily Shirley
Vistaprint
General Manager
An accomplished business leader with professional and cultural exposure across four continents and a growing linguistic portfolio that already covers fluency in six languages. I have more than 20 years experience in business growth, company integration and turnaround, premium brand development and organisational change and bring particularly strong product experience in a wide variety of fields, coupled with a deep understanding of building online solutions.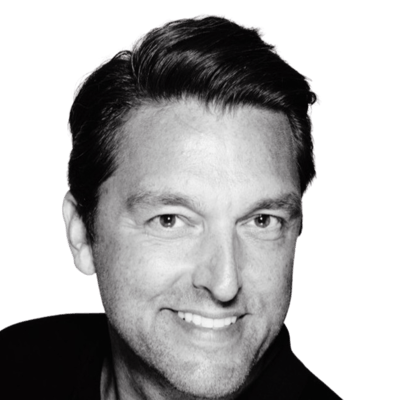 Tony Miller
Weight Watchers
VP Growth & Performance Marketing
Tony is passionate about the consumer - giving them the best experience through creative storytelling - fueled by the right mix of insight, data, and technology. He's a Digital Transformation Expert at heart, with over 25 years in the business, on both agency and client side, recently being named in DataIQ100 and Marketing Week's Top 100 Most Effective Marketings in the UK, and in the Top 10 of Media, Telecoms, and Entertainment. He is currently VP, Digital & Growth Marketing at WW (Weight Watchers reimagined) and previous to this spent the last 5 years at The Walt Disney Company as VP Digital Marketing & CRM, EMEA.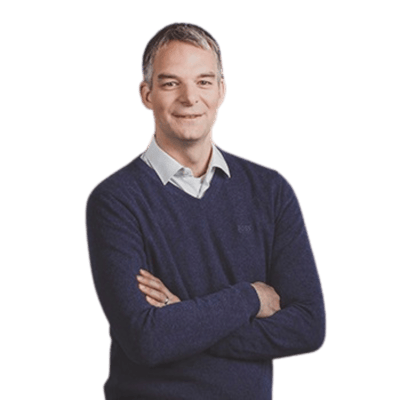 Kai Herzberger
Facebook
Group Director
Kai Herzberger is heading the Commerce, Marketplaces, Disruptors & VCs team of Facebook for the EMEA and DACH region. He was former CMO of DailyDeal and Head of Marketing at BuyVIP, two startups he sold to Google respectively Amazon. His analytical background in market research gained him the leadership for the International Marketing team of AOL in Dulles, VA. Kai holds a MBA of Kellogg/WHU and is co-founder of ReFuture Digital GmbH and Shops2Stay UG. He holds stakes in Falcon Agency, CineApp and other startups. Kai is empathic and drives for sustainable business growth. He created CoronaCare Winsen with his wife, a local non-profit community organization and is a founding member of the Hearing Community and the Cystic Fibrosis run4air organization. He is a founding member of the Spam task force of eco Verband e.V.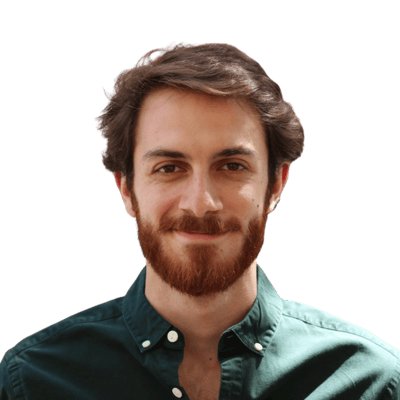 Jad Rahme
Mindful Chef
Head of CRM & Loyalty
A strategic marketer specialising in customer loyalty and lifecycle performance, Jad currently heads up CRM & Loyalty at Mindful Chef. Before joining the D2C space he worked with Starbucks EMEA and Diageo and on the agency side as a senior marketing consultant for clients such as Three Mobile, The Economist, and Nectar.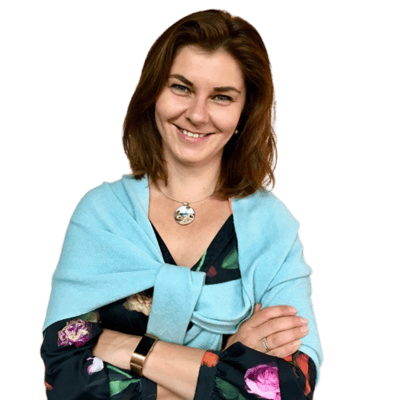 Kasia Bigda
Mr Lee's Pure Foods Co.
Marketing and Communications Director
Before heading up the marketing department at Mr Lee's Pure Foods, Kasia worked in multiple digital agencies focusing on SEO, content strategy and user testing. Some of the clients she worked on include some household names: Marshall Amps, Beales, Deep Heat, Ramsay Health Care, G Plan, Jane Norman to name a few. After joining Mr Lee's in 2016 as one of the first employees, Kasia was involved in delivering omnichannel marketing strategies on 3 continents, building the brand presence online and offline, launching multiple product ranges into the retailers and airlines, promoting Mr Lee's Noodle Kiosks - vending machines and focusing on ecommerce on Mr Lee's website and on Amazon. These activities contributed to over 50 awards and accolades won by the brand worldwide over the past 5 years. Kasia herself has been a finalist of the Venus Awards 2018 (coined by Chanel 4 as the "Working women's Oscars") in the "Marketing Excellence" category. She writes articles about her experiences with working in a food startup to help solopreneurs and small brands with growing their presence on a shoestring.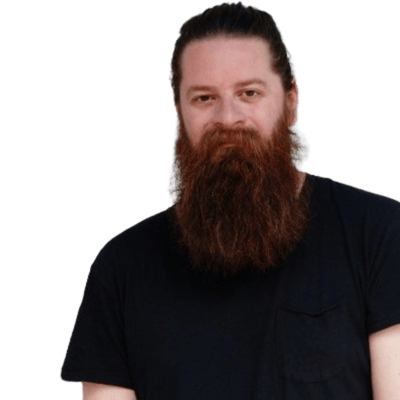 Tom Rainsford
Beavertown Brewery
Marketing Director
Marketing Director at Beavertown Brewery. One of the Founders of giffgaff. Tom lives and breathes brands. Having taken giffgaff from a Start-up to a highly successful brand, Tom moved to Beavertown Brewery, the much loved Craft beer brand to jet-fuel their Marketing.
David Cuen
Booking.com
Director of Content Communities
David Cuen has over 20 years of experience in community building strategy, digital and social content, brand marketing and communications. He has worked in top global companies like the BBC where in his last role he oversaw the social media strategy of the BBC World Service in 29 languages. He also spent 5 years at Instagram in London and San Francisco where he was in charge of the team building Community Editorial channels in 6 languages and community activations such as Worldwide Instameet. He also led a team of PR and communication professionals to ensure brand engagement. At the moment, David works as Director of Content Communities for Booking.com overseeing the team in charge of all the external sources of content. There he is building communities of enthusiastic travel ambassadors on Travel Communities and Social Media channels. He is Mexican British and lives in the Netherlands with his wife, two sons, two dogs and cat.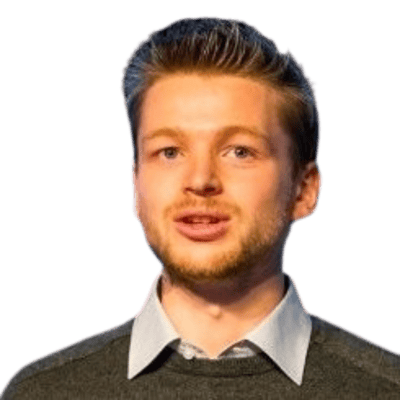 Niels van Wijk
Philips
Senior Global Consumer Marketing Manager – Male Grooming
Niels van Wijk is currently working in the global marketing team for male grooming at Philips. Prior to joining Philips, Niels learned the ropes of the Marketing trade working in Global, regional and local strategy & brand management roles in the Personal care and foods categories at Unilever. Niels' greatest passion is effective communication, which he is highly engaged in both in his professional & private life, having participated and spoken at various global conferences and forums on marketing, sustainability, creativity and foreign policy. Despite the wide array of topics and issues, the bottleneck virtually always comes down to the same thing, understanding who you are.
Charlotte Swead
Depop
Senior Global Digital Marketing Manager – Team Lead
Over the last 8 years I have covered a range of both brand and performance lead digital initiatives and teams. Over the years I've worked in the start-up space, travel and ecommerce industries, and agency side. Over the last 2+ years at Depop I have led the team to conquer both brand and performance KPIs, helping to grow Depop to the size it is today. What I find particularly exciting in the Digital Marketing space is the constant change, the push for the next new thing and the complex interaction between brand and performance marketing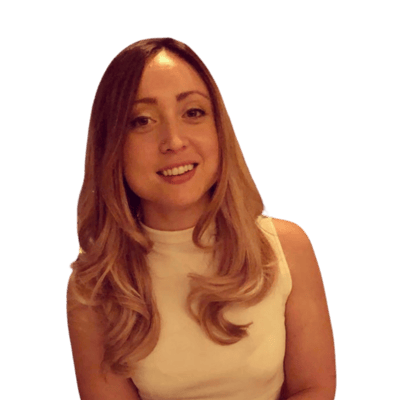 Lauren Drew
Financial Times
Head of Marketing, Subscriptions
Lauren Drew is Head of Marketing, Subscriptions for FT Specialist. Lauren heads up the subscriptions team for FT Specialist which includes working on both B2C and B2B products and developing and implementing marketing strategies which sit across the whole customer lifecycle from acquisition through to engagement and retention. Lauren is also Co-Chair of the FT Women UK Committee, an employee network that delivers training and events for staff on key industry topics and supports and empowers people across the organisation, with the aim of promoting gender parity.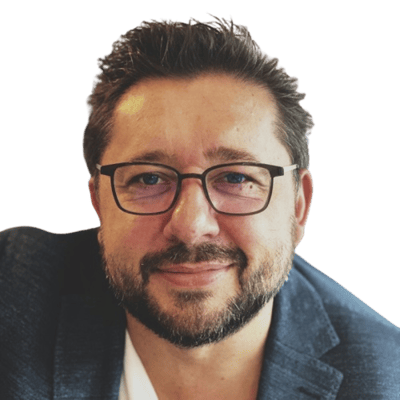 Francois Rychlewski
SheerID
VP of Sales, EMEA
Francois is the VP of Sales EMEA for SheerID, the software leader in Identity Marketing Platform, a solution that lets brands create gated, personalised offers that reward students, teachers, medical workers and other consumer communities. Francois has been working in the software industry for more than 25 years, within companies like Software AG, Oracle, Salesforce. After spending several years at Oracle, he joined Adobe Systems to manage the Marketing Cloud sales organisation for the French market. He launched Marketo in Southern Europe – email marketing platform (now an Adobe company) and some years later, launched Percolate (now a Seismic company) before taking the leadership for the EMEA organisation. At SheerID, his focus is to help the company grow by expanding with new customers, engaging more closely with existing customers and preparing the company to its next level. Francois has an M.A of Marketing.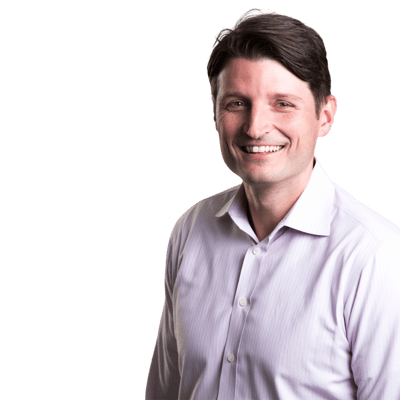 Bill Schneider
SheerID
VP of Product Marketing
Bill has been in the middle of the martech ecosystem for over 20 years to help B2C brands build personalized experiences across channels. He is currently VP of Product Marketing at SheerID, an Identity Marketing Platform that helps brands build relationships with consumers that are part of specific communities like teachers, students and healthcare workers. Prior to SheerID, Bill held leadership roles at Airship, Aisle7, and Webtrends. He lives in Portland, Oregon with his wife and two kids.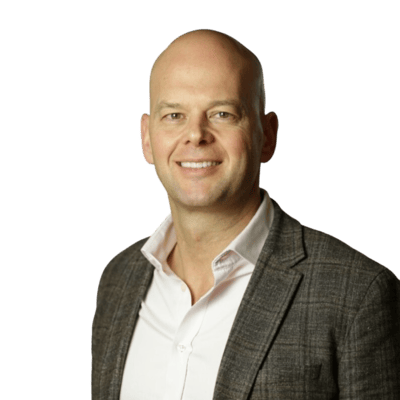 Nico Beukes
Yext
SVP Northern Europe
One of life's greatest satisfactions is working with a talented group of individuals and helping them develop to their full potential. I am incredibly fortunate to work with an inspirational team and for a rapidly growing company. It is truly exciting to help shape and define a new sector that will, in time, become an essential part of every organisation's strategy.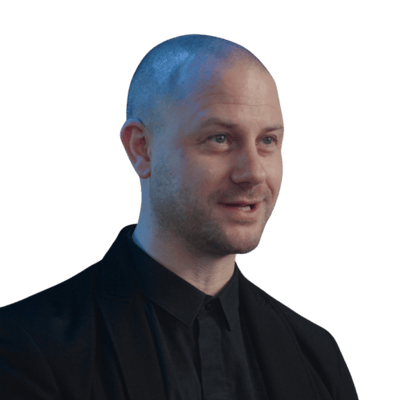 Graham Johnston
Asda
Senior Director, Omnichannel Customer Support
Graham is the Senior Director, Omnichannel Customer Support at Asda, he has worked for them for the past 10 months.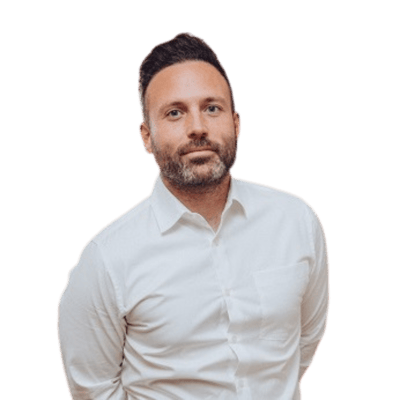 JP James
Influencer
Vice President of Business Development
John-Paul James is Influencer.com's Vice President of Business Development where he leverages his expertise in scaling global commercial operations and oversees Influencer's global sales and global service operations teams. JP has over 16 years experience of working within advertisers, agencies, technology platforms and Global Media Owners.Prior to joining Influencer.com, JP was Vice President Client Services EMEA & APAC at dentsu International, where he was was responsible for leading strategic global accounts and tactical business development within EMEA & APAC across all dentsu Brands and dentsu partners.
"Easy to register and access presentations. Very well organised and chaired. Great case studies focused on current affairs"
Attendee, HSBC Plc
"One of the most insightful CX events I've been to. Go with a capacity to absorb and utilise the information to your advantage"
Attendee, John Lewis
"A fabulous opportunity to learn and exchange ideas with diverse companies, i found it inspired me to bring about changes in my organisation "
Attendee, VistaJet
"I can't commend you enough on the quality of speakers. Excellent to hear from world class brands all in one place."
Attendee, Marks & Spencer
"I rarely go to conferences because it's usually the same repeated content, but this event brings the customer to the forefront on various levels."
Attendee, Bupa
"It's a great CX insights day and for changing the way you think about CX."
Attendee, Oxfam
x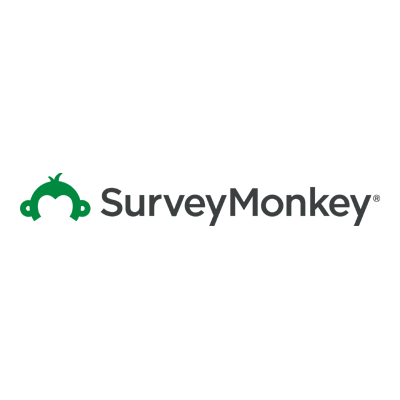 Momentive.ai
Momentive is an agile experience management company built for what's next
We deliver intuitive, people-centric solutions that help industry leaders quickly and confidently make important decisions, take action, and achieve tangible results.
Our AI-powered platform is built with a purposeful balance of humanity and technology, weaving together over 20 years of experience with data derived from billions of real questions and responses. Today, we offer enterprise solutions for agile experience management and insights by our three product brands: Momentive, GetFeedback, and SurveyMonkey
x

Hootsuite
We believe in the power of human connection
We created Hootsuite to help people connect on social media and do amazing things together. We connect people with the communities they live in. The teams they work with. The brands they love. The customers who believe in them. And the leaders and visionaries who show them the way forward.
Whether you're managing a small team or making a bold leap forward to completely transform your social enterprise, Hootsuite is here to help you unlock the power of human connection and make great things happen.
x

Outreach
We understand how technology can change the game for revenue teams. It's what led us to believe in the power of salespeople to drive innovation. Today, we're a determined team on a mission to change the way companies engage with their customers throughout their lifecycle.
As hungry craftspeople, we're obsessed with continuous improvement. Because we know that true champions have the will to break through walls, we have grit and perseverance. We are one with our customers, treating their pain and success as our own. We're always honest with ourselves, our colleagues and our community.
Working at Outreach means being part of a family where we got your back, no matter what, helping you accomplish ever greater feats and celebrating with you. We take ownership — each of us is responsible for our collective success — and we expect you to represent your authentic self. We go out of our way to find different points of view that challenge our own because we find strength in diversity and inclusion.
x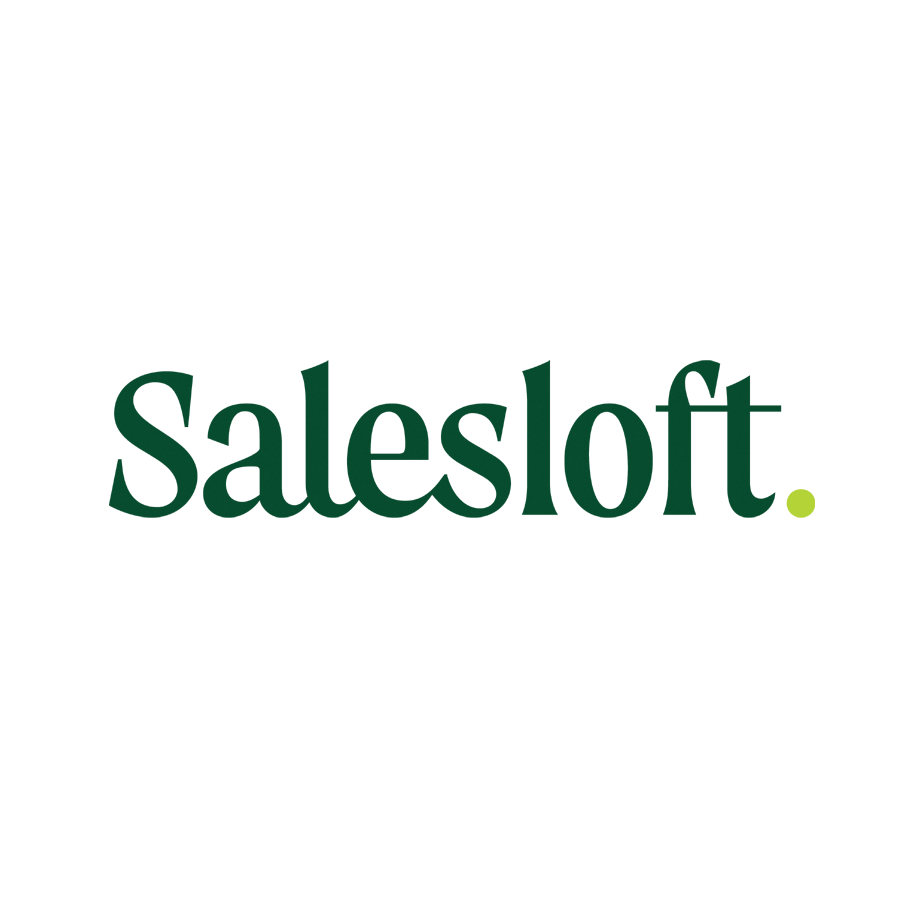 Salesloft
Think of SalesLoft as a co-pilot for your CRM. We automate human interactions between buyers and sellers. Yet you still get the flexibility to personalize those interactions across email, phone, social, direct mail, and video. And all your activities are automatically synced back to the CRM.
SalesLoft is the only all-in-one platform that can power your entire revenue organization. We help you generate leads, plus a whole lot more.
x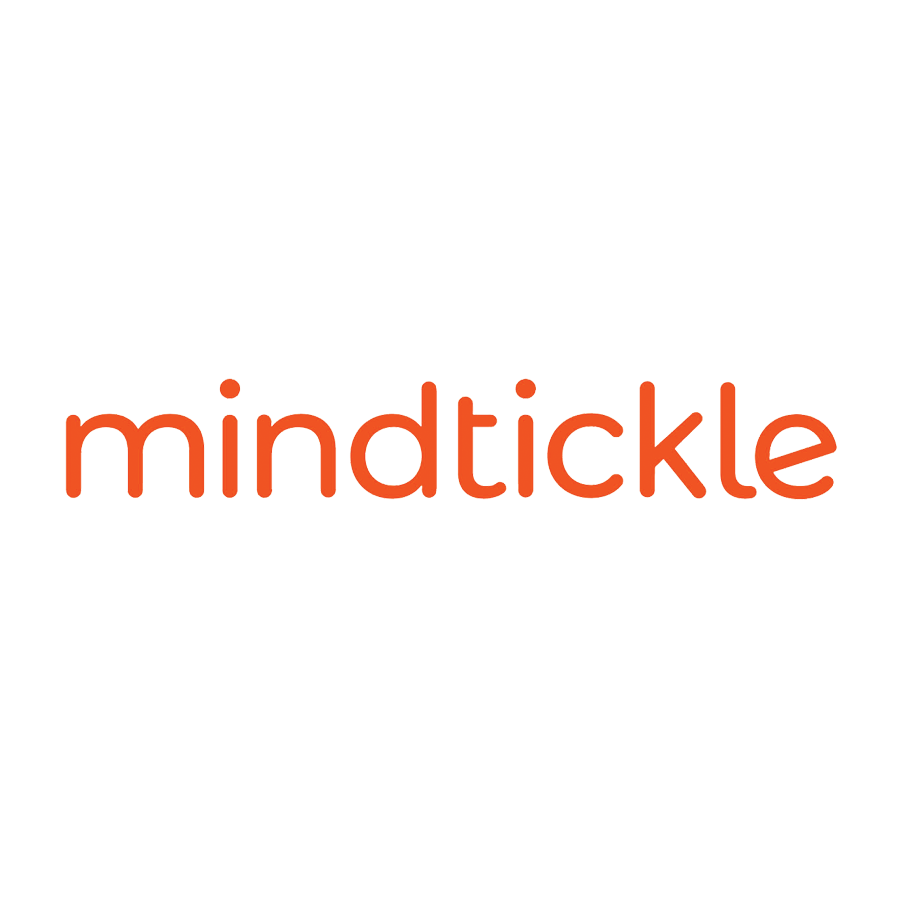 Mindtickle
The Mindtickle Sales Readiness Platform is your solution for missed quotas and forging a culture of sales excellence.
We thrive on creating impact for our customers. Mindtickle customers are at the core of everything we do. Helping revenue organizations create a continuous state of excellence isn't possible without an incredible team. We build best-in-class products and partnerships because we have a best-in-class team.
x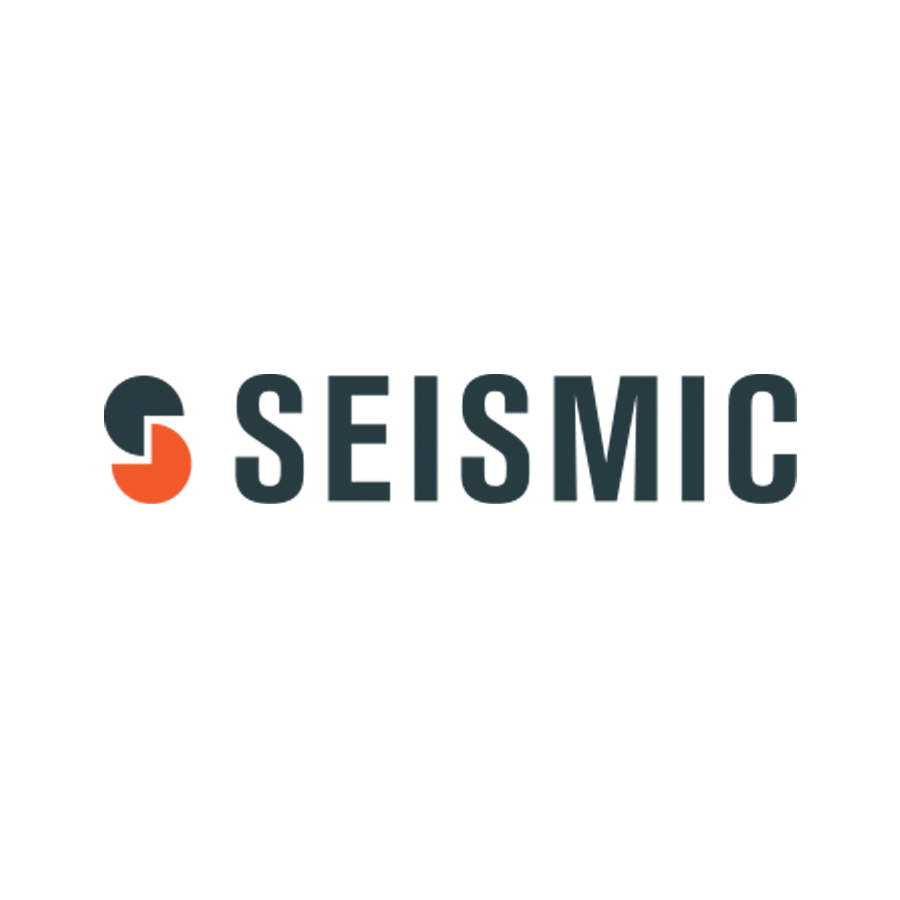 Seismic
Seismic provides sellers with market-defining tools and resources to sell smarter, work faster, and accelerate revenue.
Boost rep productivity with Seismic's time-saving Search, content personalization tools, and AI-driven content recommendations, so they can focus on closing the next big deal.
Provide your buyers with meaningful digital experiences that drive sales cycles forward. Seismic provides a centralized location for sellers and buyers to engage and collaborate on deal relevant collateral throughout the entire sales cycle.
Say goodbye to disjointed customer journeys. Seismic offers your whole go-to-market organization a single source of truth: all your best stories and all the must-have performance data in one place, so you can stay aligned, learn from what's working and serve up positive experiences that boost revenue.
x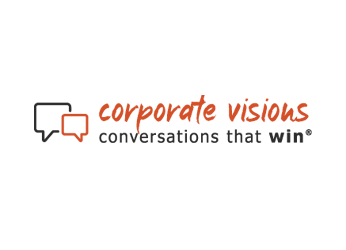 Corporate Visions
Corporate Visions is the leading provider of science-backed revenue growth services for sales, marketing, and customer success. Global B2B companies work with Corporate Visions to articulate value and promote growth in three ways:
Make Value Situational by distinguishing your commercial programs between customer acquisition, retention, and expansion.
Make Value Specific by creating and delivering customer conversations that communicate concrete value, change behavior, and motivate buying decisions.
Make Value Systematic by equipping your commercial engine to deliver consistent and persistent touches across the entire Customer Deciding Journey.
x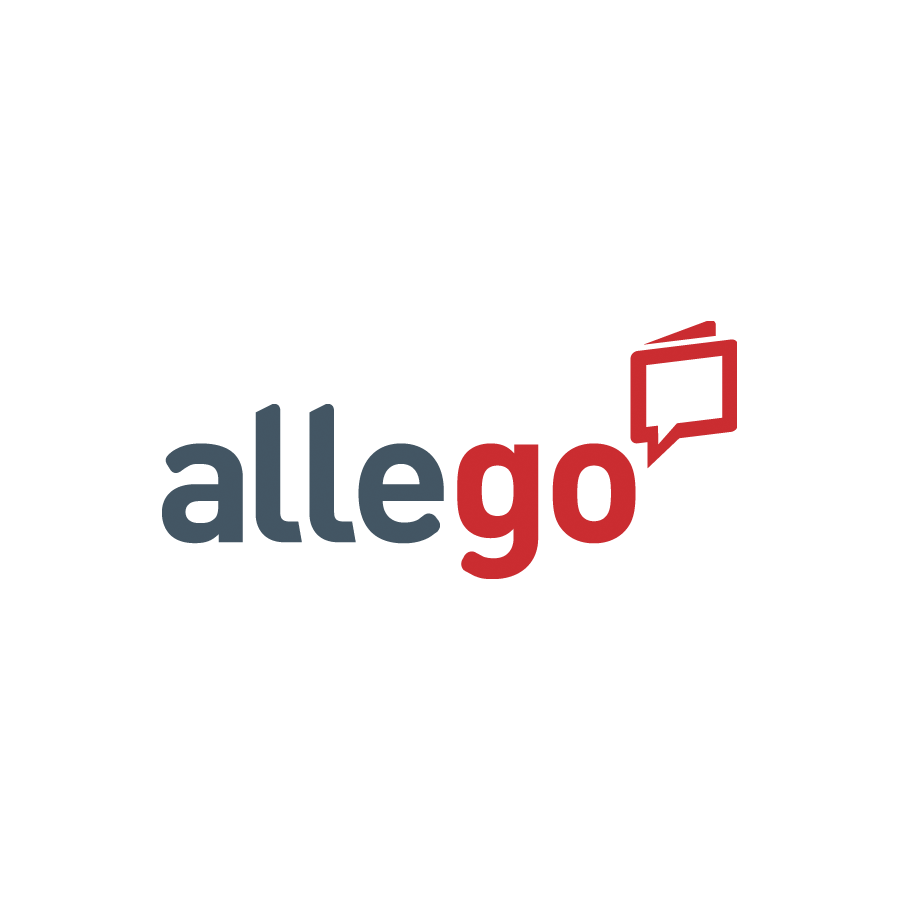 Allego
Allego is the future of sales enablement. Our sales enablement, learning, content management, and conversation intelligence products accelerate performance for sales and other teams. Allego is AI-driven and seller-centric, with the power, agility, insight, and ease you need to drive results in a hybrid world—all in a single app. Nearly 750,000 professionals use Allego to equip sellers with intelligent training, coaching, and content that engages and converts buyers. Learn more about sales enablement that wins sellers and buyers at
allego.com
.
x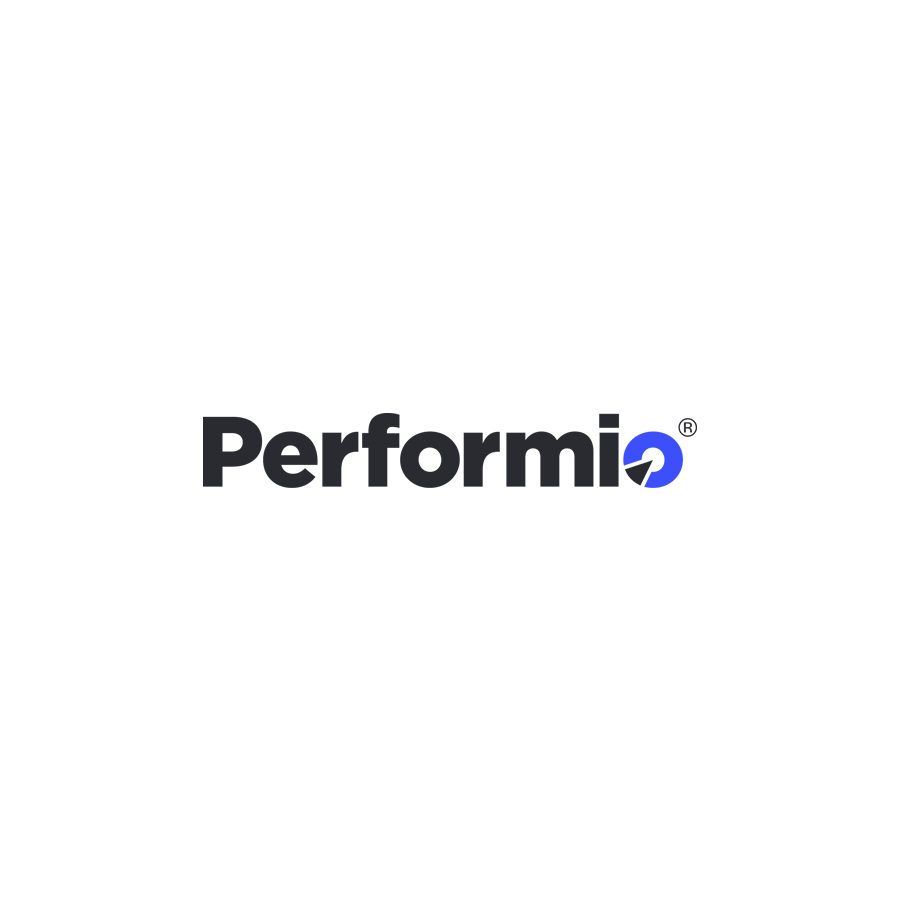 Performio
Performio is the only Incentive Compensation Management provider that drives business performance with a product built to handle complexity, a team of dedicated experts, and a proven track record of long-term global success. Perfomio is a modern, enterprise-grade software and mobile app used to manage and automate incentive compensation. We address complexity through our unique no-code architecture, native data transformation capabilities, purpose-built plan components, and automated workflows. But because software alone will not drive business performance, we do incentive comp right, with experts who will guide you as you adapt your incentive compensation program as your business changes. You can count on Performio as a reliable, focused, and safe partner who has delivered customer success for over 15 years.
VENUE DETAILS
Victoria Park Plaza Hotel
239 Vauxhall Bridge Road, London, SW1V 1EQ – Lower Level 1
Ideally located in the West End within walking distance of the Victoria London train station, the stylish Park Plaza Victoria London provides guests with a convenient transportation link to Gatwick Airport. The hotel is also close to coach, bus and Underground stations.
Enjoy proximity to the capital's primary tourist sites, such as Buckingham Palace, the Houses of Parliament, Theatreland and Big Ben. Business travellers can take advantage of on-site meeting facilities and an Executive Lounge.
Situated just two minutes from the Gatwick Express and National Rail service at London Victoria Station, Park Plaza gives you easy access to Central London, Gatwick Airport and the south side of England.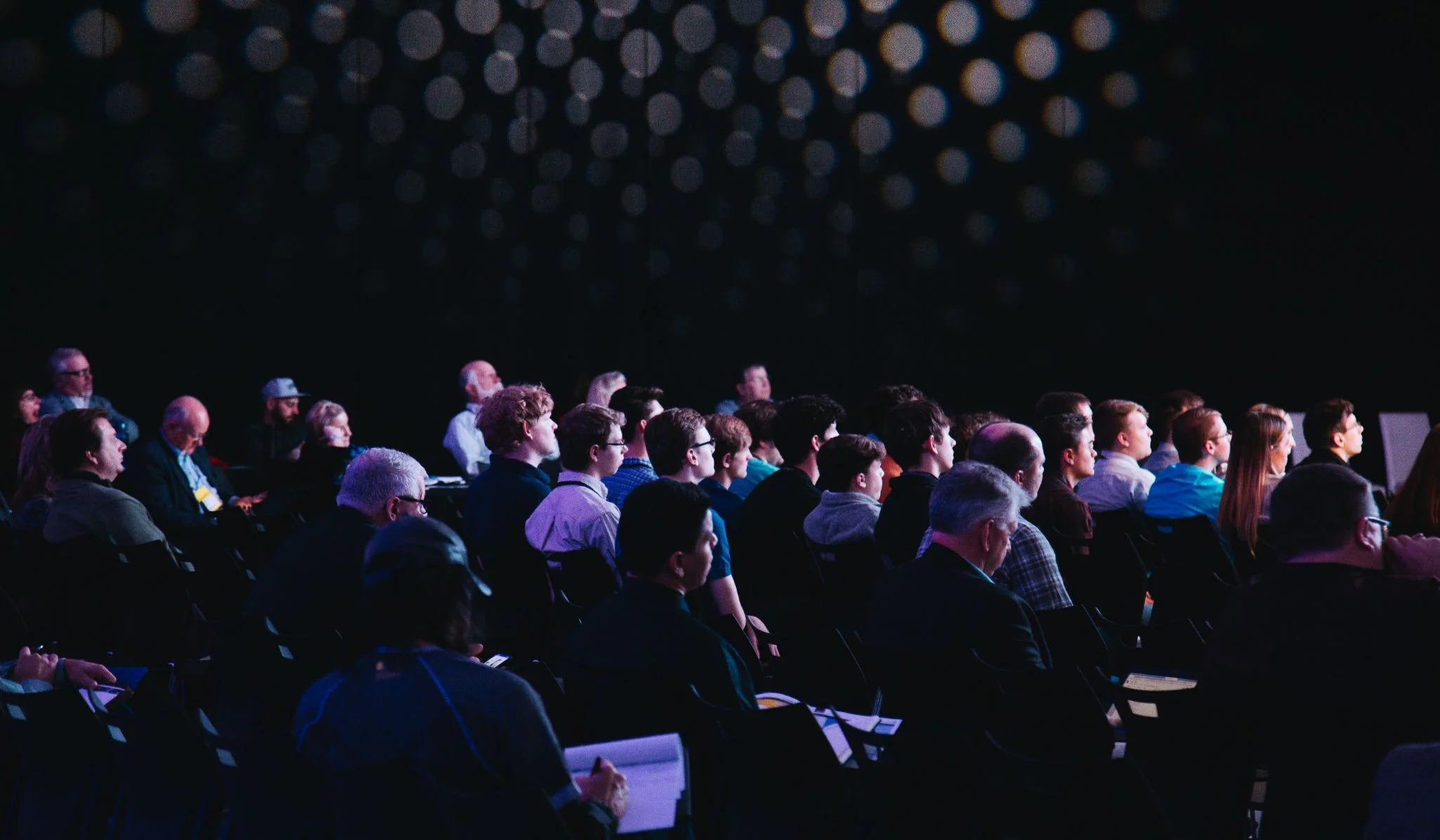 Take the Victoria Line Southbound towards Brixton on the London Underground
Depart at London Victoria Station
Walk south on Wilton Road for 100 metres and Park Plaza Victoria London will be on your left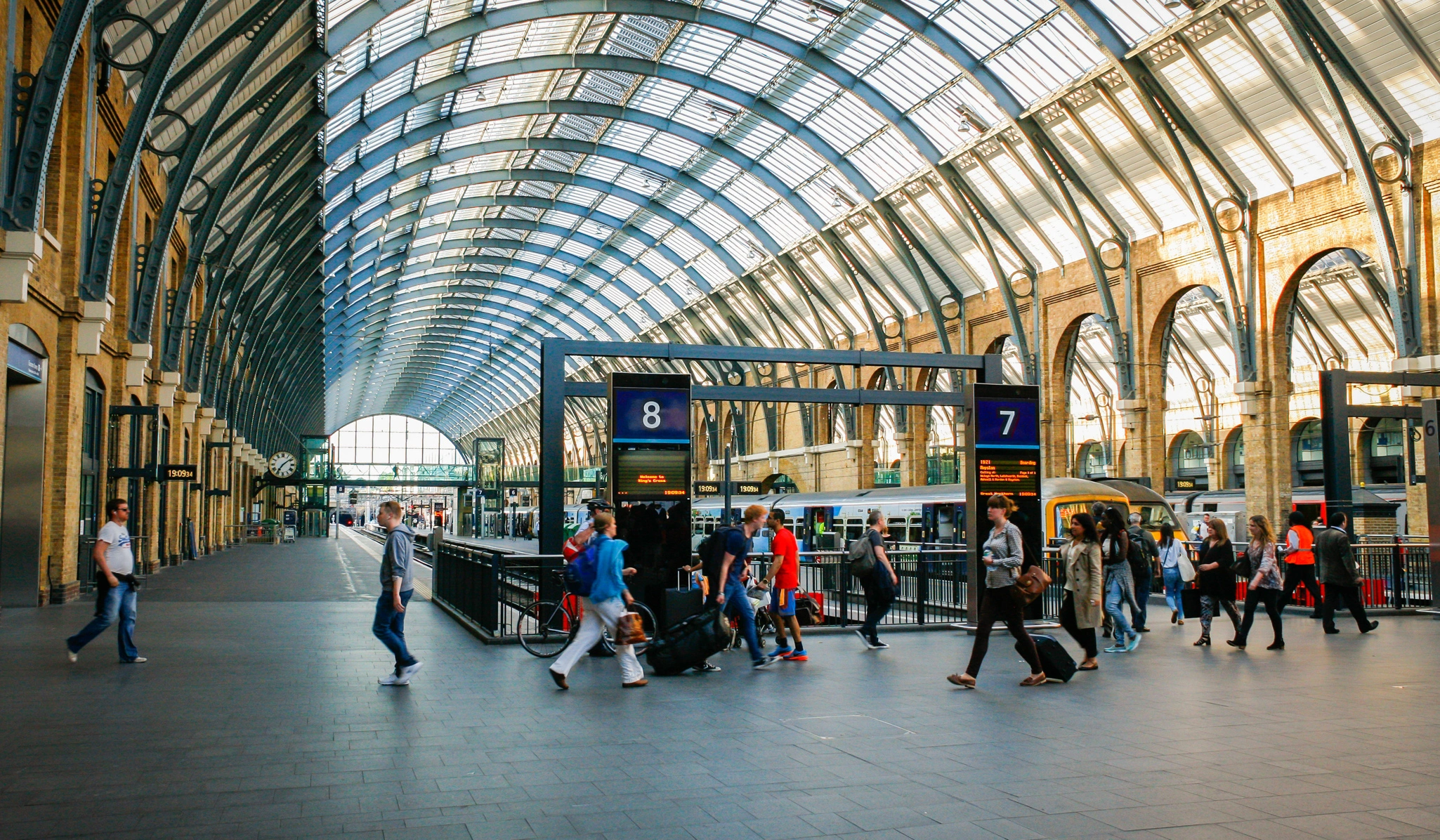 Take the London Underground, eastbound on the Piccadilly line
Change at Hammersmith Station and take the District line to London Victoria Station
Walk south on Wilton Road for 100 metres
Park Plaza Victoria London will be on your left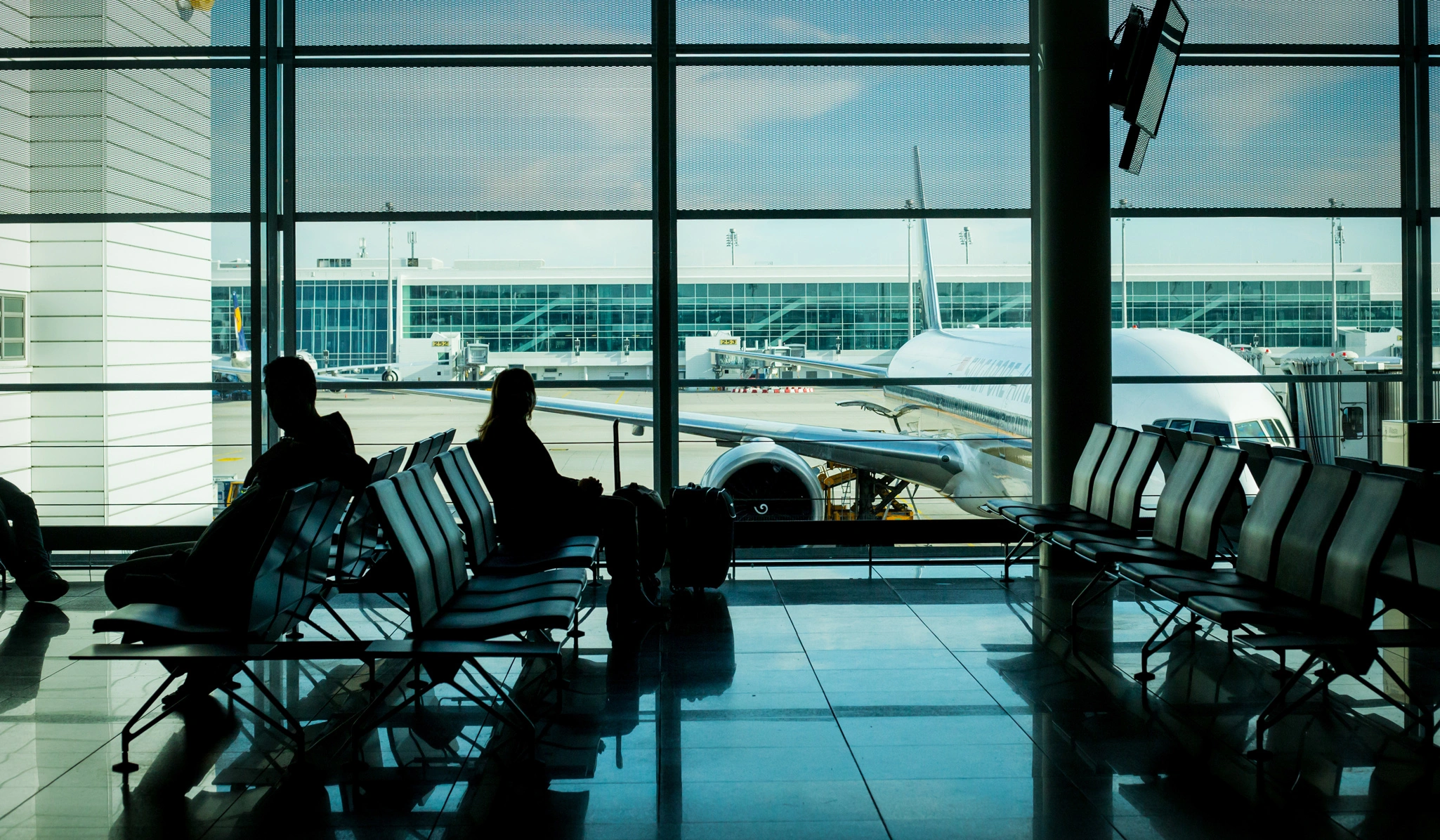 Take the Gatwick Express train to London Victoria Station

From the station, take the exit by Platform 2


Turn right and walk 100 metres


– Park Plaza Victoria London will be on your left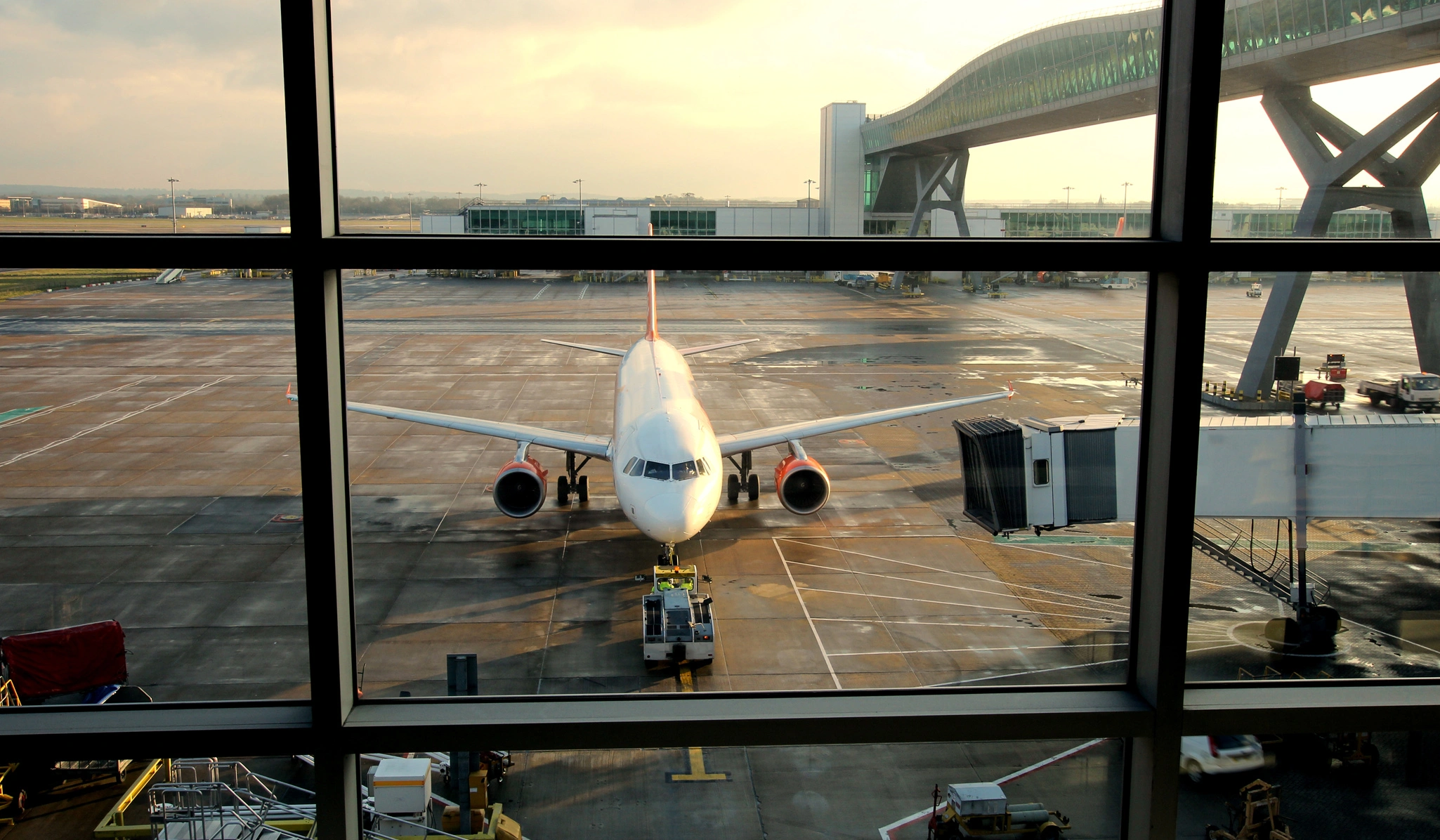 Take the Stansted Express train to Liverpool Street Station
Change to London Underground and take the Circle line to London Victoria Station
Walk south on Wilton Road for 100 metres
Park Plaza Victoria London will be on your left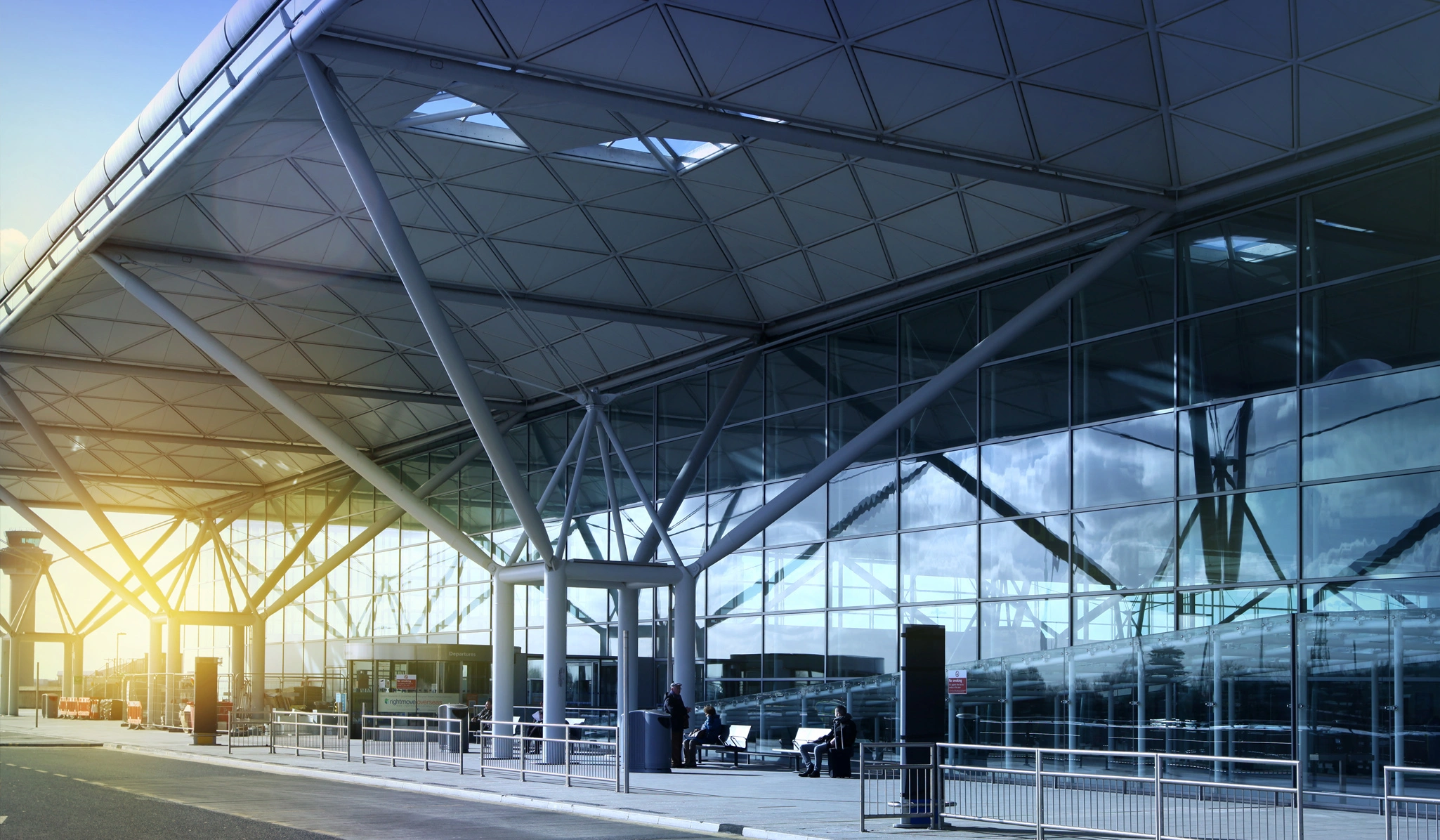 Most Popular
Single Ticket
Single Ticket

2 Halls of Case Study Content

Event Networking

Interviews

Panel Debates

1-2-1 Meetings

Focus Groups

Lunch Provided

After-Event Drinks

Registrations are subject to approval
Group Ticket
Bring the team

2 Halls of Case Study Content

Event Networking

Interviews

Panel Debates

1-2-1 Meetings

Focus groups

Lunch Provided

After-Event Drinks

Registrations are subject to approval
Supplier Ticket
For Suppliers

Networking and Commercial Opportunities

2 Halls of Case Study Content

Event Networking

Interviews

Panel Debates

Lunch Provided

After-Event Drinks

Registrations are subject to approval