Alan Davis: "Technology is at the core of everything we do"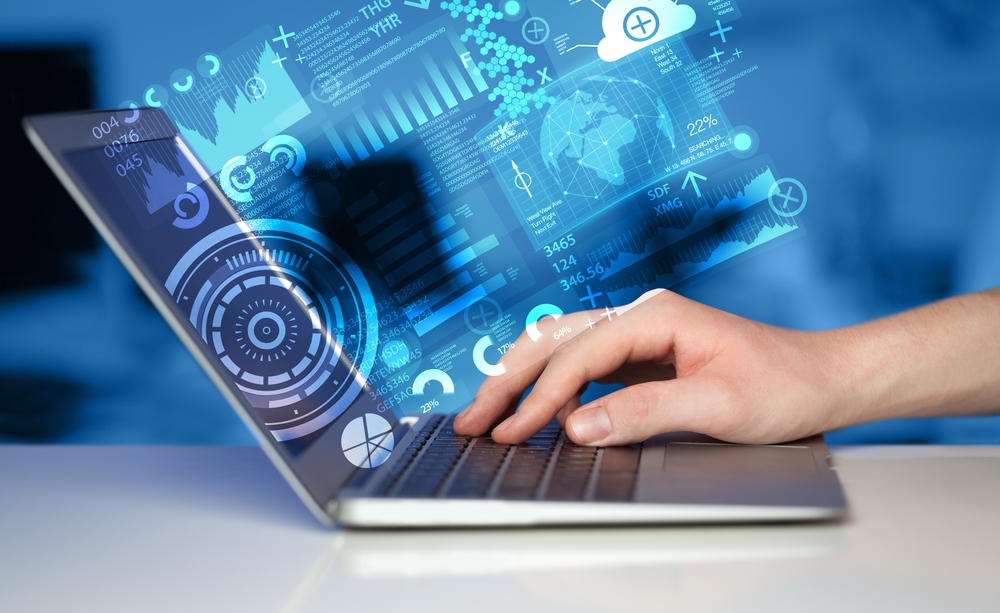 We're excited to release our exclusive interview with B2B marketing expert Alan Davis, Head of Marketing at Ellipse Data. Alan is an enthusiastic and highly motivated marketing and sales professional with expertise in the sports and leisure industry for over 15 years.
You can read the full interview below – enjoy!
PLEASE INTRODUCE YOURSELF AND YOUR ROLE.
Alan Davis, Head of Marketing at Ellipse Data
I have 15 years of B2B and B2C marketing experience within the sport and leisure industry, working for Brighton & Hove Albion FC, Perform Group, The Jockey Club and most recently with Spotlight Sports Group, supporting its B2B expansion in North America.
I joined Ellipse Data, a leading sports data and analytics business in January 2023 having been impressed by their level of success across multiple sports to date and their ambition for growth. My role is responsible for leading the marketing and communications function across Ellipse Data and its sports-specific businesses, CricViz, TennisViz, SoccerViz, Rugby (SFMS and Oval Insights) and Horse Racing.
Since starting the role I've had the opportunity to initiate some significant strategic projects as well as support our businesses as we look to build partnerships in the respective sports.
HOW DO YOU SEE TECHNOLOGY IMPACTING SALES AND MARKETING IN THE FUTURE?
Technology plays a huge part in any business but it's at the core of everything we do at Ellipse Data. Our challenge from a marketing perspective is how as a relatively young business we can utilise the best MarTech Stack to showcase what we do. We're constantly striving to improve how we create campaigns that simplify and highlight the added value data and analytics metrics can provide our customers and their end users.
WHAT SKILLS DO YOU THINK ARE ESSENTIAL FOR SUCCESS IN THE SPORTS AND LEISURE INDUSTRY?
Having a passion for sports and understanding what motivates fans and consumers is important. Although I have worked in B2C and B2B, the majority of my roles have been focused on two key areas, making as many people as possible aware of the opportunities to engage with the specific product and then improving how that product is consumed.
While ongoing professional development in your specific field is vital, another area of focus is the importance of relationship building both internally and externally. Dealing with stakeholders is a major requirement for success, especially in marketing. There is also a huge amount to be learned from across the industry and in my experience, people are happy to share their insight.
ARE THERE ANY PROJECTS THAT YOU'RE CURRENTLY WORKING ON THAT YOU'RE EXCITED ABOUT?
I'm fortunate to have joined Ellipse Data relatively early in its marketing journey so several of the new projects we've started will have a positive impact on the business. While I can't list them, as they're all still in development, they're projects that any marketer at any level would want to be involved in.
LOOKING TO THE FUTURE, WHAT WOULD YOU SAY ARE THE KEY TRENDS SHAPING THE INDUSTRY?
I'll speak specifically about what I see in the sports data and analytics and a couple of areas stand out. The way sport is consumed globally has and is continuing to change and therefore the way data and analytics are used across various platforms needs to evolve. This new era of fan engagement requires a deeper understanding of the end-user and the development of innovative ways for data and analytics to be enjoyed by every fan.
The second is the growth of women's sport and how businesses can consider it as part of their roadmap. Having recently worked with the ICC Women's T20 World Cup and the inaugural WPL, CricViz, part of Ellipse Data has seen first-hand the power of being involved in women's sport.