Brendan McDowell: "People from different backgrounds help us shape the right product"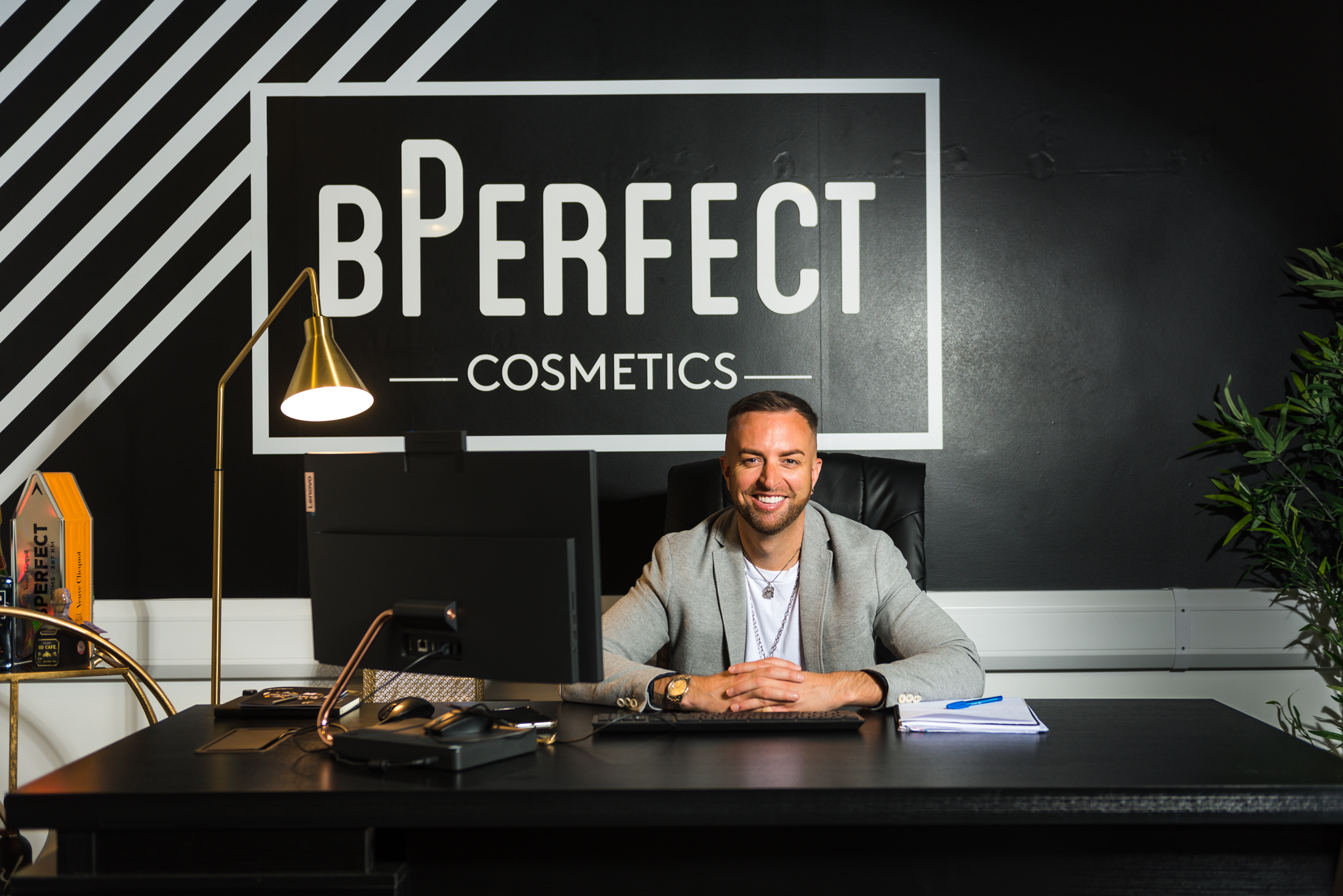 An interview with the CEO and Founder of BPerfect Cosmetics
In 2012, Brendan McDowell founded BPerfect Cosmetics with a small budget and big plans for its future. Now, the company has grown tremendously, with its products selling in more than 100 countries across the globe.
Speaking to Engage Business Media's Editor, Brendan discussed the success of BPerfect, its partnership with the Love Island 2022 winner Ekin-Su and the company's upcoming BBC TV Show 'Made Up in Belfast'.
WHAT INSPIRED YOU TO LAUNCH BPERFECT COSMETICS IN 2012 WITH A BUDGET OF JUST £500?
My dad who unfortunately passed away at the age of 43 inspired me to start my own business. Having worked as a builder all his life, he created his own business at the age of 40, which inspired me to do the same. I've only ever worked in sales, with my most recent job working at Living Social (a daily deals company). From this role I learnt there was a huge gap in the market for an eyebrow product and as fuller eyebrows were very fashionable back in 2012, I jumped on this and started my own business.
YOUR PRODUCTS ARE SOLD IN MORE THAN 100 COUNTRIES, REACHING CUSTOMERS ALL OVER THE GLOBE. HOW DO YOU ENSURE DIVERSITY AND INCLUSIVITY?
We ensure diversity and inclusivity by working with the right people. Sometimes in Northern Ireland it's a bit harder due to the fact we've been through a conflict, meaning we have less diversity in the country. However, with our photoshoots or selecting influencers to work with, we look for different people of different backgrounds from all around the world to help us to shape the right product and the right marketing.
YOU ARE LAUNCHING A NEW RANGE OF PRODUCTS IN PARTNERSHIP WITH THE LOVE ISLAND 2022 WINNER, EKIN SU CÜLCÜLOĞLU. WHAT CAN YOU TELL OUR READERS ABOUT THIS?
The reigning Queen of Love Island Ekin-Su has launched four luxurious new products with us - the Fearless Face & Eye Palette (£29.95), the Radiant Glow Luxurious Skin Enhancer (£16.95), the Luxury Half Lash Set (£16.95) and the Mini Empress Base & Body Brush (£9.95). We love that our customers can now create the ultimate Ekin-Su glowy look.
LATER THIS YEAR, BBC WILL AIR THE 'MADE UP IN BELFAST' TELEVISION SERIES, SHOWING WHAT HAPPENS BEHIND THE SCENES AT BPERFECT. CAN YOU SHARE A LITTLE BIT MORE ABOUT THIS UPCOMING SHOW?
We're all so excited about the new TV show! The show follows the personal and business lives of myself and eight of the team. We have created a similar show to Selling Sunset, however it's UK based, about make-up and less drama. We wanted to keep it fun and upbeat for the viewers and you'll get to hear our banter and one liners throughout the show. Overall, viewers will get an insight of how the business is run and the amazing team behind it.
FINALLY, WHAT ADVICE WOULD YOU GIVE TO YOUNG ENTREPRENEURS LOOKING FOR THE COURAGE TO LAUNCH THEIR OWN BUSINESSES?
My biggest advice is just go for it and be ready to take risks. Find a niche and run with it! Social media is your best friend for getting your brand out there. From my experience, I would advise on taking small, calculated risks instead of huge ones.
We hope that Brendan's story will inspire others to follow in his footsteps, to take risks or to improve their organisations by promoting diversity and inclusivity.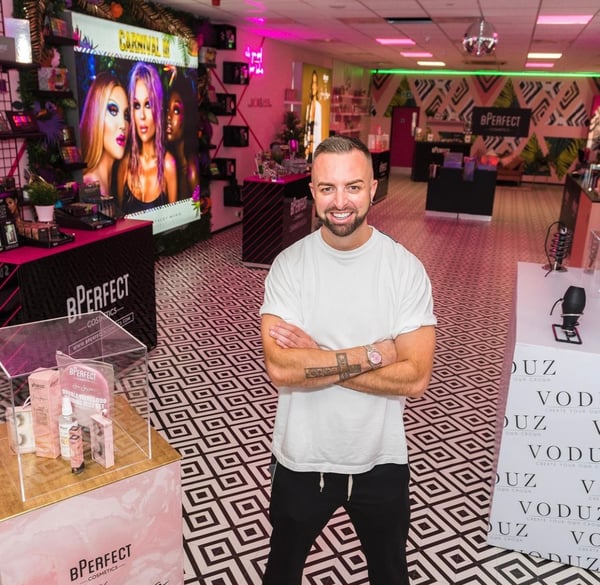 Brendan McDowell, Founder of BPerfect Cosmetics