How Gallup builds thought leadership through research-based content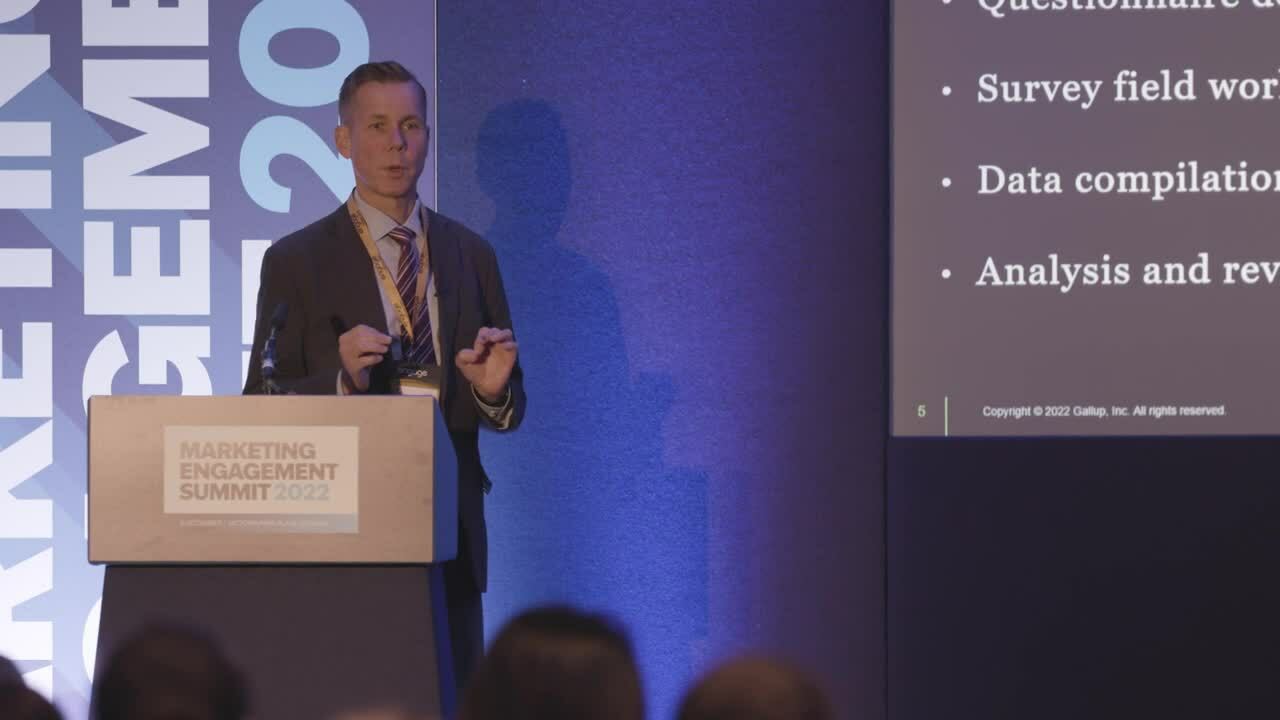 Gallup's annual "State of The Global Workplace Report" covers 140 countries in an array of topics, such as employee engagement and well-being.
James Rapinac Gallup's Marketing and Communications Director discussed this report and the work that Gallup undertakes in the Middle East – specifically the UAE and Saudi Arabia – at the 2022 Marketing Engagement Summit. In his presentation, James spoke about using polling, market research and analysis to drive positive change within organisations.
PROVIDING THE INFORMATION MOST BENEFICIAL TO YOUR AUDIENCE
The main objective of Gallup's work was to inform their target audience, organisation leaders in private and public sectors, on key workplace trends in the region. Their aim was to research topics that were of interest and value to their readers. Gallup also wanted to enhance awareness of their own brand as a valued research company.
James explained that by using research done in 2019 and 2022, Gallup was able to compare the employee's perspectives on topics such as well-being and hybrid working in a pre- and post-pandemic world.
Gallup found it was unproductive to compare countries but instead asked questions specific to the aspects of each market's workplace, as well as more general questions.
PRESENTING FINDINGS IN AN ADVANTAGEOUS WAY
The reports were placed on Gallup's website to allow people an opportunity to read and download them. Gallup also offered customers the chance to opt-in and subscribe to their "Gallup at Work" newsletter, where they provide content related to the workplace, in order to build up their community of engaged readers.
Gallup used webinars and articles, such as "Are Saudi Workplaces Working for the Kingdom's Vision?" to add an extra level of depth to their key findings.
James also expanded on how Gallup used email and social media to target individuals they believed would most benefit from the information.
Watch the full presentation below to learn more: