Leveraging the world's largest focus group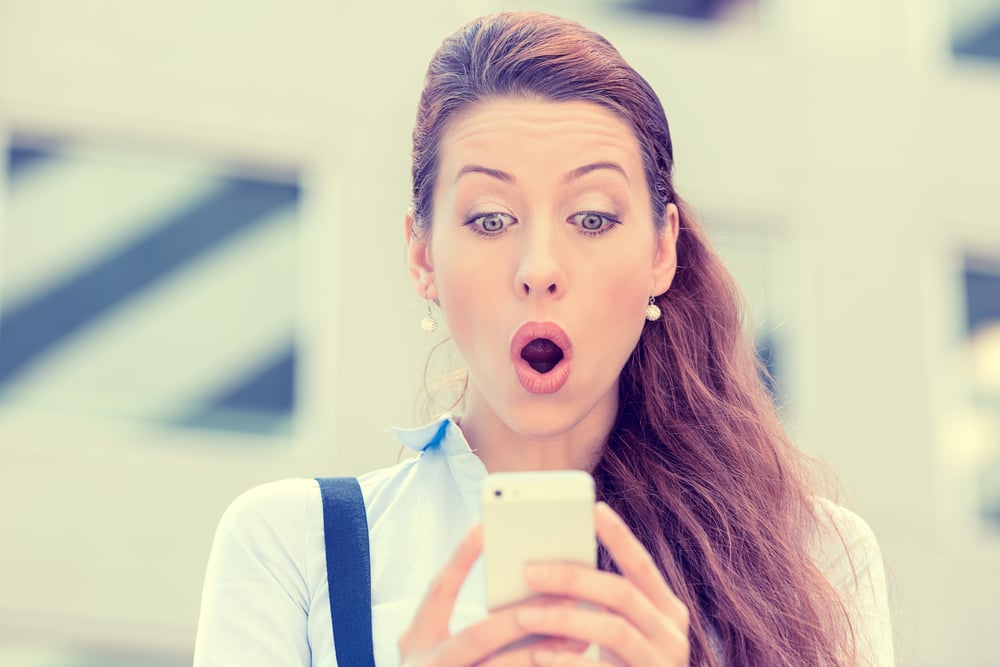 Twitter explains how it has transformed the way in which brands and customers can communicate with each other, and how both sides benefit from the instant nature of feedback enabled by the platform.
THE 'NEW NORM'
In the age of global online platforms at our fingertips, instant communication and feedback has become the new norm. Utilising this continual insight to benefit both customers and brands alike has become increasingly essential in recent years to keep up with the ever-progressing nature of customer experience marketing and customer engagement.
Joe Rice, Developer and Enterprise Solutions Sales Lead for Twitter, introduces the social media site. "On Twitter, 'live' comes to life every day as conversations unfold, showing you just about every side of the story – from breaking news, entertainment, to sports, politics, and just about every interest. When things happen, they happen first on Twitter," he says. "Twitter is what's happening in the world and what people are talking about right now."
PLAYING TO YOUR STRENGTHS
He discusses why he believes Twitter's greatest strength is in the mundane. "There are hundreds of millions of tweets every day on the platform, and anything and everything is shared as part of that. We see people's preferences emerge, their considerations, moods, mindsets, as well as their interactions with product services and brands."
"Some of these tweets might not have huge engagement or show up in your timeline, but when looked at over time they highlight a wealth of insights into human behaviours; we see emerging trends, the rhythms of life, come through. It's these ordinary tweets from people going about their daily lives which reveals so much about us and offers such insight into the world"
CONTACTING YOUR CUSTOMERS WHERE THEY ALREADY ARE
As participation rates with surveys are in decline, it can generally be difficult for brands to get immediate feedback from their customers. Rice says: "Brands would like to know what's happening with their products and services and how they are perceived, but they are struggling to get that feedback in real time when the consumer is actually having that experience."
He says this is where Twitter can help, as it provides "that authentic, unfiltered, in-the-moment feedback" that surveys and focus groups can lack. "We've always talked about Twitter as the world's largest focus group, and our message is that it should be leveraged in a way to provide a better understanding of what's happening. It truly is the voice of the customer."
Attitudes towards relationships with brands have also changed in the digital age, as customers now expect brands to respond efficiently and authentically to their enquiries over social media. Rice says: "This real time expectation means that Twitter has become the epicentre for how brands build out the customer
service model of the future. We know how important it is to take customer experience to the next level.
He explains how leveraging this form of communication can lead to creating revenue potential. "We ran a study a few years back to understand consumers' willingness to spend, and we found this increased from 3% to 20%, depending on the specific industry, if that brand responded to their questions in a timely
fashion – in that study, it was within two hours." This communication builds customers' trust in brands, and as a result they are more likely to become loyal customers.
LISTENING, ENGAGING AND ANALYSISING
He highlights the three main parts of this approach: listening, engaging, and analysing. "That's why we talk about brands starting by listening first to those audiences; that conversation could be indicative of a problem or an opportunity, and so by listening and stepping in quickly, a brand can help identify
something use-worthy, or remedy an issue."
"Following on from that is the act of engagement with the audiences through the brand voice, marketing campaigns, customer service, and more. Lastly, analysing the conversation can provide a better understanding of what these specific audiences are talking about doing, which is where solutions like trend analysis comes into play, and even what we're seeing now in terms of innovations and predictions."
However, Rice notes that a key part of effectively utilising the data and feedback Twitter provides is to pair it with traditional brand tracking studies and NPS measurements, rather than substituting them. "I don't believe that Twitter data is a replacement for traditional research methods, but rather a compliment to them."
"We talk about Twitter for product discovery; it can be a great way to test hypotheses, gather insights, and understand if there is a demand, and then allows you to complete traditional routes such as a full survey, a panel review, or a focus group. It's also helping to reach audiences that are more difficult to connect
with via typical methods, such as Gen Xers, for example, who we find are not completing surveys at the rate of other groups."
FINDING A BALANCE
Furthermore, he discusses the balance between speed and reliability of feedback that Twitter can provide, and how it compares to traditional research methods. "In many cases, Twitter data can provide potentially accurate insights in hours, as opposed to the weeks or months it could take if you went the route of a panel or a survey."
"There are trade-offs in accuracy in this. As a brand wanting to understand a specific issue with a product or service, you can get a significant answer with a 99.5% confidence interval if you took six months and a spent a lot of money. The question is, if you could get an answer with a 90% confidence interval and
do so within a day at a mere fraction of the cost, would that not be better in some use cases?"
Development in this area is continually progressing at Twitter. "One of the things we're always thinking about is ways to make it easier to get insight from Twitter data, so that's always going on in the background. Helping researchers with social listening tools, and helping voice of the customer platforms make more sense of the corpus of human thought. There's a wealth of data that can be extracted from Twitter for customer service teams and beyond, which enhances customer experience and drives a better understanding of the customer across the organisation."
To finish, Rice talks through one of the company policies, 'the health of the conversation', which underpins Twitters' work to stop spam and abuse happening on the platform, and encourages kindness for its users. "There are amazing stories of kindness shared on the platform every day. We want to help people see high quality information and feel safe on Twitter; therefore, we offer people a lot of control to see more of the information that they want to see."
ATTEND THE MARKETING ENGAGEMENT SUMMIT
To further your knowledge and get closer to your customers, you can learn from leaders in the industry at the 2022 Marketing Engagement Summit. Taking place on the 8th of December 2022 you can join 20+ speakers as they share their success stories, learnings and future plans. Register today: