Luba Reynolds: "Be Innovative Not Just With Products but With Marketing & Sales Approaches"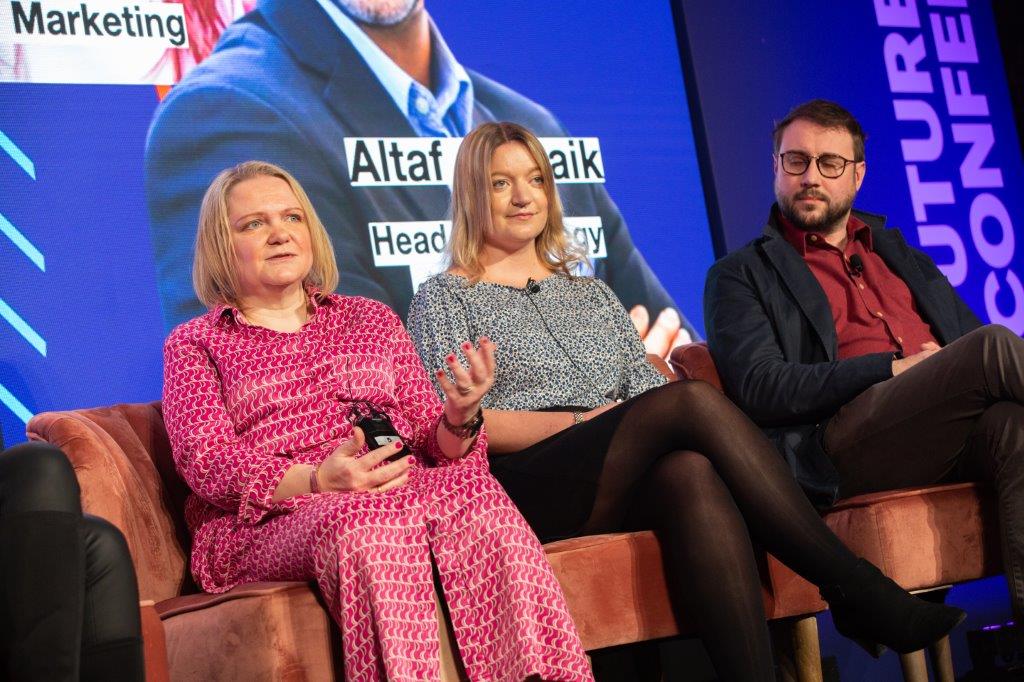 An interview with the Managing Director of Sales Expand Ltd.
On the 9th of March, we held our 2023 Future of MarTech and SalesTech Conference. The day featured presentations, interviews, and panel discussions with various industry experts. One such speaker was Luba Reynolds, Managing Director of Sales Expand Ltd.
In a panel discussion, Luba shared her advice on how to effectively align marketing and sales teams. Now, she has spoken to EBM to delve deeper into this topic and reveal what she thinks the future of the industry looks like.
PLEASE INTRODUCE YOURSELF AND YOUR ROLE.
I was the Sales Enablement Leader for EMEA & APAC Sign Document Cloud team in Adobe until recently. I'm currently MD of Sales Expand Ltd., supporting innovative tech companies with sale expansion on the market, focusing on effective sales enablement and sales processes at different stages of company development and growth.
WHAT WERE THE MAIN REASONS FOR SHARING YOUR STORY AT OUR CONFERENCE?
To encourage people to rethink their approaches of effective alignment of Sales & Marketing. A lot of smaller companies are creating incredible innovative products but they still can learn from the large companies experience on the best ways of bringing innovation on the market and expanding growth and sales at a faster pace.
WHAT ARE THE BIGGEST TAKEAWAYS THAT OUR COMMUNITY CAN LEARN FROM YOUR STORY?
Be innovative not just with products but with Marketing & Sales approaches.
Remember to align Marketing & Sales effectively so that they can work in sync on the common understanding of "typical customer"/ "buying persona" and their needs.
Regularly Check the efficiency of your Go-to-Market strategy to see it is aligned with the current status of the market and the buyer's needs.
Invest in Sales Enablement function as a driving engine for growing effective Sales function.
ARE THERE ANY PROJECTS THAT YOU'RE CURRENTLY WORKING ON THAT YOU'RE EXCITED ABOUT?
I'm working on outsourcing opportunities to provide Sales Enablement and GTM strategy development at the faster speed and lower cost for the companies with innovative solutions and products. This include Business Capabilities Framework as assessment tool for spotting gaps in company development, effective Whiteboarding Sales presentation approach to translate marketing collateral to executive buyers and also meaningful Sales Analytics, Tools and Process to streamline sales processes and increase growth without overcomplication for sellers!
LOOKING TO THE FUTURE, WHAT WOULD YOU SAY ARE THE KEY TRENDS SHAPING THE INDUSTRY?
Further development in MarTech in particular will help to segment offerings to customers and provide ways for standardising solutions for specific groups of customers. This will reduce the cost of selling and also help to increase customer acquisition due to simplified engagement approach. B2B buyers will be empowered even more not just on the product content and the competition but also on available product/services options to them and clear pricing. Some people started calling it "Buyer Enablement". Such approach will bring B2B closer to B2C where sales process for "typical customers" will be streamlined and Sales functions will be focusing on complex customer cases providing consultative sales approach. On the SalesTech, there is a significant expectation on providing effective and visual analytics tools for sellers to prioritise their pipeline and integrate workflow of engagement steps with the customers to avoid typical downfalls on Sales vs Financial Forecasting.
If you found this interview interesting and want to learn more about the topics discussed at the conference, continue to watch this space! Over the coming weeks, we will be publishing multiple interviews, podcasts, and articles featuring the event's speakers.