Paving the Way for a New Insurance Norm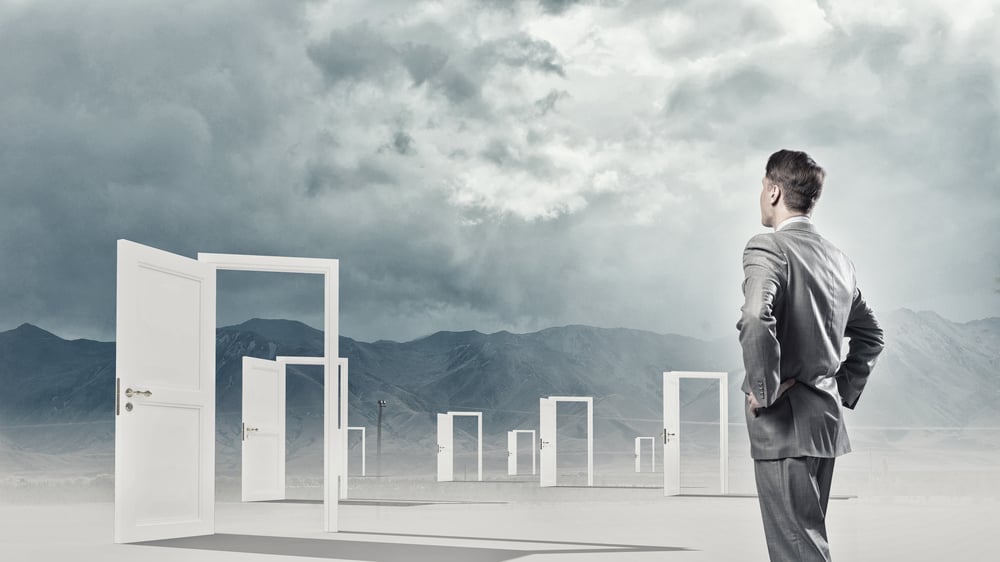 So-sure explains how it has broken the mould in the realm of insurance and developed a brand based on ease, trust, transparency, and prioritising the customer.
BREAKING AWAY FROM THE NORM
Traditionally, insurance companies haven't always provoked the most positive reactions from customers; in 2016, so-sure was founded to change this. Its vision was to revolutionise the insurance industry through its fair, reliable, and rewarding service for customers, and by providing social insurance that is significantly cheaper for groups of family and friends.
Katherine Brown, Head of Marketing at so-sure, explains this further: "We offer simple insurance, premium claims, with premium cover, and you even get money back if you don't claim". She summarises: "We're amazing if you need us, you get rewards if you don't."
She explains the traditional insurance design that so-sure was built to disrupt. "Traditional insurance models have underwriters who decide what the policy wording is, the pricing, and the claims experience. It means that they create a policy to serve their needs and not the customers' interests. They are maximising returns for themselves, which is normal business, and they try to sell as much as possible and pay out as little as possible as they can."
DISRUPTING THE CURRENT MARKET
"Distribution is typically outsourced, and of course everyone's incentivised to sell and not really inform the customers. This means customers don't really know what's covered and what isn't, and what's included in their cover and what's excluded in their cover. The terms and conditions in the process are done to serve the insurer which means everything is made a little harder."
However, so-sure has been built differently in order to "disrupt" the current insurance market. Brown says: "We've taken control of the customer experience from purchase right the way through to claim, and we've outsourced our balance sheets which means our policies are actually designed for customers, and not the underwriters balance sheets; the customers have transparency on policy; we're really upfront about what's covered and not, and the claim experience is designed to be easy and customer-centric. Which is revolutionary really when you think about the current insurance market."
CUSTOMER REWARDS PROGRAMME
She continues to describe so-sure's social insurance model, in which customers are able to refer other customers to so-sure and be rewarded for doing so.
"Historically, it's been illegal for insurance companies because of regulations, but the way we do it is perfectly legal. Every referred friend, and the person who refers them, gets £10 put in their pot."
This collective 'pot' structure is based around the origins of insurance where, in the 17th century, communities would all contribute to insure their ships together. If no one claimed, everyone got their money back, and if a ship was damaged or destroyed, the whole group chipped in to help.
Brown explains that this "allows customers to get up to 80% of their money back every single year when they and their friends don't claim." She states that this referral structure has proven successful, and so-sure's customers are "referring in droves, which historically in insurance very few people have done. We're truly trying to change the market from that perspective as well.
CUSTOMER CENTRIC POLICIES
This is part of so-sure's dedication to making its policies customer-centric. "There's no small print, customers have transparency on policy, and we're really up-front about what's covered and not. If our customers do need to claim with us, the experience is designed to be easy."
"Did you know that there's an extra charge on most mobile insurance policies for loss of phone, and most people aren't covered? We include that as an absolute standard across the business for no extra charge. We expect our customers to want that from us, and we want to give our customers the best possible policy. We're one of very few companies that replace or repair your phone within 24-72 hours, which is absolutely market-leading, and in the current
world we're living in, I think 24 hours without a phone for some of us is quite a scary prospect!"
Furthermore, so-sure has developed anti-fraud technology that allows claims to be fulfilled without human intervention. "This is possible because we looked
back again at the customer, identified the issue, and tested the solution, and then implemented the technological solution, which is quite rare. In our case, taking a selfie on your phone shows us as the insurer that the phone is in great working condition when you buy a policy. It reduces fraud so we can offer great pricing across the whole business, and it reduces excess to the customers because we know exactly what condition their phone is in when they come to us."
MOVING FORWARD
Brown explains that, although so-sure has started in mobile insurance, moving forward it will be broadening to include other markets, such as home insurance
in 2020. She says this will follow a similar structure to the social mobile insurance structure already in place. "Home insurance will be one of our next steps, where we will be able to give up to 40% of customers' money back each year if customers or their friends haven't claimed."
She states that so-sure is also looking to expand on a global scale as well. "This kind of insurance is so disruptive and appealing worldwide that we know international expansion is one of the next logical steps after our home insurance launch."
ATTEND THE MARKETING ENGAGEMENT SUMMIT
To further your knowledge and get closer to your customers, you can learn from leaders in the industry at the 2022 Marketing Engagement Summit. Taking place on the 8th of December 2022 you can join 20+ speakers as they share their success stories, learnings and future plans. Register today: