Robert Rose: "The Entire Practice of Marketing Could Morph Into Content Marketing"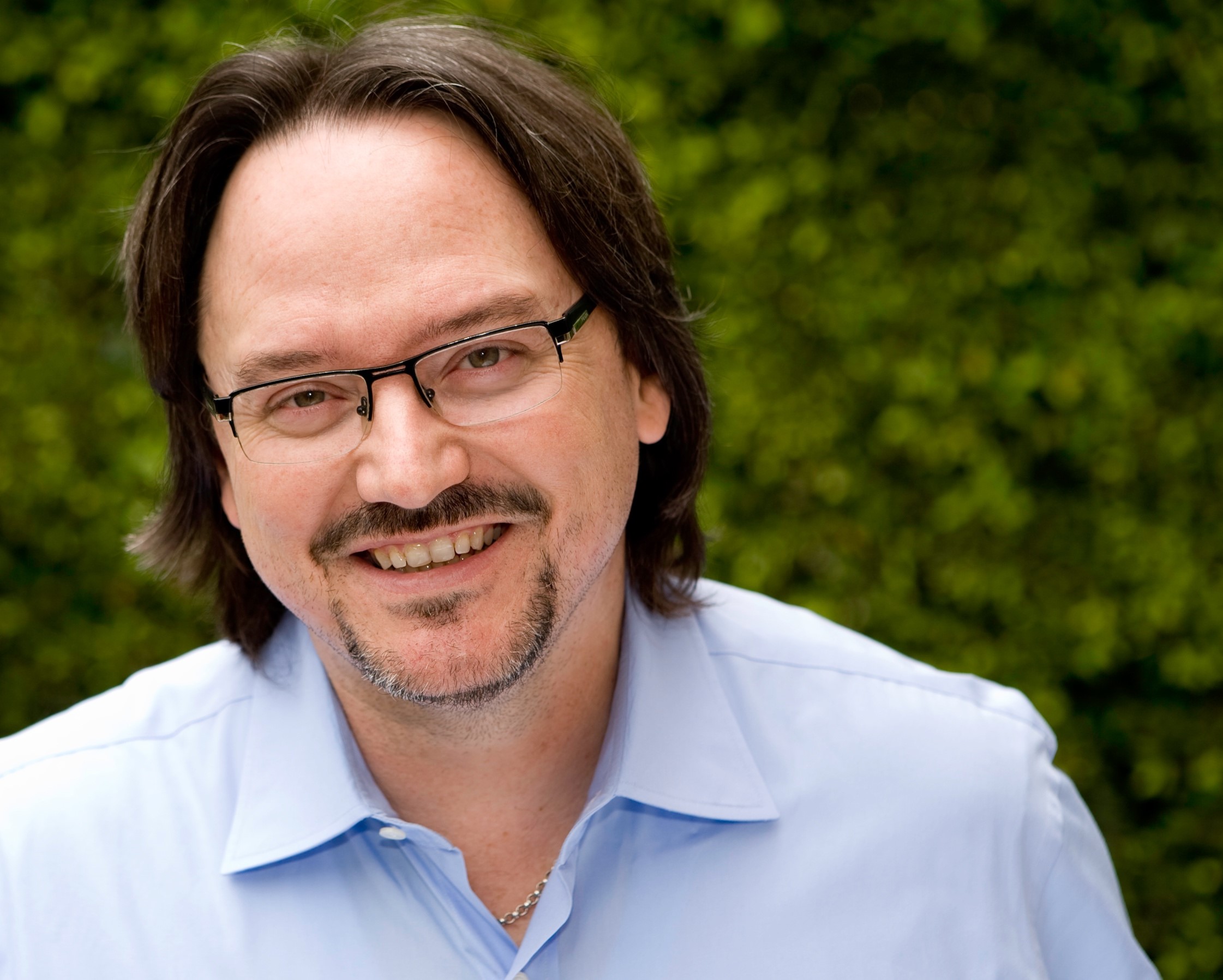 An interview with the Founder of The Content Advisory (TCA) and the Chief Strategy Advisor of the Content Marketing Institute (CMI)
The last few years have brought a plethora of changes. With the rise of remote work, the evolving needs of customers, and the advancements in generative AI, everyone is debating what the future of the industry will look like. Moreover, there is one question that seems to preoccupy the minds of most marketers: "How can we adapt?"
To explore the challenges businesses are facing and what they can do to tackle them, we reached out to the Founder of The Content Advisory and the Chief Strategy Advisor of the Content Marketing Institute, Robert Rose. With two decades of experience helping businesses (including NASA, Microsoft, KPMG, and Facebook) tell their stories more effectively, Robert is a trusted advisor to global brands.
Speaking to Engage MarTech's Editor, he has now revealed the most common mistakes businesses make and how they can correct them. In addition to this, he has shared how he envisions the future of the industry.
HI ROBERT, PLEASE INTRODUCE YOURSELF AND YOUR ROLE.
I'm Robert Rose and I am the Chief Strategy Advisor with the Content Marketing Institute (CMI) and the Founder of my own consulting firm, The Content Advisory (TCA). My focus is on marketing strategy – specifically as it pertains to the function of content as a core piece of the marketing mix. My role is to work with organisations all across the world, helping them develop a strategic operation of content marketing and help them tell their story a little better.
YOU FOUNDED THE CONTENT ADVISORY OVER A DECADE AGO. WHAT INSPIRED YOU TO DO SO?
I founded TCA back in 2011 when my colleague Joe Pulizzi – who was then the CEO of CMI – and I discovered there were a number of large brands that were looking to operationalise their content marketing efforts but were struggling to do so.
We would receive tons of questions from leaders of large organisations from all around the world who would ask us how they could create a strategic content marketing function in their business. So, we focused on building, training, advisory and pragmatic consulting to help them do exactly that.
HAVING ADVISED COMPANIES SUCH AS NASA, LINKEDIN, FACEBOOK, HILTON, MICROSOFT, AND KPMG, WHAT WOULD YOU SAY ARE THE MOST COMMON MISTAKES THAT BUSINESSES MAKE WHEN IT COMES TO MARKETING?
There are two primary mistakes that we see large organisations making when it comes to marketing and content. The first is the failure to actually see content as a complete and strategic function. Put very simply, in many businesses, content is everyone's job but no one's strategy. Is it any wonder that there are inconsistent brand voices, specific channels that are lacking, and sub-optimal customer experiences? In so many businesses, there is still no one or team, in charge of the way that the organisation creates, manages, and measures content for sales and marketing. The key here is that businesses must realise that getting organised and coordinated around the way that they manage their marketing and communications content is a core function of what modern marketing is.
The second mistake is that most marketing departments still conflate content containers with the content itself. In other words, marketers will often start their ideation at the container level. They say, "I need a website" or "I need an ad" or "I need a white paper". This thinking, unfortunately, perpetuates the belief that ideas are cheap and that most of our effort should be spent on designing and promoting the containers. One of the very first things that we do with clients when we start working with them is to have them try and reverse this process. We encourage businesses to add a strategic planning component to their process, that doesn't just plot out containers and campaigns – but starts with the content (what we want to say across all of our business units, regions, and/or brands). It seems like a no-brainer but so few companies actually do this.
IN YOUR OPINION, WHAT ARE THE BIGGEST CHALLENGES MARKETERS ARE FACING IN 2023? MORE IMPORTANTLY, HOW CAN THEY OVERCOME THEM?
We see two big challenges that have emerged for marketing in 2023. The first is what we call the decreasing supply of physical presence. It's a fancy way of saying that our customers, as well as our teams, are much more remote and much more digital than they used to be. Remote work, the gig economy, freelancers, and the pressure of creating digital content experiences for the entirety of our customer's journey have pressed our marketing teams to be more creative, coordinated and collaborative than ever before. However, many businesses are still challenged with no "one source of the truth" when it comes to managing content. And they are still working through what governance and workflow look like in a remote world. The challenge of working together across geographies, functions, and ultimately channels is pronounced.
The second, and related, challenge is something that we call "the return of push content". There is increasing pressure (the evolution of search, generative AI, and automation) to create digital experiences that are personalised and targeted. Our new "goal line" is to be able to deliver content that is contextually perfect to customers in the moment. Businesses really are trying to recognise that age-old marketing trope of "deliver the right message to the right person at the right time". But now it's "deliver the perfect message, to the exact person, in real-time." This is, of course, where AI starts to make its entrance and where we start to see that the thirst and demand for more and more content as we try and build out enough content so it can be personalised and targeted. Additionally, we see businesses recognising the need to get proficient at acquiring first-party data so as to be enabled to generate the signal that can trigger this targeted content. Ironically, the way we see successful brands succeeding here is actually slowing down their content creation efforts and building in a more rigorous process for content that's repeatable, scalable and measurable, so that they can understand how to have a thoughtful approach to matching customers to their content.
FINALLY, HOW DO YOU ENVISION THE FUTURE OF THE INDUSTRY?
Almost exactly 27 years ago, Microsoft founder Bill Gates wrote an essay called "Content is King." It has since become the rallying cry for so many that are focused on the strategic use of content in marketing. In his essay, Gates said that "content is where I expect much of the real money will be made on the Internet, just as it was in broadcasting."
I think it was one of Gates' more prescient moments because nearly three decades later it has proven to be true. The title of his essay has become a rallying cry for thousands of media and marketing strategies. A Google search on the specific phrase in quotes returns more than 1.7 million results. But, interestingly, it's not the title that interests me—it's the very last line of his essay that I actually find the most visionary for even our future here in 2023. He said: "Those who succeed will propel the Internet forward as a marketplace of ideas, experiences, and products—a marketplace of content."
If we take a step back, that sentence pretty accurately describes modern marketing. Modern marketing really is just optimising our value in a marketplace of ideas, experiences, and products—a marketplace of content. So, when I think about the future of marketing, I wonder about the future of content. For years, when we would talk about content marketing, we would predict that the practice of content marketing (delivering valuable content that influences audiences) might eventually blend into the overall marketing strategy approach. But as we sit here in the middle of 2023, I can't help but think of the possibility that it might actually be the other way around. It might be that the entire practice of marketing will morph into what we now call content marketing. What if content marketers and our approach to adding value, monetising audiences, and treating all our content as being as important as our products and services are the future of marketing, full stop? I'll tell you one thing – marketing in 2023 makes me feel happy about my chosen career. There's so much adventure ahead.