The 2023 Future of Martech Event Through the Eyes of an Attendee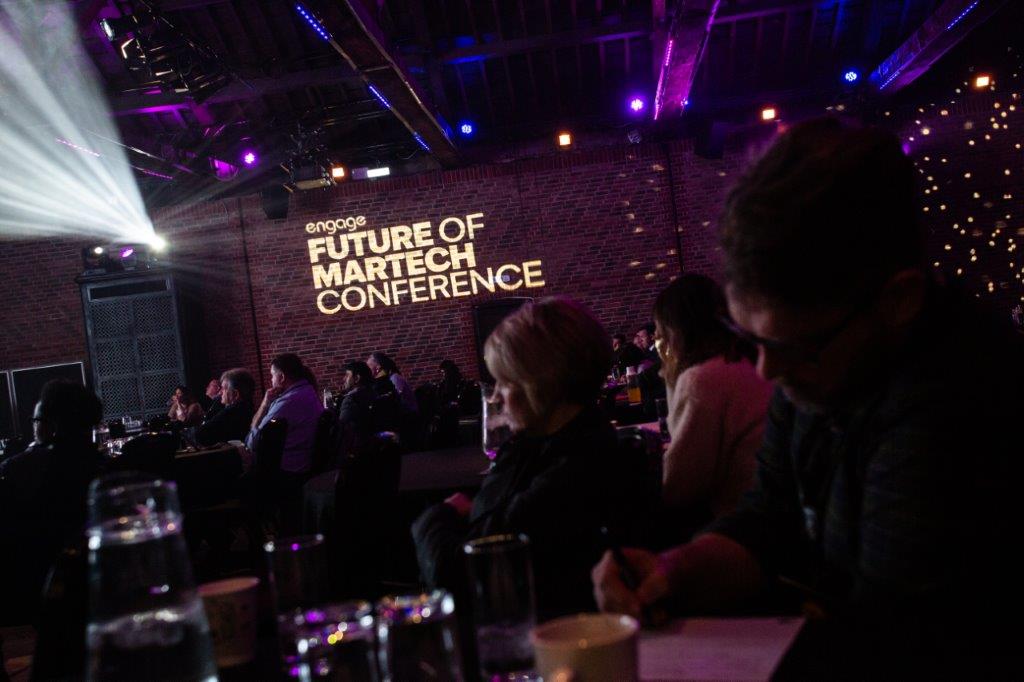 By Tasha Wait, Digital Health Marketing Specialist
Recently, I attended a Marketing and Technology conference in London, 'The Future of MarTech Conference by Engage', which gave me a better understanding of the emerging MarTech industry. The conference featured an extensive array of talks that centred around diverse missions and objectives. Moreover, the speakers engaged the audience by urging them to apply the scenarios discussed to their own enterprises, resulting in a more personalised experience. The conference highlighted how marketing and technology are converging to create a new industry altogether, which I didn't realise or had been naïve to – until now. So, what is it?
There has recently been a surge of interest in MarTech, with both marketers and techies keenly interested in exploring the possibilities of this intersection. The MarTech industry has grown so much that it has become a separate entity and has attracted the attention of industry giants.
MarTech benefits companies in numerous ways, offering simple solutions that may have otherwise taken days or weeks to resolve. Moreover, it benefits various industries apart from marketing and tech, allowing them to profit from the integration of technology into their workflows.
Some of the software that is currently in the market includes CRM providers such as Salesforce, Hubspot and Zoho. In addition, Google Analytics, Adobe Analytics, and Kissmetrics are also widely used analytics software. It is also important to mention the content management systems, WordPress, Joomla and Hootsuite.
However, it is crucial to understand that even if these software systems are deeply complex and work seamlessly, competitive advantage can be lost if their users do not understand the 'why' behind them. In other words, you may see that x number of potential customers have visited your platform, but that your bounce rate is over 80%: what does this data mean and what do you do?
Companies are now seeking to fill the gap between supplying and understanding this data. To do so, they are turning to new developing artificial intelligence. And, MarTech companies are offering these solutions, translating confusing data and doing the thinking for you at a fraction of the cost.
As a result, the MarTech industry is creating new job titles and opportunities, helping marketers switch their skill sets and utilise technology to their advantage. Although many may argue that tech will soon replace people's jobs, they forget that technology requires human input to function effectively. Therefore, those who know how to use technology will always be in demand.
To remain competitive in the industry, one must ensure that they stay up to date with the latest MarTech trends and advancements to constantly improve their skills.