Caroline O'Keeffe: "We used Covid as a catalyst to re-examine the whole business"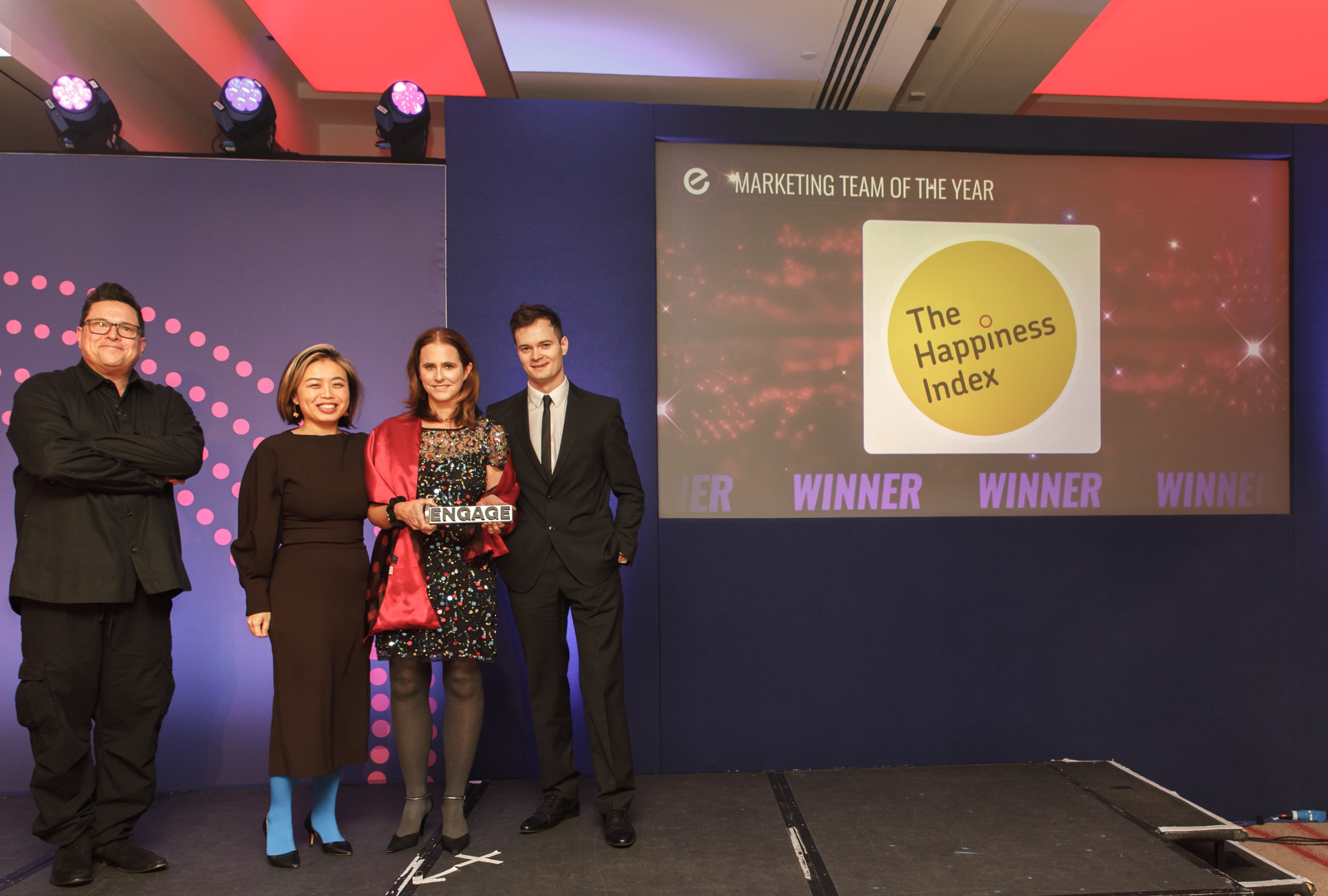 In 2019, The Happiness Index had no marketing strategy. In December 2022, it became the winner of not one but two awards celebrating its marketing department.
Speaking to Engage MarTech's Editor in an interview, Caroline O'Keeffe, the Chief Marketing Officer at The Happiness Index, shared how the company transformed its marketing team. More specifically, she discussed the outbreak of COVID, the organisation's Happiness and Human Community, and the technology that contributed to its success.
WHAT DOES WINNING THE BEST USE OF MARKETING TECHNOLOGY AND THE MARKETING TEAM OF THE YEAR AWARDS MEAN TO YOUR COMPANY?
When I entered the awards, I had no idea that we'd make the shortlist, let alone win both awards. We were surprised and delighted! For the team, it's external validation that the work we're doing to create a unique brand experience by embracing a content and community-based marketing strategy is special.
YOU MANAGED TO COMPLETELY TRANSFORM YOUR MARKETING TEAM DURING A TIME WHEN MOST COMPANIES WERE STRUGGLING TO SURVIVE. HOW DID YOU REALISE YOUR GOALS DESPITE THE CHALLENGES PRESENTED BY COVID?
Like most businesses, for The Happiness Index Covid presented a serious challenge to our very survival. We used it as a catalyst to re-examine the whole business, including what we were selling and how we were interacting with our prospects. To move from surviving to thriving, we had to create a long-term organic strategy that focussed on the core strengths of our brand, built an authentic voice in our HR community, and drove marketing qualified leads (MQLs).
THE HAPPINESS INDEX FORMED THE HAPPINESS AND HUMANS COMMUNITY FOLLOWING THE OUTBREAK OF THE PANDEMIC. HOW WAS THIS COMMUNITY BORN, AND WHAT PURPOSE DOES IT SERVE?
The pandemic was incredibly tough for everyone but especially so, the HR community we serve. They faced an unprecedented number of competing challenges: furlough, redundancies, an overnight move to home working plus mental and physical health challenges in their people. We wanted to support them by forming a strong community and providing the guidance they needed to rethink their people strategy for a better future of work. From online events to regular content and data, we challenged them to think differently.
For us, community is vital. We want to work with organisations who believe that having happy, engaged people is a route to success. However, we realise that creating culture change is difficult and the HR community needs support and help to make it a reality. WHAT TECHNOLOGY HAS CONTRIBUTED MOST TO THE SUCCESS OF YOUR NEW MARKETING STRATEGY?
We use Hubspot as our central sales and marketing engine but plug in other tools that support our strategy, such as Guild for community and Contentful for our website. We don't want any data silos and, with a small team, we need to automate as much as possible so we can scale our growth.
FINALLY, WHAT LESSONS DID YOU LEARN DURING THE TRANSFORMATION OF YOUR MARKETING TEAM AND ITS OPERATIONS?
It seems obvious but for me the fundamental starting point is always really knowing your customer. What keeps them up at night? How is their success measured? What frustrates and delights them? I started my career working in HR, so that helped give me insight into the world of our customers that I still use.
Be prepared to pivot – the world is so unpredictable now that we never know what the next challenge will be. Keep an agile mindset and be prepared to try new things and pivot when necessary.
Measure all the way through and act on what the data is telling you. This is so important but many marketing teams still struggle with disjointed tech stacks. For example, we can see that over half of prospects who buy from us have attended one of our events, so they are a great way of engaging with our market.
Offer unique compelling content with a strong brand voice and identity. In a world where ChatGPT can write a blog for you in seconds there's a danger that you can create content quickly but is it all beige? In B2B marketing, prospects conduct such a significant amount of the buying process assessing you and your competitors before your team has even engaged with them. It's vital you stand out and offer something unique that communicates what's different about you.
Make sales and marketing one team. When I joined The Happiness Index, the sales and marketing operated separately. That was the first thing we changed, and I'd never go back to separate teams. Too often there's politics between the two when they need to work hand in glove.
Think long-term about how to engage prospects. With only 5% of your market in the buying process at one time you also need to capture the imagination of the other 95% and engage them until they are ready to buy. If we go into recession this buying pool could shrink to as little as 1% so it's vital that as marketers, we think long-term.



Engage Business Media would like to congratulate The Happiness Index on winning the Best Use of Marketing Technology and The Marketing Team of The Year awards.
Those interested in sharing their success stories and entering the 2023 Engage Awards/Engage B2B Awards, can now submit their entries here.
The deadline for submissions is July 17th, with judging set to commence on July 24th.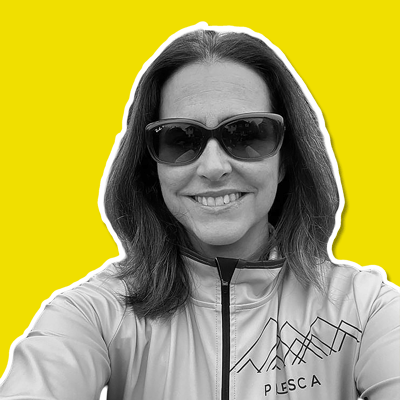 Caroline O'Keeffe
CMO at The Happiness Index