Which of These 15 Awards Does Your Marketing Team Deserve to Win?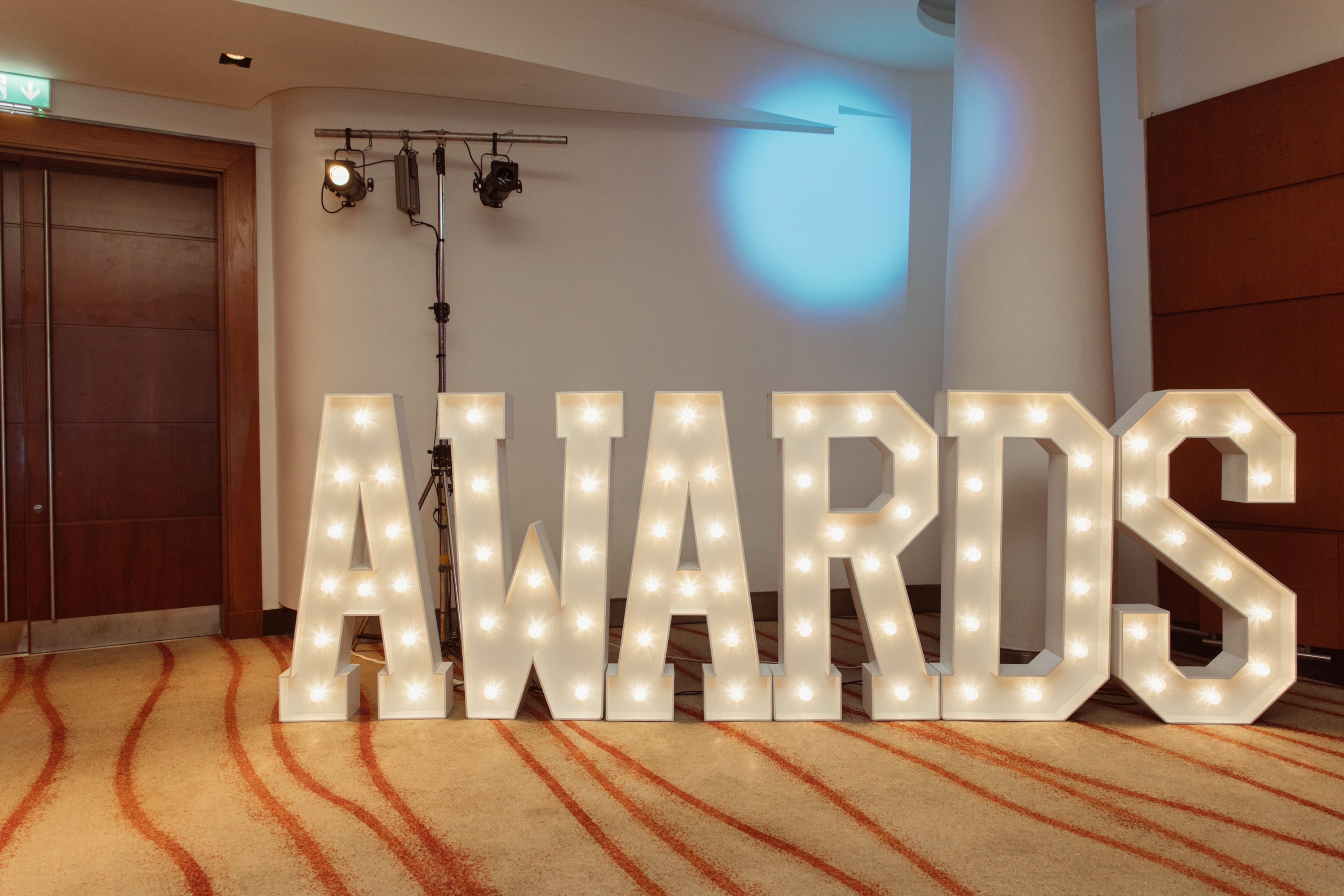 To say that the past few years have been difficult for both organisations and individuals would be an understatement, with many leaders having to pivot, twist and turn more than ever before. What's more important than ever during these times, though, is to recognise your team's hard work and validate the success of your efforts.
In 2022, our Engage B2B Awards sought to recognise the organisations which have worked hard to overcome the challenges brought about by recent times. Following the success of the 2022 Awards, we have introduced even more categories this year, allowing more companies to reflect on their achievements and celebrate their teams.
"After a hugely successful launch year, we are so excited to see what 2023 brings for the Engage B2B Awards. Sales and marketing engagement is fundamental to remaining competitive as a B2B organisation and we can't wait to hear what fantastic initiatives that our community have been implementing in order to rise to the top," commented Nicholas Rust, Managing Director at Engage Business Media.
15 AWARDS CELEBRATING EXCELLENCE IN MARKETING
1. BEST EXAMPLE OF MARKETING ENGAGEMENT
This award will go to the organisation that has successfully implemented a marketing strategy that has improved overall engagement with the business.

2. BEST USE OF TECHNOLOGY IN MARKETING
This Award will go to the organisation that can best demonstrate how its use of technology has been instrumental in making advances in the field of marketing.

3. MARKETING TEAM OF THE YEAR
Working within a dream team? Recognise your successes here! This category allows organisations to share how their team's collaborative approach to marketing has helped transform performance.

4. INBOUND MARKETING PROGRAMME OF THE YEAR
This category recognises those organisations who have implemented marketing strategies that rely on content generation, lead development and prospect cultivation.

5. OUTBOUND MARKETING PROGRAMME OF THE YEAR
This category recognises those organisations who have implemented marketing strategies that use advertising, promotions, public relations and sales.

6. BEST BRAND COMMUNICATION
Communication is key in positioning your brand in the market. We'll be recognising those organisations who have gone above and beyond in creating marketing campaigns that bridge the gap between their brand and the consumer, allowing a 360-customer experience.

7. BEST USE OF ACCOUNT-BASED MARKETING (ABM)
This category recognises those organisations who have successfully implemented an account-based marketing strategy that has positively impacted the organisation through customer loyalty, higher ROI, faster sales processes, improved customer acquisition, cost efficiency, efficient use of marketing resources, trust-based relationships, the right target leads and more.

8. BEST USE OF VOICE OF THE CUSTOMER
This Award will go to the organisation that has introduced an effective, sustainable and successful VOC programme that improves its understanding and insight of customer behaviour and needs and has used that programme to improve its customer experience offering.

9. BEST USE OF DATA & INSIGHT IN MARKETING
This category recognises those organisations who have created a data-driven marketing strategy that has allowed them to optimise the planning, execution and measurement of their campaigns so that customers can be more efficiently managed.

10. REBRAND/RELAUNCH CAMPAIGN OF THE YEAR
This category celebrates those who have taken the time to rebrand/relaunch one or more elements of their organisation.

11. GREAT PLACE TO WORK
This Award will go to the organisation that has put an effective strategy in place that has helped to create a working environment with improved employee engagement and experience.

12. BEST MULTICHANNEL CAMPAIGN
Technology is allowing us to do more with the marketing mix than ever before. This award category celebrates those who reach customers everywhere they are by integrating multiple channels into their marketing strategies.

13. BEST CUSTOMER ENGAGEMENT INITIATIVE
This Award will go to the organisation that has successfully implemented a strategy that puts the customer at the heart of everything they do.

14. BEST USE OF LIVE, DIGITAL AND/OR HYBRID EVENTS MARKETING
Events marketing is a huge revenue source for B2B organisations. This category recognises those organisations who are using events as part of their marketing strategy, whether that's internal or external events.

15. UNDER 30 INDUSTRY TRAILBLAZERS
Ready to join the under 30 industry trailblazer club? Whether you're entering a member of your team, yourself or a colleague, this category celebrates those industry trailblazers who are excelling in B2B sales and/or marketing.
HOW TO ENTER
Entering the 2023 Engage B2B Awards is short and easy, consisting of only 3 simple steps:
Creating an account on our entry platform
Selecting your awards category and answering 6 entry questions
Uploading your supporting evidence
If you have a success story you would like to share, make sure you submit your entry here by July 17th.
Judging will commence on July 24th, and the finalists will be revealed on September 18th.
The winners will be announced at the annual Engage B2B Awards ceremony, which will take place on December 6th at The Brewery in London.
Need inspiration? Read our round-up of the 2022 Engage B2B Awards to find out what last year's award winners did.