What Is the Current State of Account-Based Marketing?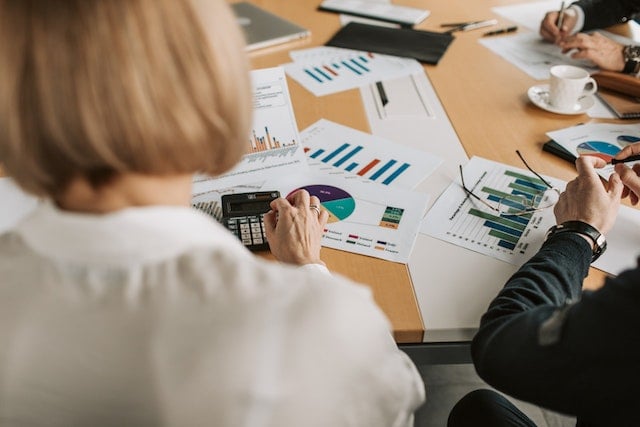 Account-based marketing (ABM) is a B2B marketing strategy that allows marketers to build stronger relationships with high-value accounts. To achieve this, B2B marketers design highly targeted and personalised programs that treat each individual account as a market in its own right. With B2B marketers doubling down on ABM in recent years, this approach has become an increasingly popular trend.
After surveying 279 marketers from B2B technology and business service companies, the ABM Leadership Alliance and ITSMA published their sixth annual ABM benchmark report. Exploring the current state of ABM, the report highlights the current challenges faced by B2B marketers and what they should focus on for long-term success.
ABM PROGRAMS DRIVE SUBSTANTIAL BUSINESS IMPACT
According to the report, 80% of the survey's respondents revealed that ABM is sponsored and supported by a business executive(s). The reason many companies are now investing in ABM is simple: it works.
The study revealed that most ABM programs have had a substantial business impact. More specifically, respondents disclosed that it helped them drive active engagement with selected accounts (90%), pipeline growth (84%), and revenue growth (77%). Taking this further, 66% of respondents also shared that ABM is significantly improving marketing and sales alignment – which has been another hot topic in recent years.
"Sales and marketing alignment is a relationship which requires constant communication. Leverage technology where you can for reporting but focus most on building and sustaining agreements on accounts, approaches, responsibilities, and results. Understanding sales language and talking their talk goes a long way. […] The ability of the account-based marketer to build and develop good relationships with sales at all levels is critical," commented Rob Leavitt SVP, Advisory, at Momentum ITSMA.
TOP CHALLENGES
It is important to note that many ABM programs are still in the stages of experimenting or expanding. Moreover, the report reveals that the technology side of ABM continues to be in the early development stage for most programs. Therefore, although many ABM programs are driving growth, many are also still struggling with various challenges.
The top 5 challenges that the report identified are:
Tracking and measuring ABM results.
Developing campaign assets that are mass customisable to allow scale.
Personalising and tailoring marketing to the key contacts at each account.
Educating sales on the process and value of ABM.
Getting adequate budget to support programs and resources.
LOOKING AHEAD
When asked whether they expect their ABM budget to increase, decrease or stay the same this financial year, 71% of respondents shared that they plan to increase their spending on ABM in FY2023. Furthermore, 50% of companies revealed that they expect to increase ABM staff. It follows then that ABM leaders have set their sights on expansion and efficiency for 2023.
Download the Elevating ABM: Building Blocks for Long-Term Success report here to find out more about the current state of ABM and learn from best practice case studies.