Chantal Reed: "Be a data lover, and pay attention to the story it is showing you"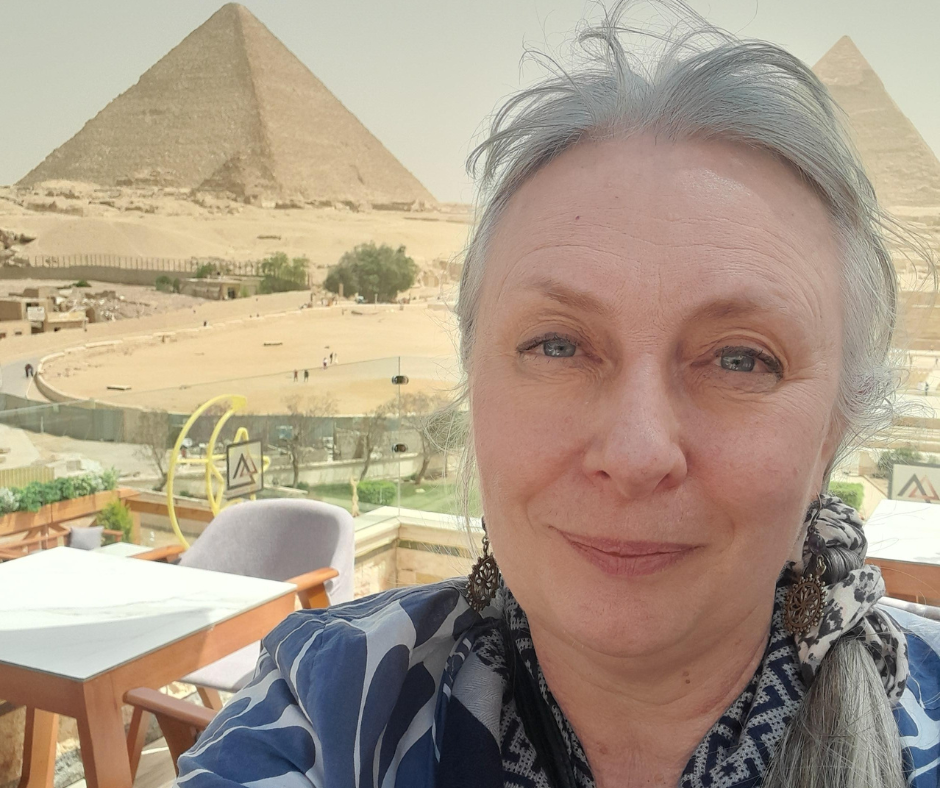 An interview with Emea Growth Marketing Strategist, Chantal Reed
Chantal is a board and leadership team adviser, as well as an expert in data, martech, and revenue generation. She has over 25 years of experience working in B2B marketing, helping companies grow. Now, she has sat down with EBM to discuss her latest role, how advancements in technology are impacting the industry, and what the future of MarTech looks like.
PLEASE INTRODUCE YOURSELF AND YOUR ROLE.
Let's just say I've been around the B2B marketing block a few times!
Twenty-five years, in fact… in technology, networking and always in innovation, helping start-ups grow to become phenomenal money machines and industry gurus (i.e., from Microsoft MSN advertising to incubating improved integrated brand and growth marketing, PR and Analyst Relations as a consultant for iconic brands).
My latest role has been setting up a new Total Operating Model in EMEA for a global CX, customer experience, provider of people, processes and digital technology. CX is the new Brand Ambassador for companies and exciting innovations.
HOW DO YOU SEE TECHNOLOGY IMPACTING MARKETING AND MARKET ENGAGEMENT IN THE FUTURE?
I could discuss this topic at length in all its parameters but let's concentrate on AI and Data Manipulation. Chat GPT is showing us initial capabilities of AI within knowledge management ... it has got its flaws but I remember in the 90s sitting at my desk in BT waiting for the Internet to fire up! It's just the beginning.
For marketers I think it is key to start using it as a tool... a tool that allows you to understand your customer base. Personalisation is paramount and now at your fingertips you have access to knowledge, if you know how to use it.... perhaps buying martech will be a joke in a few years' time? That's a very frightening thought to the martech industry.
Of course, it can also write marketing plans. Hmm, our B2B area is pretty complex so I wouldn't worry too much yet but indeed if it does, we are there to advance its findings and use our time to develop new ideas... I think it can drive a far better experience in our roles.
Now, data... well, this area has so much potential. I can't wait for EMEA Data and intent Data to be more accurate. It's far from it, with the majority of the suppliers being US located that diminishes our EMEA Data accuracy... no one seems to care... and then, we are only taking average data for the main European countries. The potential for opening brands to markets via the accuracy of data is immense. It's laziness from the data companies through lack of innovation and riding the big wave for now...
Meanwhile brands are losing out on entering new markets easily.
WHAT SKILLS DO YOU THINK ARE ESSENTIAL FOR SUCCESS IN THIS INDUSTRY?
Being a team player. Listening. Having patience. Analytical and creative thinking. Being a storyteller. Being a data lover, and paying attention to what story it is showing you.
Don't think marketing is being out and about, schmoozing and speaking... ha! It's a desk job! But so interesting and full of challenging perspectives that you need to navigate.
It's more about managing stakeholders, the disbelievers that you need to convince. Show value and realise those risks into growth reality.
Marketing is a team sport. Everyone thinks they are a marketer, let them… Just bring in your value, look at marketing as part of the corporate ecosystem and ALWAYS document your achievements and communicate them... you will be recognised. Don't be shy.
ARE THERE ANY PROJECTS THAT YOU'RE CURRENTLY WORKING ON THAT YOU'RE EXCITED ABOUT?
Well, right now I am in Egypt touring for 10 days! It's the holidays and I get very excited about those! Never forget your downtime... it's healthy.
My next project is what I am excited about and I don't know what it is yet! I know it will be sorting out the marketing brand and/or growth for a B2B brand that needs to grow, is at a 2nd or 3rd phase of expansion, has reached a tipping point and needs a strategy and a model that will drive competitive prowess.
This excites and inspires me... I always say I am 'birthing' integrated marketing, PR, social media and AR... I enjoy it. There is nothing better than looking at a corporate strategy whether on a size of A4 or a novel and inherently seeing the plan that will optimise results for where the brand is in its evolution, above all being pragmatic and readying for the next stage...
LOOKING TO THE FUTURE, WHAT WOULD YOU SAY ARE THE KEY TRENDS SHAPING THE INDUSTRY?
Well in martech, we all know it is AI... Personalisation with meaning is the next development, especially in customer experience, as key to brand differentiation.
And yes, CX being under the marketer will be a future trend... if you are not already speaking with sales and aligning to your customer success managers, then you should be. Customer retention and growth in a world of innovative start-ups and commoditised pricing will be increasingly important. You keep your customers happy. They stay no matter what the price.
That's exactly why I am going on an Egypt tour with the same company I have for 30 years... they are not cheap, never have been, but the quality of experience makes me stay. As marketers we should own that experience with our delivery colleagues, from the top of the funnel to the bottom and the hose that joins them up is CX.