How Hitachi SBG Adapted When Innovation Presented Obstacles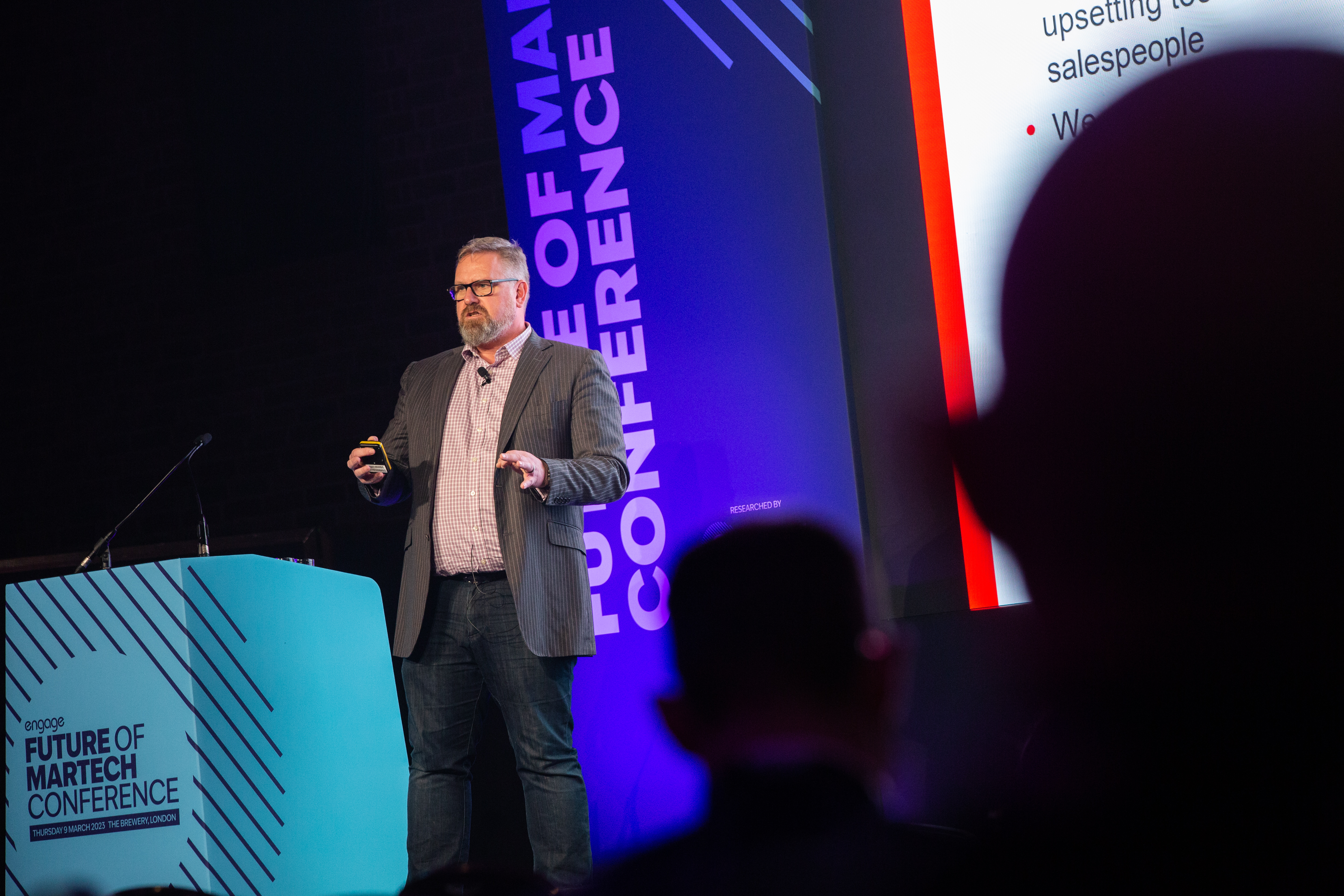 Earlier this year, we held the 2023 Future of MarTech Conference, bringing together world-renowned brands to reveal the challenges they faced and how they overcame them. Taking a case in point, our delegates had the chance to hear from Hitachi Security Business Group's Head of Sales and Marketing, Andy Milton, who shared how the organisation coped when it had to transition from a high-value project-led business to a fast-moving, demand-driven business.
Andy explained the projects Hitachi SBG traditionally undertakes, sharing that it focuses on finger vein technology, which enables the identification of a person by reading the vein pattern within their finger. For over two decades, Hitachi SBG had been largely project-driven, selling this reader technology to partners and customers such as HM Prison and Probation Service, Barclays, Ascot, and others.
Then, at the start of lockdown in 2020, Hitachi launched a brand-new and different product, namely VeinID Five. This product was more mainstream and more useful in the biometric marketplace, not requiring expensive infrared cameras and working on any standard PC webcam.
To use this technology, one must simply log in on their laptop and raise their hand. Their vein pattern can then be analysed through their PC's camera, allowing them to prove their identity and log in securely.
As opposed to Hitachi SBG's £6 million projects, the VeinID Five technology reportedly costs £1 per user per month. What is more, it can be installed, set up, and used in only 15 minutes!
While this new product was warmly welcomed, it also presented a new challenge; that is, Hitachi SBG had to find a new client base as its usual partners and customers were not the right people for VeinID Five.
ENABLING CHANGE WITHOUT DISRUPTING CURRENT REVENUE FLOWS
To transform its operations but also ensure that it did not disenfranchise teams and partners, Hitachi SBG identified its potential customers, built siloed sales teams to focus on generic markets, and focused on aligning its sales and marketing teams. The latter proved to be essential, ensuring that the focus and goals of both teams are aligned.
Listing the lessons they learned, Andy shared the importance of understanding:
Your customer, as well as their motivations, needs, and desires
How you can target your customer
Your competition
The market landscape
The routes to market
What success looks like
To learn more, watch the full presentation below: