Real World Case Studies, A Marketers Get Together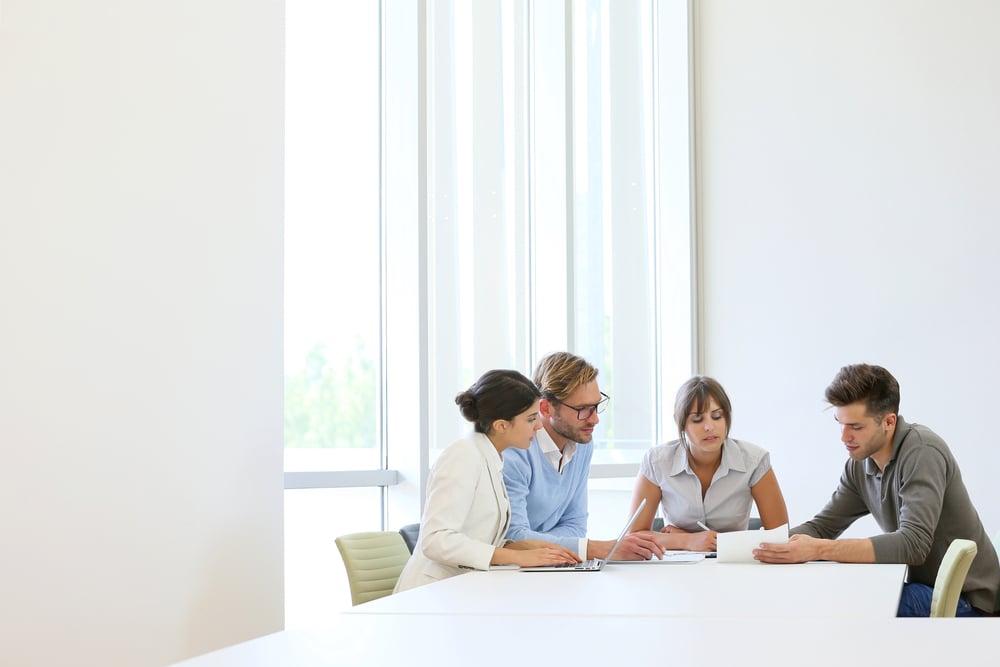 This was a first: a Marketing get together, more about real world use cases than agency presentations. It was also a first for the Engage Martech community and from the show of hands at the top of the day, it was almost entirely a new audience of marketing practitioners who attended.
By Martin Hill-Wilson, CEO & Founder of Brainfood Consulting
JULIAN POULTER, RESEARCH DIRECTOR AT GARTNER
Julian kicked off with a fascinating research overview of Marketing's relationship with CX. Marketing is clearly involved in providing leadership, oversight and governance however this is undertaken in collaboration with colleagues as opposed sole ownership in the majority of cases. Given the nature of the topic, it is probably best that no single function dominates customer experience management.
That said Marketing outspends other teams by a factor of 2:1 on customer experience related investments. How that money gets spent is pretty evenly distributed amongst VoC, customer behaviour insights, persona development, journey mapping and individual improvement projects.
JONATHAN ARMSTRONG, PARTNER AT CORDERY
Jonathan then took to the stage to update us on GDPR. If you've ever seen him talk you know Jonathan is particularly good at cutting through all the fog and getting to the core issues. Given the level of interest from the audience after his presentation, I'd suggest that there is still a great deal of clarity required before marketers settle into the new regime with confidence.
GAGANDEEP GADRI, HEAD OF CUSTOMER EXPERIENCE & ANALYTICS AT CAPGEMINI
Gangandeep engaged us on the topic of loyalty. Their research on loyalty programmes suggests that loyalty, as defined in those terms, is pretty much broken.
Instead, customers expect much greater value and recognition in terms of customer service and shopping personalisation. In others words, they want brands to relate more effectively.
This type of emotionally engaged customer might expect more but also gives more back in terms of propensity to spend more, advocacy and revenue
growth according to the findings. However, as is often the case, internal perceptions as to how well a brand connects emotionally with customers is at odds with customer views.
MALCOLM MCDONALD, PROFESSOR OF MARKETING
We were then treated to the wisdom of octogenarian Malcolm McDonald, Professor of Marketing. I only mention age as an indicator of the absolute authority and insight he brings to the topic of segmentation. In summary, do segmentation correctly or suffer abysmal ROI on any downstream
marketing activity. Of course it makes sense, but it's the fun he has in lecturing his audiences that always makes this masterclass so compelling to watch.
RUMYANA MITEVA, HEAD OF SEARCH AT SECRETS ESCAPES
Rumyana shared some of her know how around the machine powered tools of her trade. Her service examples were of course Google's. From Google Translate to automated bidding to dynamic search ads. Each had it own ML (machine learning) powered capabilities that help optimise marketing spend and boost results. I had previously been reading about the step change impact ML had on Google Translate once the previous rules based framework was traded in for the neural networks now powering the automated translation service. Amazing stuff!
NICK WORTH, CMO AT SELLINGENT MARKETING CLOUD
Nick then provided some interesting stories that illustrate the absolute importance of finding out what customers really want through listening and iterations.
Stumbleupon, the topical news app, started adding 250,000 new users a month once they had understood that their customers wanted more snackable content for the quicker, shorter visits - a key behavioural change.
Cool Blue, a Dutch, ecommerce retailer, had to figure out what to do about the rise of inbound service enquiries. After much analysis it became clear that customers were confused about how the products worked. In response they produced how to videos which were dynamically promoted to customers via email on dispatch day and three days later with further information on maintenance and an offer for live assistance if still needed. This approach reduced service calls by 90% and returns by 30%.
The Odeon cinema chain took a fresh look at what their members actually wanted from their loyalty scheme. Gift cards instead of free popcorn. Personalised movie recommendations. Follow up reminders before offers expire. Older populations with more time on their hands were drawn towards an 'all you can consume' value proposition. As a result, open and click rates are through the roof leading to a steady growth in new members. Three great examples of listening, adapting and then benefiting.
ANNA WILCOX & MACHAELA FROM BUPA
Anna and Michaela had a similar story to tell. This time using the toolkit of service design to improve customer journeys for treatments and renewals. With a
changing customer expectation for low effort service, BUPA needed to expand from its core telephony channel to embrace omni-channel choice based on
thirteen customer promises that the research had unearthed.
They broke this down into a series of implementation milestone, gradually introducing the upgraded value proposition. To bring employee on that journey, they used co-creation from initial research onwards. As they concluded, 'Create something everyone in the organisation can understand and believe in'.
Our final presentation of the day came from Thunderhead who are laser focused on the Achilles heel of CX - those damn silos! Or to be more precise, the in-out mindset that perpetuates their existence.
ROB JANES
Rob Janes reminded us that to even get close to customer expectations, organisations need to be able to understand and react to customers' real time context and intent by being able to gather and understand customer activity across all touch points as it happens. Given the fact this is captured across multiple systems and teams with most organisations, the need for orchestration between technologies has never been greater.
ATTEND THE MARKETING ENGAGEMENT SUMMIT
To further your knowledge and get closer to your customers, you can learn from leaders in the industry at the 2022 Marketing Engagement Summit. Taking place on the 8th of December 2022 you can join 20+ speakers as they share their success stories, learnings and future plans. Register today: