How Can Enablement Help To Align Teams and Drive Success?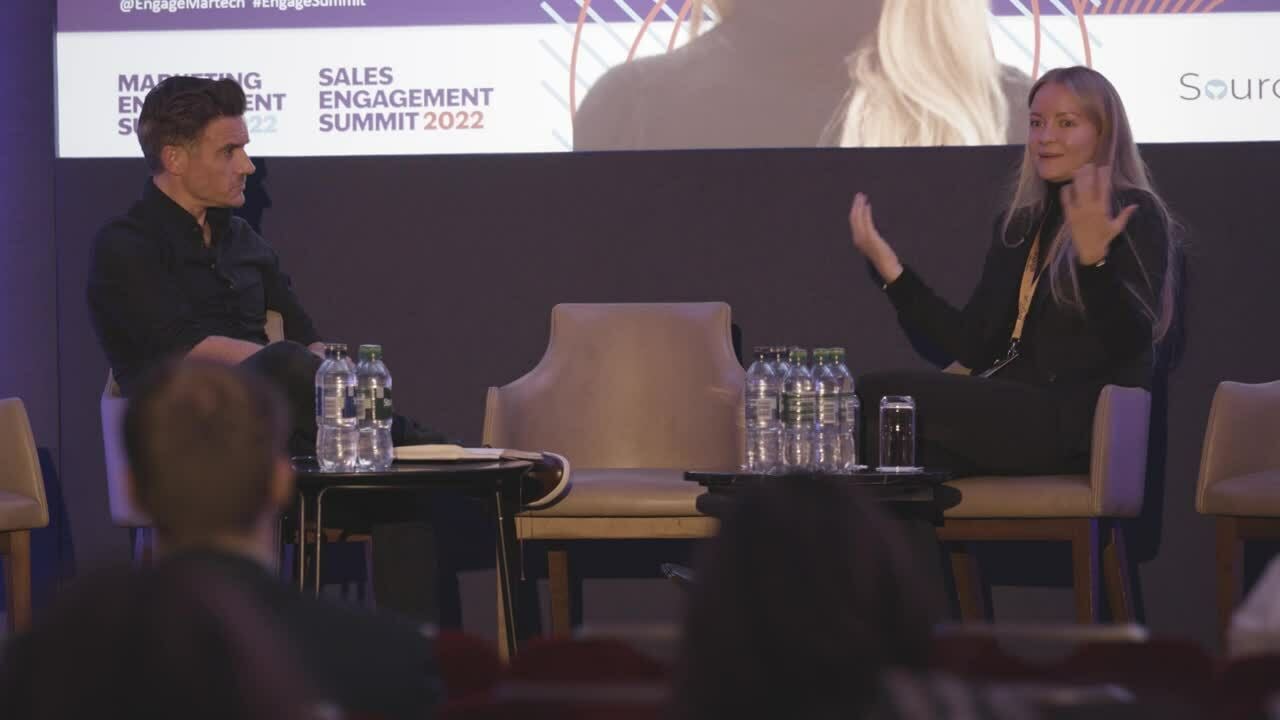 In December, Engage Business Media held the 2022 Sales and Marketing Engagement Summits at the Victoria Park Plaza in London. Taking place at the same time, the two events touched on similar topics on numerous occasions as speakers underlined the importance of aligning sales and marketing teams.
Viktorija Hartwell, Head of Revenue Enablement at SourceWhale, discussed this alignment from an enablement standpoint in a fireside chat with Raoul Monks, event host and CEO of Flume Sales Training.
PROMOTING COLLABORATION AND ALIGNMENT
Viktorija explained what her role as the Head of Revenue Enablement entails, noting that the position requires close collaboration with the sales, customer success, product, and marketing teams as well as the C-Suite.
Giving an example of how teams can work together, Viktorija discussed the creation of a pitch deck. According to her, enablement would include the product team to make sure that the product is defined accurately, the marketing team to double-check that messaging is correct, and the sales and CS teams to guarantee that the pitch deck addresses the needs of prospective clients.
"The revenue enablement, I think, comes in where the entire company needs collaboration and alignment," Viktorija shared.
OPEN COMMUNICATION IS CRUCIAL
When asked what advice she would give to the audience to help them align their teams, Viktorija stressed the importance of open and regular communication. More specifically, she explained how crucial it is for everyone in an organization to know and understand what other departments are doing. In this way, employees and new hires will be able to get a sense of the bigger picture and truly understand how the organization functions.
In addition to the above, Raoul and Viktorija spoke about the mistakes people should avoid, how to prove the impact of enablement, and the human side of technology. To learn more about the role of enablement in aligning teams and driving success, watch the video below: