Jamie Mackenzie: "Storytell with Impact"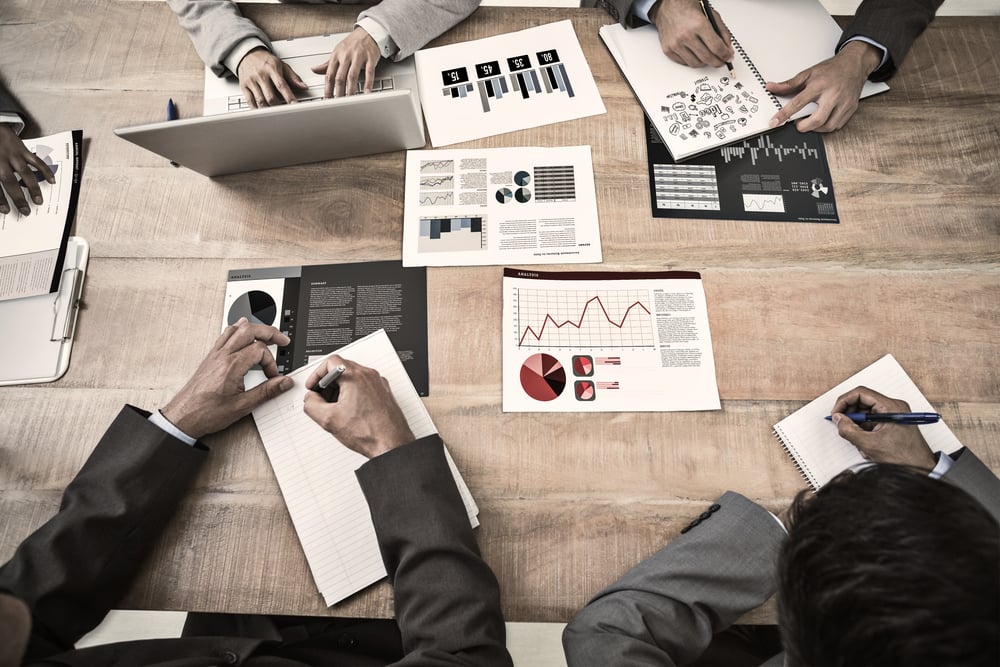 At the end of last week, I had the pleasure of sitting down with Jamie Mackenzie, Chief Marketing Officer at Sodexo Engage who's superpower is to include, engage, inspire and lead people. Jamie relishes the chance to create a vision, communicate it, deliver it through engaged teams, visibly see the business impact of it and recognise the teams for it.
It was great to sit down with Jamie – catch up on our conversation below!
PLEASE INTRODUCE YOURSELF AND YOUR ROLE.
I started in marketing 20 years ago thanks to a story I told to the interviewing manager, about 28 bags of sprouts! Today I am the Chief Marketing Officer of Sodexo Engage in a role with such tremendous diversity. I am lucky to serve our prospects, customers, and our business with a full-service marketing team - responsibilities including Business strategy, branding, product development, B2B and B2C performance marketing.
TELL US MORE ABOUT HOW YOU'RE NAVIGATING YOUR MARKETING STRATEGIES AT SODEXO
Like most industry leaders, we are navigating a volatile and uncertain macro environment right now, with the cost of living crisis being front and centre of driving behaviours and decision making. This means that while we have a clear and core business and marketing strategy in place, which we measure diligently, we also need to be incredibly flexible. To do this we have a clear process in place that governs the rhythm and connection of our activities across the business - we never implement or change anything without considering wider business impacts.
So we will rhythmically check our marketing initiatives and their desired impact and pivot accordingly. This is super important especially as we monitor the external environment and predict / react accordingly. But we do this not just as a marketing team but as a business - as the connection across all our activities is crucial.
HOW DO YOU SEE TECHNOLOGY IMPACTING MARKETING IN THE FUTURE?
There is always so much noise about the latest tech stack for marketing, new features, new channels, AI, VR, AR and wider digital integrations. This can complicate and confuse at times those researching and deciding on what the right tools should be based on the needs of the business.
The reality is though, technology has always impacted marketing and what is evident is that a great tech stack will enable marketing strategies, providing your are clear on the problem or need you are trying to solve. If you break your buyer and customer journey down to the key touch points, the desired channels and then the desired measurable outcomes - you will then have a clearer view of what tech stack you need to enable more effective activity.
However, I still see and hear so many examples where the basics and fundamentals still need to be worked on and this should not be overlooked.
WHAT SKILLS DO YOU THINK ARE ESSENTIAL FOR SUCCESS IN THIS INDUSTRY?
If there is one thing that you take from this interview it has to be this. I am passionate about spreading the word within our industry in the importance of being able to "Storytell with Impact". This for me is a genuine combination of the magic of creativity with the science of data and measurement and if you can bring this together then you have a tremendous skill that will serve you well. Another key skill is project management. For me this is applicable whatever the genre your are working across - product, brand, communications, strategic initiatives - all require governance and measurement.
ARE THERE ANY PROJECTS THAT YOU'RE CURRENTLY WORKING ON THAT YOU'RE EXCITED ABOUT?
Given the coverage and diversity of my role, I am lucky to always have exciting projects happening. 2 in particular stand out. The first is in relation to the introduction of a new platform that we hope will bring new features and added value to HR professionals - allowing them to better engage their people in hybrid environments. It's a great project as it is centred on proposition, product and technology development as well as preparations for launching. The other project is related to branding and one I have been working on through a global lens for over a year. It is one I cannot say much about, but when it goes live it will be a moment of immense pride for me personally and I am sure it will have a significant impact in our industry and beyond.
LOOKING TO THE FUTURE, WHAT WOULD YOU SAY ARE THE KEY TRENDS SHAPING THE INDUSTRY?
For sure the growth of AI capability and how it embeds itself into how our target audiences behave and also how the technology stacks we can access evolve - will be significant. The Maturity of data capabilities is also a continuing trend that is shaping the way we market to audiences - the more we know the more we can personalise and the more effective our activities can be. The final key one for me is the wider macro impact of cost of living. This is a common trend that will continue to shape how we all behave in our daily lives, whether that be as decision makers in business or as decision makers in our personal lives.