Brooke Elias: "To know the campaign empowers thousands of neurodivergent individuals is amazing"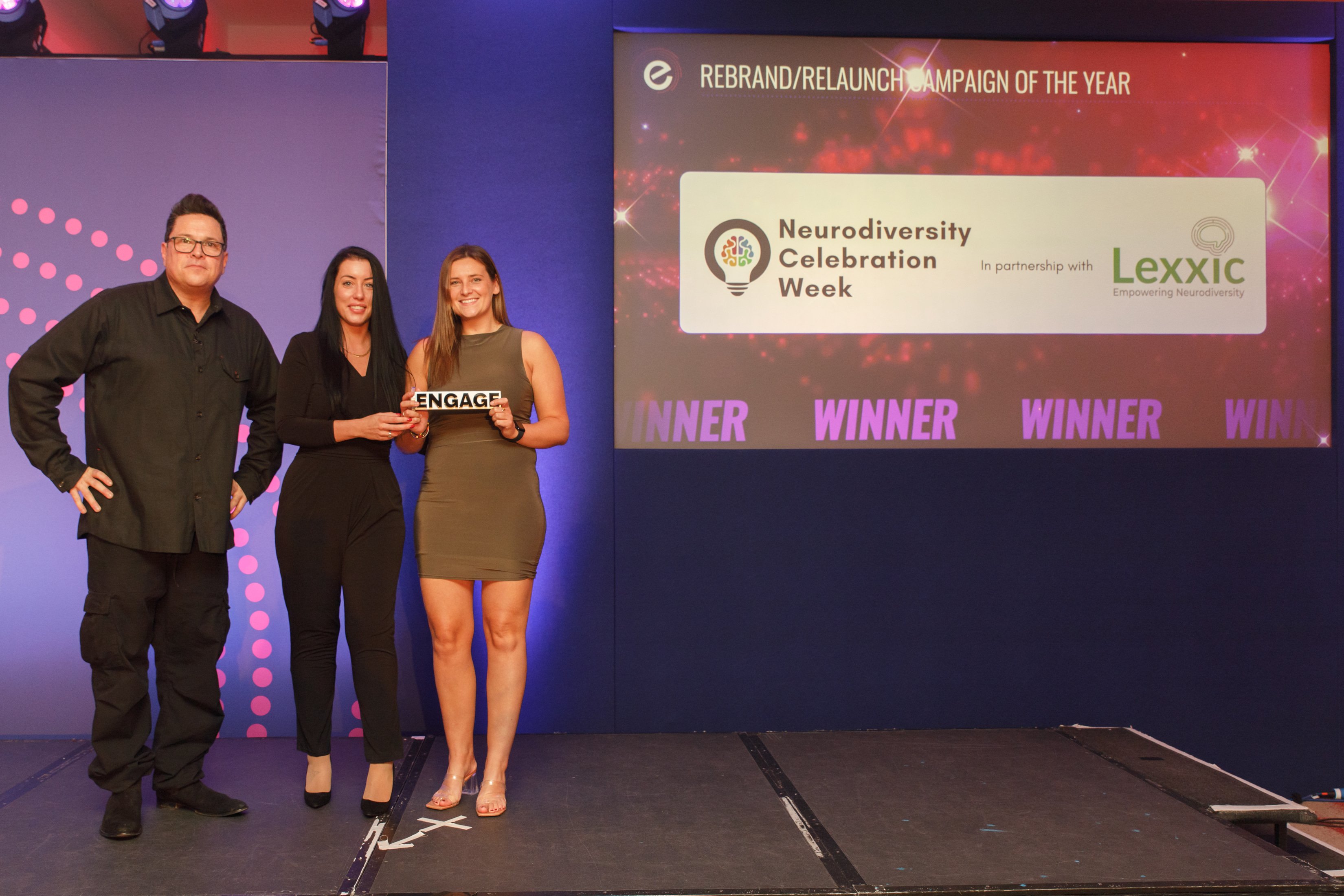 Neurodiversity Celebration Week (NCW) and the specialist psychological consultancy Lexxic Ltd received the Rebrand/Relaunch Campaign of the Year award at the 2022 Engage B2B Awards. In an interview with Engage MarTech's Editor, Lexxic's Director of Marketing & Communication Brooke Elias shared how they won the award and what advice they would give to the 2023 entrants.
YOU RECEIVED RECOGNITION FOR TRANSFORMING NCW'S BRAND IDENTITY, INTRODUCING NEW CRM TOOLS AND REACHING A GLOBAL AUDIENCE. HOW DID YOU DEVELOP THIS BRAND CAMPAIGN?
We knew that in order to expand our audience and global reach, we needed to create a campaign that would:
Create awareness
Educate people
Drive engagement
Ensure action – driving people to sign-up to support NCW, take part and share their story
We wanted to ensure we were developing a campaign that really brought to life what NCW stood for. Therefore, our vision was to create a new brand campaign that was clearly influenced by our audience insight, whilst maintaining creativity and increasing accessibility overall.
It was also important to us that the campaign activity was driven by a team and organisation with considerable lived experience.
WHAT LESSONS DID YOU LEARN DURING THE CREATION AND EXECUTION OF YOUR CAMPAIGN?
Lots! One important lesson was around planning. You cannot plan early enough. For us, part of the campaign entailed organising multiple speakers, across multiple countries, all talking about a variety of topics. We had to ensure plans were in place well ahead of time, making sure everyone was clear on roles and responsibilities and the right systems were in place. We learned that if we thought we should start work on a certain project two months ahead, we should start five months ahead! The campaign is one that is close to many hearts, and so people seemed happy to start engaging ahead of time.
WHAT DOES WINNING THE REBRAND/RELAUNCH CAMPAIGN OF THE YEAR MEAN TO YOUR ORGANISATIONS?
Winning this award means a lot to both Lexxic and Neurodiversity Celebration Week. The amount of hard work that went into the rebrand and the campaign as a whole has been (and continues to be) truly inspiring. To know that the campaign empowers thousands of neurodivergent individuals, provides a platform for neurodivergent individuals to share their stories, and for everyone to celebrate neurodiversity is amazing. To have been recognised for this by Engage B2B Awards was a really nice bonus!
LASTLY, WHAT ADVICE WOULD YOU GIVE TO OTHER BUSINESSES CONSIDERING ENTERING THE 2023 ENGAGE B2B AWARDS?
Winning this award has been a fantastic experience. Regardless of winning an award or not, if there's an award category that you think may suit the work you've been doing, then we'd definitely recommend going for it!
If you have a success story you would like to share, make sure you submit your entry here by July 17th. Judging will commence on July 24th, the finalists will be revealed on September 18th, and the winners will be awarded at the annual Engage B2B Awards Ceremony on December 6th.