Duarte Garrido: "Fearing AI Might Be the Last Thing You Will Ever Do"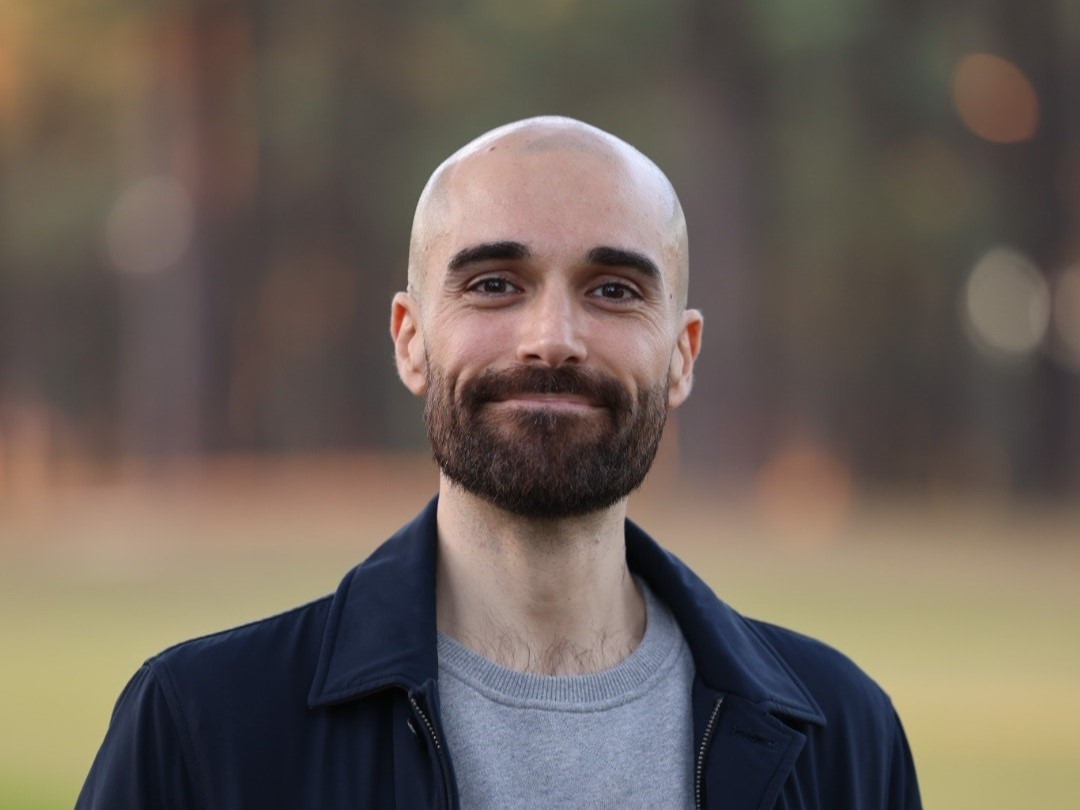 An interview with the Global Head of Social and Omnichannel at Standard Chartered Bank
Duarte Garrido is an experienced global marketing leader with experience working for various Fortune 500, S&P100, and FTSE100 companies. Considering this experience, we were keen to reach out and learn more about what he believes are the most common mistakes these organisations make when it comes to marketing. Moreover, we explored the subject of Artificial Intelligence and whether this is something we should fear or welcome with open arms.
HI DUARTE, PLEASE INTRODUCE YOURSELF AND YOUR ROLE.
My name is Duarte Garrido, I'm Portuguese-born but have lived in London for the past 10 years. I'm currently Global Head of Social and Omnichannel at Standard Chartered Bank, meaning I run a team of Project Managers, Designers, Social Media Managers, Paid Media Managers and Content Creators in charge of the bank's global Paid Media strategy, organic channels, executive advocacy, employee advocacy, online engagement, and 'Brand to Demand' integrated campaigns. I also sit on the Board of Advisors of Handprint, a sustainability-focused regeneration platform that empowers businesses to make a positive impact on the planet.
YOU HAVE EXPERIENCE WORKING AT VARIOUS FORTUNE 500, S&P100, AND FTSE100 COMPANIES. WHAT HAVE YOU LEARNED ALONG THE WAY?
What I've learned along the way is that every big company believes it is facing a unique challenge. They're always the slowest, most regulated, most complex organizations and that's why their marketing doesn't work. What I've also learned is that, actually, their challenges are usually the same as everyone else's – even across different industries.
If you understand Marketing in all its impact – from R&D to Product Development, Talent Acquisition, Supply Chain Management, Brand, Investor Relations, PR, Acquisition, Loyalty, CX, Comms … everything! – then you will be able to crack whatever problem one of those big companies is facing. Nine times out of ten, it's a lack of integration and communication between different teams and departments. My role is to join the dots and solve the problems.
WHAT DO YOU THINK ARE THE MOST COMMON MISTAKES ORGANISATIONS MAKE WHEN IT COMES TO MARKETING?
They think it's either performance or brand. Seldom the two, and never beyond. When I come in, my first challenge is to educate senior executives on the cross-functional role that marketing should play. As an engine of growth, serving all different departments within the company. I explain that it's not meant to be a function, but a capability. And then it's pure change management, diplomacy, empathy, and a genuine will to help the company prosper.
Another common mistake is to isolate markets from group. This often leads to group functions owning the Global Channels and the big Brand Campaigns, and markets being left to their own accord doing lead generation and acquisition. All of this without re-sharing or re-targeting audiences for a full funnel experience. I've seen this way too many times and it leads to money being wasted and a lack of accountability from group functions on return for money spent. That's a challenge I really enjoy taking on.
HOW DO YOU ENVISION ARTIFICIAL INTELLIGENCE IMPACTING THE INDUSTRY? SHOULD LEADERS FEAR IT?
Fearing it might be the last thing you'll ever do. Right now, investors are looking attentively at how companies come to grips with AI. Those who communicate the opportunity behind it and choose to learn and adapt will see their stock go up, and those who show vulnerability and fear will see their stock devalue faster than ChatGPT can solve a Diophantine Equation.
Don't get me wrong, we should be cautious. As cautious as we should be with any new tech – particularly one with the potential to change the course of human history. Scrap that. Not 'potential'. It has changed and will change even more.
I'm not one for trends or fads or seasonal marketing red herrings (farewell, Metaverse), but AI is the most important and powerful tech humanity has ever created. This is it. So yes, cautiousness. Responsibility. Regulation. But not fear. Never fear. You can't fear innovation.
FINALLY, WHAT ADVICE WOULD YOU GIVE TO COMPANIES SEEKING TO GROW THEIR ENGAGEMENT IN 2023?
I would ask 'Why'? And then 'With whom?'. Right? I don't know what 'growing engagement' means or even what problem that can solve. Maybe, it will solve a real business problem in some cases, but most likely it won't in others.
My advice is to have a degree of self-awareness of what business you are serving. Take your Marketing goggles off and look into business objectives. Find out what they are, then help solve them. If growing engagement online is one of them, then you need to choose which channels and whom with. Once you do that, engagement is easy. Just start talking.