Sophie Turton: "It's a Mistake to Think Customers Aren't Savvy to Marketing Manipulation"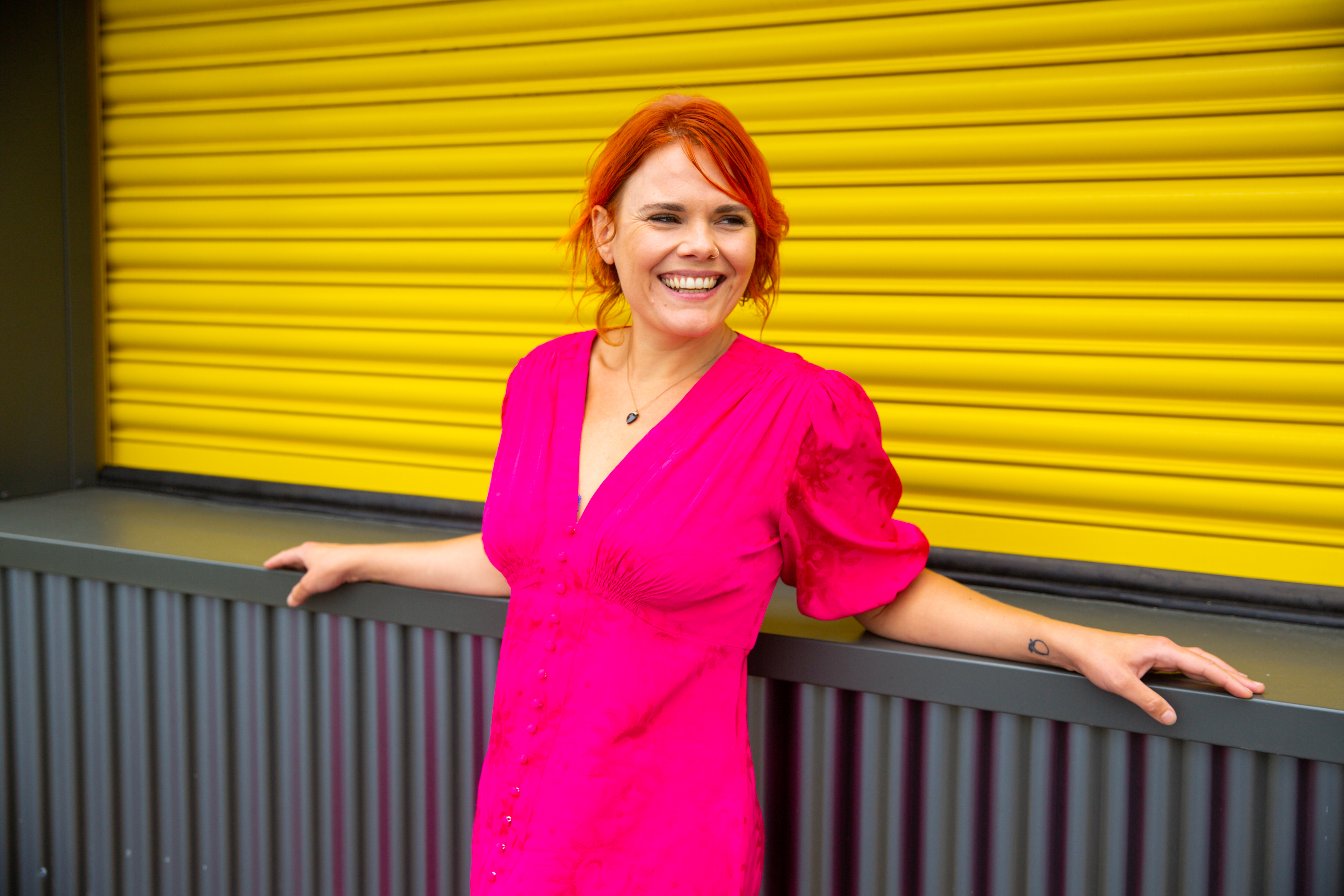 An interview with the Founder and Director of Electric Peach
While the role of marketing is essentially to increase brand recognition and produce leads, advertising in 2023 is more than that. This week, we discussed 'marketing as a force for good' with Sophie Turton, Founder and Director of the brand experience and social impact agency, Electric Peach. Moreover, we explored the classic purpose-washing tactics brands employ and how brands can actually make a positive difference.
HI SOPHIE, PLEASE INTRODUCE YOURSELF AND YOUR ROLE.
I am the Founder and Director of Electric Peach, a brand experience and social impact agency with a presence in London, Brighton, and Leeds. My role is leading the company's vision to turn marketing and advertising into a force for good, using the tools of the trade to create stand-out campaigns that electrify audiences and challenge the status quo. Electric Peach is also a B Corp, and we're very proud of our score of 107. It's my responsibility to uphold the company's integrity and ensure we are consistently improving on our commitment to prioritise people and the planet alongside profit.
WHAT DOES 'IMPACTFUL STORYTELLING' MEAN TO YOU?
Storytelling is an essential part of human evolution. We wouldn't be here today without our ability to tell stories. They have the power to connect and unite people, shift perspectives and galvanise us to action. In the context of brand storytelling, I'm interested in how we can use stories to better connect with our audiences, involve them in the narrative and inspire them to take action.
We often work with social enterprises, NGOs, and Chartered Institutes and use storytelling to drive outcomes that go beyond the sale. It could be communicating with more impact around the climate crisis, getting more people from underrepresented groups into green jobs for nature, or destigmatising conversations around mental health and addiction.
When we work with SMEs or other B Corps, it's more about building communities around a brand. Aligning values, vision, and purpose and communicating those in ways their audience will relate to and can get behind. Really, marketing is no longer just about what you sell but the stories you tell.
CAN YOU SHARE THE CLASSIC PURPOSE-WASHING TACTICS BRANDS EMPLOY TODAY?
Doing good is an inside job, and it is absolutely crucial for purpose to be embedded across the entire organisation and for businesses to walk their talk. Purpose as a marketing strategy is purpose washing, and it's just so obvious. For example, if a business is known for exploiting its staff or people in its supply chain yet has a marketing campaign that talks about social impact and equality, it falls very flat. Or if a company jumps on a bandwagon but their actions are in stark contrast. We've seen a fair few of those recently for Pride.
We started Electric Peach as a fresh approach to a morally parched marketing industry, and not much has changed on that front. Just now, they're wrapping campaigns up in 'purpose'; it's become a buzzword and, in many ways, has lost all meaning. Peek beneath the surface, and you'll see a very different picture. Authenticity is absolutely vital, and it's a mistake to think audiences and customers aren't savvy to marketing manipulation.
DO YOU HAVE A FAVOURITE CAMPAIGN THAT YOU HAVE WORKED ON? WHY DOES IT STAND OUT TO YOU?
The We Film Africa campaign I worked on with fastjet, Africa's low-cost airline, was really impactful. I'm a big fan of user-generated content, and this campaign asked fastjet customers to show us their Africa. It celebrated the continent's diversity and the people's pride and had far more value than any perfectly curated content we could have created ourselves.
We also recently worked on a UK-wide social listening campaign for the UN to understand the 'persuadable middle', those who know about climate change but aren't taking action. Our campaign evaluated the type of content these communities were engaging with around climate change, why they weren't taking action, and ways to communicate with more impact around COP27.
We also recently worked on a campaign to raise awareness of mental health and addiction. The Through the Lens of Recovery podcast series included interviews with a wide range of people, including those in recovery and experts in neuroscience and addiction, to better understand and destigmatise the conversation around addiction and recovery.
I love working on campaigns that take it to the people. That's what it's really all about, after all. Even if you aren't a purpose-led business, your audiences are the most important stakeholders (alongside your teams) and involving them in the story has immense power.
WHAT ADVICE WOULD YOU GIVE TO ORGANISATIONS THAT ARE PASSIONATE ABOUT MAKING A POSITIVE DIFFERENCE BUT DO NOT KNOW WHERE TO START?
Start with your purpose.
What's the thing that drives you, why is it so important, and why should anyone care? Take time to really understand your values here too. Your purpose and values become your North Star, making all other decisions so much easier.
From here, look for others who align with or complement your purpose. Collaboration is vital for SMEs and microbusinesses, and it can become exhausting to push against the status quo of business being about profit at all costs if you're going it alone.
FINALLY, HOW DO YOU ENVISION THE FUTURE OF MARKETING?
There's no denying that AI is sweeping the valley, and the vista is changing unrecognisably. Marketers need to embrace the potential for AI to streamline processes and create efficiency but resist the temptation to get lazy. It's more crucial than ever for marketers to be creative and think outside of the box, look for exciting ways to connect with audiences, and create communities around brands.
The marketing landscape also risks becoming extremely bland, which creates opportunities for brave, bold, brilliant brands to stand out. I think brand experience will become even more crucial, and marketers need to look for ways to delight and excite their audiences. We talk a lot about electrifying audiences, going beyond the expected.
Want to learn from other industry leaders? Read all Engage MarTech interviews here.